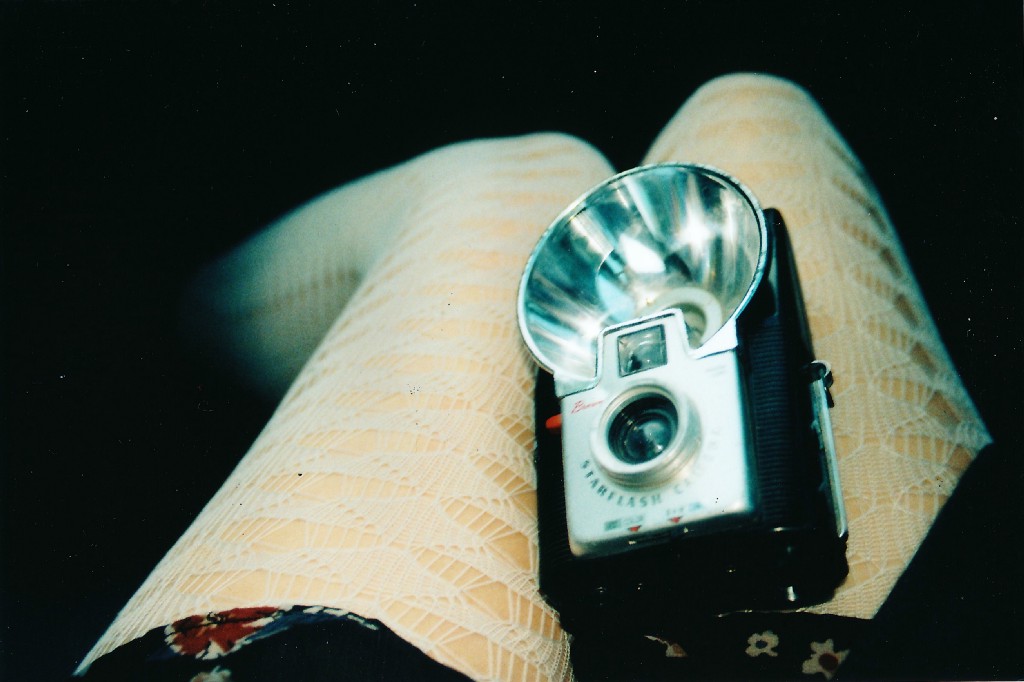 The word had started to get around the other parents (not the kids, thank God) that Cassie had fooled around with Lauren's Dad — Lauren was Joel's daughter. That was not good. We were going to have to punish him for blabbing. We didn't know who he had told, but that was seriously uncool.
"We want to come over to your house this time," texted Cassie. "And I'm afraid you're going to have to be punished for blabbing."
"I'm sorry," he texted. "I deserve whatever punishment you give me."
So Cassie ordered a dominatrix outfit online. We got a babysitter and we headed off toward Joel's fabulous house in the hills.
"Mommy's going to a costume party," we explained to our daughter, about the outfit.
"Why isn't Daddy wearing a costume?" she asked.
"He's a cowboy," said Cassie. "Show her the rope, honey."
I held up the rope that had come with the dominatrix kit. She also had a riding crop, a pair of handcuffs. Some nipple clamps, all kinds of shit.
We got to Joel's house. It was fairly nice.
"Good evening loudmouth," Cassie said, as we came in. "Jesus, Joel. You had to brag, huh? Couldn't keep a good thing to yourself."
"I'm sorry," he said. "I had a few beers, I was talking to Gary, that's Ellen's Dad. And I guess I let something slip about how hot I thought you were and how I'd love to fuck your pussy because so far I'd only fucked your ass."
"You told him you'd fucked my ass!" Cassie was horrified.
"He didn't believe me. He thought I was just fucking around. But I said no, it was the freakiest night ever. She lay down on the carpet in front of her husband. He beat off while I sucked her ass — "
"Yeah, we were there, remember," I said.
"Anyhow, it didn't seem like he was taking me seriously. So I just forgot about it."
"Yeah, well, where would you like to be tied up, Joel?"
"In the bedroom, I guess," he said.
He showed us upstairs to the bedroom. It was all pretty plush. A nice big bed, with a big picture window looking down on the lights of the valley.
"Sweet crib, Joel," I said.
"Enough small talk," said Cassie. "Joel, you strip down to your skivvies. Gavin's gonna tie you face down with your wrists tied to each bedpost. And I'm going to whip your ass."
I did as Cassie instructed. I tied Joel's wrists to the bed. He lay face down and got ready. Cassie brought out her riding crop. I sat in a chair next to the bed and started masturbating.
"We had a good thing going," she spat.
Then SNAP!
She whacked him on the ass with the riding crop.
"Ow! Jesus!"
"But you had to go and ruin it! Didn't you!"
SNAP!
"Ow! You're hurting me!" he whined.
"Yeah, because you're a douche," she said. "Who deserves to be punished. In fact, you've always been a douche. Even before you blabbed. In fact, Joel, you do know that everybody thinks you're a douche, don't you?"
SNAP!
"Ow! They do? Why?"
"I don't know," said Cassie. "Why does everybody think he's such a douche, honey?"
"Um, because he's just got a kind of douchey look about him, like he thinks he's all that."
SNAP!
"You're not all that, Joel."
"Ow! I know! I know I'm a douche. I deserve to be punished. Hit me… hit me harder."
That's a good boy.
SNAP! SNAP! SNAP!
She whacked him a bunch more times on the skivvies. And I saw red beginning to seep through the fabric.
"Take those bloody panties off him, Gavin," she said.
I went to him and I pulled down his briefs. There are about ten welts on his ass and some of them had begun to bleed a little.
"Now, what should I do, Gavin," she asked me. "It's up to you. I can either fuck him up the ass with the end of this riding crop…"
"No, please don't. I'm sorry!" he begged.
"Or I can fuck him with my pussy. What do you think, Gavin?"
"I think you should fuck him with your pussy," I said.
"Alright, you better untie him and turn him over and then tie him up again."
I did as she instructed. I untied his arms so she could turn him over. Then I tied his arms back up against the posts.
"Oh shit, he's not hard," said Cassie. "How am I going to fuck him if he's not hard? Go ahead, Gavin. Get him hard."
"Oh please don't," said Joel. "Can't you get me hard, Cassie?"
SNAP!
She snapped her riding crop on his thigh.
"You will refer to me as Mistress, you understand?"
"Yes, Mistress," he whimpered. "Can't you suck my cock like you did last time, Mistress?"
"No!" she said, snapping the whip in the air and giving him a scare. "I want Gavin to do it. I want to humiliate you the way you humiliated me by blabbing. Go on, Gavin."
I'd never sucked a cock before. This was going to be interesting. I went over there and looked at his limp dick. It wasn't so extraordinary now. I put my mouth on it and I took it in my mouth. It tasted like bacon. And soon I felt it hardening in my mouth. Joel was responding!"
"Look at that, Gavin," she said. "You're doing a good job. It's stiffening right up. You like that do you, Joel?"
"A blow job is a blow job," he said. "Who doesn't like getting a blow job?"
"Yeah, we know, you're not gay, we get it. And that's a good thing, because my husband and I have been waiting for this moment for quite a long time. Haven't we, Gavin?"
"Yes."
"We've done a lot of things. But no man has been granted the privilege of this most excellent pussy. Take a look, Joel."
She pulled off her dominatrix outfit. She was now standing there naked in front of him.
"Mighty fine," he said, as I kept sucking his dick. He was extremely hard now that Cassie was naked. I guess the guy really wasn't that gay.
"This pussy can be yours," she said. "But only if you promise to go around to every single parent at the school and correct them about the misinformation you spread about us. Deal?"
"Sounds fair," he said.
"Good. Alright, let's go home, Gavin."
"Go home!" Joel complained. "You mean you're not going to fuck me?"
"Hell no," she said. "Not until you do your duty."
"But…but…look! He got me all hard!"
"Well, Gavin can fuck you if he wants to. I'm going home."
"I don't want to fuck him," I said.
"And you're not going to untie me?" Joel complained, as Cassie started getting herself dressed.
"No!" she said. "You don't deserve to be untied."
"These ropes are on pretty tight," he complained. "I think my circulation might be getting cut off. How am I supposed to get out of here? You guys!"
"Goodbye, Joel."
We left him there. We found out he eventually managed to free himself, thank God, before the cleaning lady came in the morning. But it took him about five hours. He was pretty pissed.
But over the next few weeks he did as Cassie had instructed. He went to all the parents and he told them the "truth," that he had just been making up the story. And he was sorry.
Everyone was very sympathetic to Cassie and myself. And finally Cassie felt it in her heart to forgive him.
"I actually really do want to fuck the douche," she said. "I mean that cock is so fucking thick. I want to feel it inside me. Just once. And then I don't care if I never see him again."
"We should invite him over when the kids go away to camp."
Every autumn the third graders take an overnight field trip to the hills. It was the perfect opportunity to invite Joel over to our turf, where we could finally consummate this strange threesome.
Cassie was cool. She dressed so casually and pretty, in a khaki skirt and a tight blue blouse. She prepared us a nice meal. The three of us shared a bottle of wine. And after we were good and drunk, she surprised me.
"Gavin," she said. "I think I want a little private time with Joel. Maybe you could…you know…go for a walk or something."
"Go for a walk?"
"Yeah. Joel is looking so goddamn hot right now. I think I want him all to myself. Why don't you go for a walk around the block or something. And then… you know…see what you can see…from out there…while Joel and I get a chance to really connect."
"That sounds nice," said Joel. He was looking at her all doe eyed. I guess getting his ass beaten by her did something. He was smitten.
"I'm sorry honey," Cassie said. "It's just…I don't know…Joel has really surprised me. I think in the last few weeks he's actually become not such a douche. Is that possible?"
"It's true," I said. "He doesn't have that douchey look on his face anymore."
"You cured me," he said, all gooey faced, staring at my wife.
"Yeah, but do I really have to leave?" I whined.
"Just do as I say, please," said Cassie. "I really want this. I'm…almost ashamed to admit this, but I think my heart has been touched by this douche. And I want to share my heart with him in private. Does that make sense?"
"I guess so," I said.
I put on my jacket and I went out, as the two of them went into the living room. I could see them start to make out. They were really getting into it. I stood at the door for a little while watching as they embraced on the couch, and Cassie put both her hands on Joel's cheeks, looking at him adoringly. Then she noticed me.
"Gavin," she scolded. "Go!"
"Alright, alright."
I waked around the block. The moon was big. Full in the southern sky.
"Where is my wife," I asked the moon. "Is she still in the living room? Or have they moved it into the bedroom? And more importantly, where is my wife's heart? Has she really opened her heart to this douche? Would that mean closing it to me?"
The moon looked down on me. And I got a silent answer. The moon silently instructed me as to what I needed to do.
I turned around and headed back to the house. I walked through the side entrance and I went to the backyard. There was the bedroom window. The curtain was drawn. The lights were dimmed, but they were on. I walked up to the window. And almost right on cue, the curtain was pulled open. My wife stood there. She stood there looking up at the southern moon. She was pretending not to see me there, right in front of her. But she was doing this for me. She wanted both things at once. She wanted privacy for her and Joel, and she wanted me to see. And she wanted me to hear as well.
"It's a little hot, isn't it," she said to Joel, who I could see naked on the bed behind her. And she pulled the window open a few inches so I would be able to hear the proceedings. Then she looked at me, ever so briefly, and for an instant I thought I saw her pucker her lips into a little kiss shape. Then she went to her lover on the bed.
"Oh baby," she said. "Oh baby, baby, what are you doing to me tonight? I'm just feeling so smitten with you, you bastard. I can't keep my hands off you."
She was touching him all over, his naked shoulders, his sides, his legs, his head, and then again, she grabbed both of his cheeks and she looked deep into his eyes.
"You've won me, Joel," she said to him, very seriously. "If you want me to leave Gavin, I will. You just say you want me to be your woman, and I will do it. Is that what you want?"
"Yes," Joel said, breathlessly. "You're the first woman I've met who could stand up to me. I'm in love with you, Cassie. In fact, I've been in love with you since the fundraiser. Maybe before the fundraiser. I want to be with you. Just you. Not Gavin."
"Forget about Gavin," she said. "It will be just us now. Gavin is shut out. Completely shut out. It's his own fault. He created this monster. It's not our fault, Joel. We're innocent."
"Do you love me?" he asked.
"Of course I love you," she said.
"Do you love Gavin?" he asked.
"No!" she said firmly, without batting an eyelash. "I've never loved him."
Woah.
That hit me really hard.
She knew I was out there, after all. She opened the window. She wanted me to know this. it was her way of confessing. Damn. She had had my child. We were raising a kid together. We had been through so much together. And she'd never loved me.
Suddenly my chest was filled with joy.
She was playacting!
She was really getting into the role, that's all. She knew this would make what I was about to witness ten times more powerful than it would have been otherwise. She was trying to raise the stakes.
And raised they were.
My dick was raised too. I started whacking it like crazy, there in the backyard.
"I didn't know what love is until I felt what I felt with you, Joel," she said.
Ha! She was really hamming it up now. Brilliant, I thought. Brilliant.
"And now, Joel," she said. "I want to give you my special gift. The gift that I held back from you the night of the fundraiser. The gift I held back from you at our house when you fucked my ass. The gift I held back from you at your house when we tied you up. I'm going to finally give you the precious gift, Joel. Do you know what it is?"
"Your pussy?"
"No, you douche," she said. "Geez! I thought you were not a douche any more."
"Not your pussy?"
"No! I'm going to give you my heart," she said. "I've never made love with my heart. With anyone. But that's what I want to do now. I want to fuck you with my heart. All my heart. So don't be a douche about it."
"I get it," he said, eagerly. "I'll do my best."
"Oh my baby," she said. "Oh my sweet baby…I'm gonna fuck you so good. Fuck you so good with my sweet lovin' pussy."
She got on top of him then and she started fucking him.
"That's it baby, oh yes, put your big loving dick in me. That's what I want. Oh yes. Fuck me now! Come on! Fuck me harder. Come on, baby. You've opened me up, baby. You've opened my soul right up. You're fucking my soul right through that sweet pussy. I can feel you cutting right into my heart, baby. Oh it feels so good. I never knew it could feel so good. So good! Oh!"
She paused suddenly, she turned, looked at the window, and winked, an exaggerated wink!
Yes! Now I knew for certain she was play acting. Yet somehow it made no difference. I still experienced everything she was "performing" as though it were real. As though she really didn't love me any more. In fact had never loved me. And had never felt anything remotely like what she was feeling as she slammed her pussy down onto this guy's big hard cock.
I was devastated and elated at the same time.
That's it.
That's the sweet and precious joy of being a cuckold. There is nothing else on planet earth that devastates you and lifts you up at the same time.
My heart was being ripped open and torn apart by the sight of my wife's ass going up and down on top of this man's dick. But at the same time, it was the sexiest thing I had ever seen. If only it could have been going in slow motion, so I could have savored every micro second of her ass lifting up, and the full length of his big hard cock appearing, and then her ass slowly descending back down onto the cock. And the full length of that long shaft disappearing into her dark pussy. And then her face slowly contorting into such a twist of pleasure, as the satisfaction of that big cock filled her brain, and she gave into the sensation. Such a complex pleasure. She knew I was there watching. It must have added to it, so much. To know that her husband, the one she was pretending not to love any more, was outside that window, watching, as she pretended to soar to the heavens with this stupid, douchey dick, Joel.
As if my wife could ever love a douche named Joel!
Ha!
"I'm coming!" she cried suddenly. "He never made me cum! Not ever. But you, Joel, you have done it. You have done what he couldn't do, because you're a real man. And he…Gavin, is nothing but a mouse. Oh God, Joel. Fuck me and make me cum. I'm cumming! Oh God! I'm cumming. Cum with me! Come on baby. Let's cum together. And we'll always be together. Come on baby. Shoot it up in me. Oh God, I'm still cumming. Will it never stop? This must be it, Joel, that thing I've heard about, this is the multiple! You've hit my jackpot baby. Oh I love your cock so much. It just makes me cum and cum and cum. Joel! Help me! Come with me! You bastard. Come in me! Now! Oh!!!!! Yessss! Yesss! Baby Yesss! I feel you shooting in me. Oh my God. One shot. Two shots. Three shots. Give me another. Do you have another! Yes. There it is. How many shots do you have?"
"Ahhhhh!" screamed Joel, and I guessed he shot his last shot in her. Because she collapsed beside him then, and they lay there exhausted.
"How was that, Gavin?" I heard her ask then.
"Awesome," I answered, through the window.
Joel shot up.
"Gavin was watching! What the fuck!"
"What? You know that's how we roll, Joel. What's your problem?"
"But… but… but…"
"But what?"
"All that shit you were saying about Gavin."
"That was just for heightened effect, baby. I hope you didn't take any of that shit seriously. Oh shit, Gavin. I think he was taking me seriously. Oh by the way, have you not let yourself cum yet, honey?"
"No, not yet," I said. "I have been right on the edge for like half an hour. I love it here, right on the edge."
"Alright, but you let yourself cum, now. Out there in the yard, looking in, at this beautiful sight. Your wife with her lover, lying with her lover, stroking his chest, post coital. Imagine it's the lover she really loves, the one she prefers over you, are you imagining that?"
"Yes," I said, and I felt the orgasm starting to well at the bottom of my groin then, as she said these words. My wonderful wife. She knew exactly and precisely what kind of fucked up twisted shit I got off on. It was exactly this. Seeing her lying there, exhausted, affectionate, loving, sweet… and —
I came like crazy all over the azalea bush outside the window.
"What do you mean imagining?" Joel said. He sounded perturbed. Pathetic.
"Did you cum, dear?" she called.
"Yes, dear," I said.
"OK, good. You can go now, Joel. Thank you very much. That was wonderful."
"You mean…?"
"That's right, Joel. It was a bit of a game, that's all, that Gavin and I were playing. Sorry if you took me seriously. I still think you're kind of a douche. But you're definitely improving."
"But… but.."
"Goodbye, Joel. Come on in and cuddle me, honey. I want you near me now."
"But…what about that multiple orgasm?" Joel demanded.
"Oh that was real," she said. "You're an amazing lay. Just keep working on the other stuff, dude. You're doing great."
"But…"
Joel got his clothes on and finally left. I felt a little bad for him. But then not that bad for him.
"You have to remember," said Cassie, as though sensing my guilt. "That fucker left his wife after she got breast cancer and had a double mastectomy. He even told her he wasn't turned on by her any more since she got her boobs chopped off. Yeah, he told her that."
"Oh shit," I said. "He really is a douche."
"Yeah, so don't waste any tears on him. Anyhow, he had his fun. Jesus, I have never felt such a load of cum in me. It's like a gallon of that shit up in me. Feel it."
I put my hand in her pussy and felt it. It was a big gush in there, that's for sure. Smoosh smoosh, went my hand.
"Wow," he said. "That's how a real man cums, I guess."
"Oh now," she said. "Show's over. You know who my real man is. Come here you."
And she kissed me deeply. I kissed her back.
I know it's hard to believe. And I know we are a little strange. But I think that night was when I first realized — we were the happiest couple on earth.
Here is Colt Stevens' Amazon author page which is full of filth.