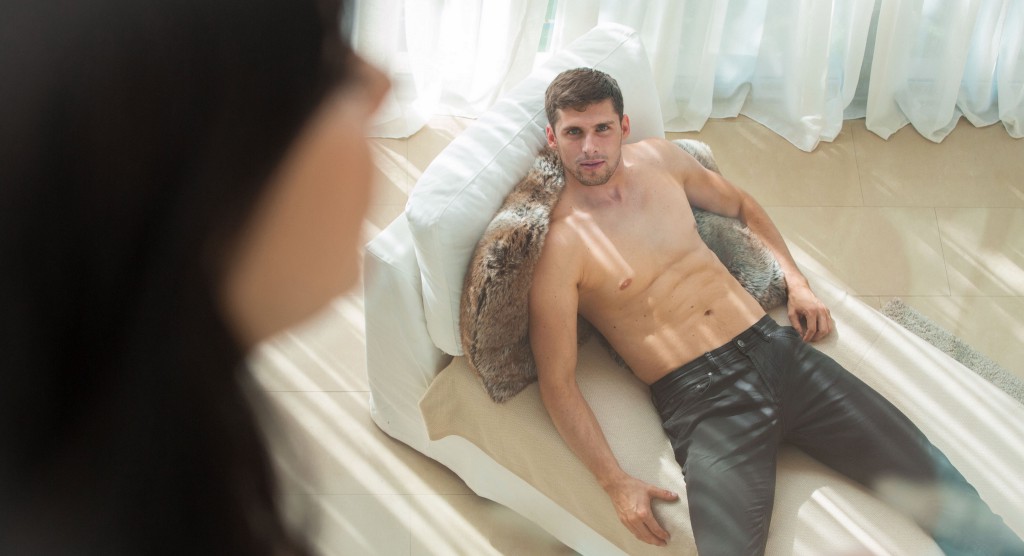 Ok baby. Now listen to Mistress. Do as you're told and I promise you that your orgasm will be amazing.
Are you ready? Louder or I'll use this whip on you again.
That's better.
I know you're naked. So stand in front of the mirror. Tell me how you look.
Smacks your ass with the whip.
Tell me how sexy you are.
Grabs you by the balls and pulls on them.
Who do these belong to?
Louder or I'll squeeze them.
That's better.
Uses my palm to smack your balls.
Mmmm… I know how you like it.
I see you're hard.
I hope you have the lube out.
I want you on your back with your legs up.
Lube up a finger and ease it inside that fine ass.
I'm going to help you find your g-spot.
Curl that finger towards your front and you'll feel your prostate. I want you to stroke it. Press it, but don't hurt yourself.
You may not like this yet, but trust me, when you cum it'll be like nothing else.
I want you to play with your balls. Squeeze them a little. Pull on them and even smack them.
More. Mmmm… Good boy.
Now, stroke that big cock hard and slow. Twist your hand as you go up the shaft.
Tell me how does it feel?
Don't cum just yet.
Stop stroking.
Press on your taint. This will help put pressure on your prostate. That finger should be doing a lot of work. Can you feel it building up?
This time I'll let you stroke it again.
But first play with those balls again. Pull them and smack them.
Now you can stroke it as long as your finger is pressing that g-spot of yours. You'll feel incredible.
Press it. Stroke it. Can you feel it building up?
That feeling of cum slowly going up your shaft?
Cum for your Mistress now.
Smacks your balls.
That's my good boy.
Now tell me….who does you so well?
Beg me for more. Don't be shy. You know you liked it.
It's a good thing. Doesn't make you any less of a man. Wait till you get the toy to press your g-spot. Then you'll thank me.
Now you know how to get off with the best orgasm. It's not to be done all of the time. Just on a special occasion so as not to make it dull.
You're welcome.
Until next time. 👄💋