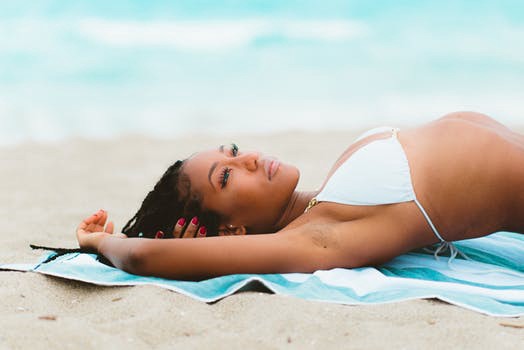 I am going to miss the infamous Craigslist Personals (CLP) section. CLP gave me the courage to explore my sexual desires and kinks.
My CLP experience started a few years ago. I was in a sexless marriage and 10 years younger than my ex-hubby, who was on his third marriage. He had long checked out, leaving me high and dry in the bedroom. I wasn't sure if he had moved on to another, but I was certain he had someone in mind, as he was not interested in taking care of my sexual needs. I was in my prime. My pussy was hot. I didn't get married be forgotten about and to not have sex… one man's trash is another man's treasure, I thought. Somebody wanted this pussy. I just needed to get up the courage to find him (or her), with discretion of course.
After going through the phases of grief regarding my tragic marriage, I decided to take charge of my own life; I was going to make my own self happy. Because I was still married, I needed to be extra careful. My ex traveled in "highfalutin" circles for his work. I needed discretion, but I needed to explore. I also needed to make decisions. Would I stick with my own ethnic group? I would love to try different shades of cocks, if there is a such a thing. Maybe what I wanted was to experience whether what I read in erotica was real? Maybe to feel warm soft breasts lying on my chest?
Hmmmmm. My new play field could be anything I set my mind to.
I was a semi-fit, educated woman living in one of the grayest (as in elderly/old), sanitized regions of the nation. I got lots of attention from all kinds of other men though, so why was I allowing myself to be limited, essentially denying myself the opportunity to be fed? What's a hot-pussy, middle-aged cougar to do? Explore my options! And explore I did.
It was one of the richest, most life fulfilling experiences I've ever had. I ABSOLUTELY have no regrets, except that I did not begin exploring my fantasies earlier in life. I was able to explore my sexual desires and fantasies with different men. Open-minded men. Married and single men. Young men and some older men; and I almost had a hookup for my first threesome. I learned that many people are unhappy with their sex lives. I learned how to satisfy my needs, like a boss!
I loved Craigslist. I tried Ashley Madison (and I was very successful there, but was spooked after the data breach), but I disliked having to register my info (even if it was fake) and the fear that some men had when communicating on the platform. All of the men I chatted with were married or in long-term, committed relationships (or some other arrangement that was none of my fucking business), which is why it was their platform of choice. I was looking for a long-term, freaky fuckbuddy… but I found the men on AM wanted variety. There were not many real women there, but when they did happen to strike up a conversation with one, they were ready to dig into her ass. Anywhere and everywhere.
I thought AM was for sophisticated men. What I found was that the men online, no matter their ethnicity, were as barbaric as the finest gigolo or thug. I lowered my expectations and proceeded to have great sex with all types of men. I got tired of it though, because I noticed in my area the same men were trolling. Furthermore, the men were paying to use the site to communicate with women. There were more bots than women, so they were always in a hurry to go to bed. Sometimes that was good. Sometimes not so much.
After about two years, I decided to try CLP. It was free, it was anonymous, and it allowed me to screen in a way I couldn't on other platforms. I didn't have to post, I could just read and reply. I loved how people would simply spell out what they desired in the way of sex, threesomes, and so on. No games. It was kind of addicting, kind of sad.
CLP was where I met one of the best lays of my life.
I met my first Cuban lover there, let's call him "P". He was such a passionate lover. He was married with a young daughter. Most of the men I met were married and wanted to get freaked in the streets because wifey wasn't doing it at home (or that's what they all say, anyway). I happily obliged. We fucked in hotels, in his car, and in my car. In parks, parked in front of the cops… wherever we felt like it. He was a risk taker, and I loved that. He would stop and see me on his way home from work a few times a week. All he had to do was send the message. Sundress, no panties, no bra and in the car to hop on his cock. He was always so sensual. Such a gentleman.
It was nothing for "P" to hop out of his truck, lift my dress, lift my legs up on the hood of my car and eat my pussy out discreetly in broad daylight. He was so tender and gentle. He knew how to eat my pussy at the right pace and rub my nipples just right in order to make me explode. I loved sucking his cock, and he loved coming in my mouth. I could tell he wasn't getting it like I gave it to him at home. There is something so exciting about satisfying a man in such a primal yet necessary way. "P" didn't have a big dick, but it was a good dick and certainly better than no dick at all. Thanks to Craigslist, El Flamingo was fulfilling some of my wildest dreams before 6pm weekly. When we couldn't meet, we'd send dirty emails and I would send all manner of faceless erotic pics to keep him remembering my hot pussy and deep throat until the next time we met.
Then one day… he was gone. He had disappeared. No messages. No calls. No text. We never texted or called anyway, but we did exchange numbers in the event there was an emergency. My Cuban delight was gone. His wife found his messages to me, and his pics… I didn't hear from him for months. I was hurt. I missed his cock, but thanks to Craigslist Personals, I was able to find his replacement. Now, the opportunity to cruise for stray meat is all gone. What's a hot, horny girl to do now?
Business trip fucks… check that off of my bucket list! Reading about it and experiencing it are totally different.
Vacay stray lays… check! It was the thing you'd think about when scanning over your life to determine whether it was lived to the fullest.
Adult Nursing… check! Let's just say it was beneficial and therapeutic for all involved.
I accomplished and explored so many things thanks to the simple yet discreet CLPs. I will no longer be able to discover the other side of sexuality because my beloved discreet Craigslist Personals are gone. And while I understand the rationale behind the decision, it still doesn't make it any easier for myself and those of us who enjoyed Craigslist for occasional, random sex when we were in a pinch.
Ode to all the threesomes I'll never have.
Ode to all of the cocks I'll never meet and greet.
Cheers to all of the prospects (couples, men, women) I'll never get to survey to see if you're just right partner.
I mourn all the men (and women) that will never be nursed by my DDDs.
I'll miss you. Goodbye Craigslist. Thank you for everything!
You'll never know how much power and courage you gave to me.
I owe my newfound sexuality all to you CLP. To new adventures (or not).