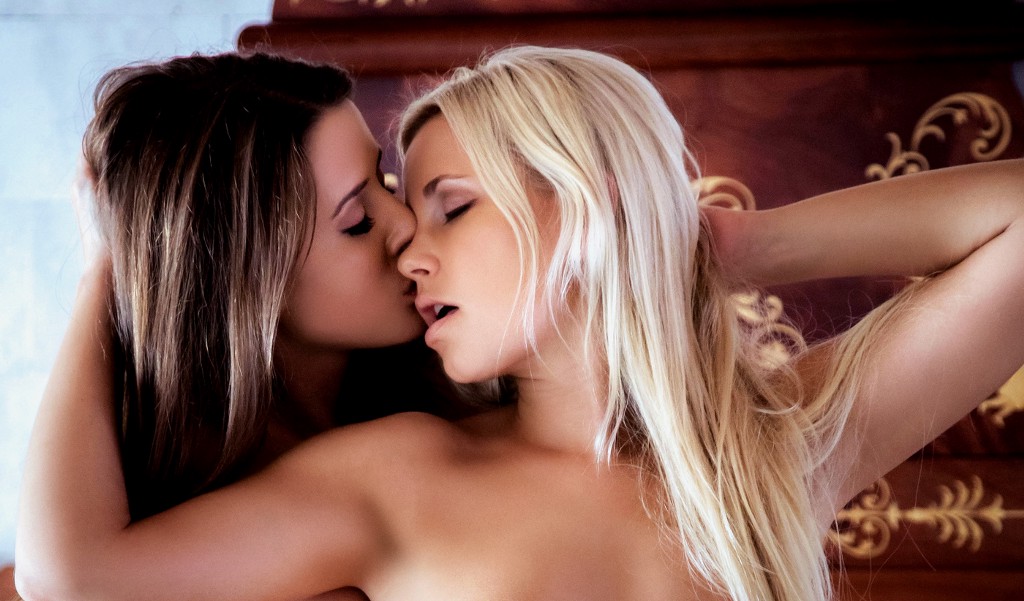 I have never slept with anyone who shared the same birthday as me until I met Keri. She and I had an unspoken bond, instant attraction, and sexual magnetism from the very beginning. We met in a therapy group for single mothers with disabled children and became fast friends. I learned she had a very similar story to mine. A Jill of all trades who had traveled the world, but still a small town girl at heart, Keri was also very big on studying the cosmos.
Other than being fascinated with beauty and music, and knowing that it's supposedly a bad thing if Mercury is in retrograde, I was completely clueless and indifferent about my birth sign. I have always believed people are who they are because of experience, not expectation. Keri's fascination with astrology, and her persistence in figuring me out, pulled me into the conversation. A few macchiatos later, we set up an indoor date while our kids had a sleepover.
One fun fact she told me was that the symbol of Pisces was the ultimate representation of the orgasm, which is why most of us take passion and sex so seriously, to the point where it's a divine ritual or art form. And the 69 position of the circling fish has much to do with our ability to have multiple orgasms and characterize ourselves as sexual beings instead of ordinary people.
After I listened to her explanation, she showed me there was a lot of truth to it. We're aimless yet intelligent, risk takers but subtle, traditional but full of surprises; a complete opposition of personality in one body. After that in-depth analysis, she read my palms and studied my fingers. Even with my many questions, Keri didn't tell me what she read. She concentrated on every line and scrutinized every detail.
I guess she liked what she saw, because as soon as she was done, my fingers found their way into her mouth. It was a shocking warmth. Her soft tongue curved around my nails and spread her heat throughout my hand. The way she felt had me aching to taste her lips.
We kissed as if we have done so a thousand times, our lips instantly familiar. Then, we wound up cuddling, watching Netflix. I figured she wanted to take things slow, considering it was our first date.
Some movie that was on sparked another conversation about my past, who she was, and why she thinks we met. I didn't care for the movie, so I turned towards her, and listened intently. I got lost in her gorgeous blue eyes, her long blonde hair, and luscious pink lips. My hands trailed low as she told me more about myself. I liked that she found me so intriguing. Doing so made me want to touch her more sensually.
I reached between her legs. Her knee rose just a little higher, her back arching towards me, making it easier for me to reach her pussy. My other hand gripped her firm yet voluptuous ass. Her words became muffled as I pulled her closer, her breath getting heavy. She finally gave in and shut up to kiss me when I licked her lips while she was still talking.
Little did she realize I was studying her in my own way. She moaned when she kissed just like I do. Her eyes stayed closed even when she was unsure of where I was moving my face, so I could tell she liked being teased. Her feet locked around her ankles when she got aroused, then shuffled on top of each other, saying she was bursting with passion. I noticed these cute little gestures right away and boldly took things further. I rolled over on top and kissed her deeper while I wrapped her legs around me. Her soft cotton panties warmed and moistened instantly as I ground down on her pussy.
I lowered myself and pulled her panties completely off. Then, I licked her inner thighs gently. I kissed them and whirled my tongue on her tender flesh until her hips shivered. Her thighs pressed around my face when she got too ticklish. Her sexy voice heightened as she got more excited.
I gripped her thighs firmly, and softly traced her pussy with the tip of my tongue. Her wetness met my lips, her warm sweet nectar dripped between them. I licked between her pussy lips and slowly tapped my tongue up and down her clit, letting her wetness flow. Her thighs clamped my face again as I pressed my lips on her pussy. I rested the back of my tongue on her clit and let her grind on my face. I made her work for more of her own wetness, and tell me involuntarily just how she wanted to cum.
I sucked her pussy softly, circling my tongue slowly and rhythmically. Her stomach started dipping and dancing, telling me she was enjoying it. I spread her lips wider with my fingers and sucked her clit firmly, working inward for more stimulation. Her eyes shut tight, hands gripping the pillows above her head, as her climax neared.
I licked a little harder, swirling my tongue faster. Her hips pressed closer, drenching my face in her wetness until rapid pulses and blazing heat filled my mouth. I moaned on her pussy, feeling my own clit throb as if I came right along with her.
What a beautiful sight to see from between her legs. Biting pink lips, tangled hair, and a wrinkled T-shirt. Her soft plump ass peaking shyly under her dripping wet cunt. Thighs shaking delightedly, joints popping back in place. Just my type of climax.
She instantly pulled me close to taste herself off my lips. She kissed me passionately, and similarly to my style. It's the closest thing to kissing myself that I've ever felt. Although we looked nothing alike, I was beginning to think that she was my sexual twin. God help me when it's my turn…
Sure enough, Keri got a little rougher after her first orgasm, just like me. She pulled my hair and lay me down firmly, showing me that she was in control. Her hand smoothly pulled down my tiny boy shorts and she pressed her breasts down my stomach. Her nipples gently slid down my flesh as she grazed her teeth down the middle of my body. She held my legs together and straddled my ankles. I could feel her sopping wet flesh on my feet as she moved lower. I was strangely aroused, feeling her pussy slide up and down my toes.
She stuck out her tongue as far as she could and dipped it in between my pussy lips. I clenched my ass firmly, welcoming the soft darting sensation. I wrapped her hair around my hand as she curled her tongue and dipped it deeper, making me shiver. She reached up, gripped my left breast, and pinched my nipple, sending jolts of pleasure to my pussy. She dipped her tongue faster and harder, my clit hardening and filling with tension. I was tongue fucked into a massive screaming orgasm that almost dislocated my spine. The pulses were so strong, I could feel the thumping all the way up my ribs.
She quickly pulled me up and squeezed her fingers deep inside me. She flicked her fingers rapidly, hammering my G-spot, and clamped her teeth to my earlobe as she moaned in my ear. I could do nothing but grip her body close as she made me cum over and over again.
I collapsed back, red and breathless. Damn, I wasn't expecting moves like that from such a dainty blonde. I had just got fucked stupid and didn't know how to react. I just looked at her and smiled, then kissed her softly. She looked to the side and laughed.
"Looks like the movie's over."
I licked my lips seductively and put on something else… something a little naughtier. I reached in my drawer, pulled out my aloe lube, and had her lay back on my chest as we watched. Our date continued in the most typical Pisces way…
To her surprise, my aloe-based lube was laced with a little Spanish Fly. Her pussy was so wet just from one drop, we competed in a cumming challenge against whatever porn we were watching.
I started slow, kissing and licking her neck while I circled her clit gently. I waited until I could feel it erect, her vulva poking out from the inside. Then, I stuffed my fingers deep inside her. I held her thighs apart with my ankles and gripped her neck from behind while I finger-fucked her until she squirted all over my TV. Jets of juice sprayed across the room. I whispered naughty words in her ear and told her what a dirty girl she was as my fingers whirled rapidly around her pussy.
She soaked my hand in wetness as her pussy quivered. Then, I lay her back, putting all her weight on me with her legs spread wide. I squeezed my fingers inside her again, as deeply as I could. I felt her insides shake as her entire body convulsed, cumming non-stop.
I flipped her over to lay on her back and pressed my pussy to hers. I lay still, feeling her cunt heat instantly like a toaster. Then, I gripped under her shoulders and ground up and down her pussy until we both came again. Her eyes were glassy, cheeks flushed with heat. Her slick, smooth skin felt amazing on mine.
We didn't stop fucking until she passed out. Her very last orgasm involved my tongue and fingers racing to gape her pussy. Then, I suctioned my lips around her clit, tongue flicking hard and fast, fingers thrusting. As soon as she came, she collapsed and didn't get back up until morning. I was used to this reaction by now, and made sure our kids were fed and clean while she rested.
Just another typical Pisces day.