A night of firsts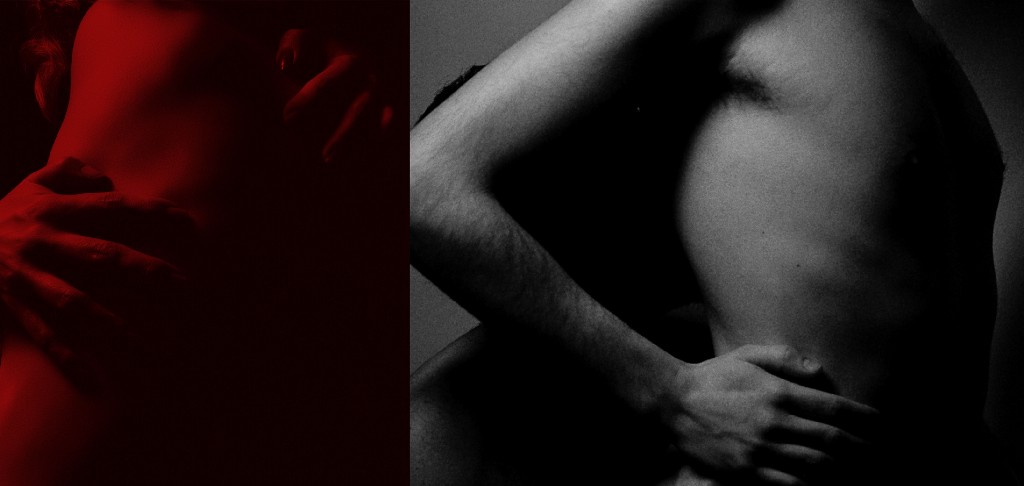 Floored, she fights her way out of the booming whirlpool of black-clad bodies to find the bar. Leaning her lean curves on one of the club's colossal columns, she surveys her surrounds.
She's never dressed this skimpily to a party before and savors every lingering look. As the bass blasts from behind and techno trembles through her spine all the way down to tickle her toes, she recalls years of aimless partying, mostly with her ex who cared for little but himself and his own intoxication. Mere months out of their marriage, she feels free, and ready to re-write her reality.
She's never gone to a club by herself before, and wonders for a minute what made her to do so tonight, when suddenly her eyes fall on an empty barstool. The blue-eyed gaze of the guy on the next seat meets hers, and invites her to join. He's strikingly handsome, a bit boyish, with a trim beard — and bod. Immediately he offers her a beer and introduces himself:
I'm Jimmy!
Much obliged, she replies, coyly accepting his drink offer.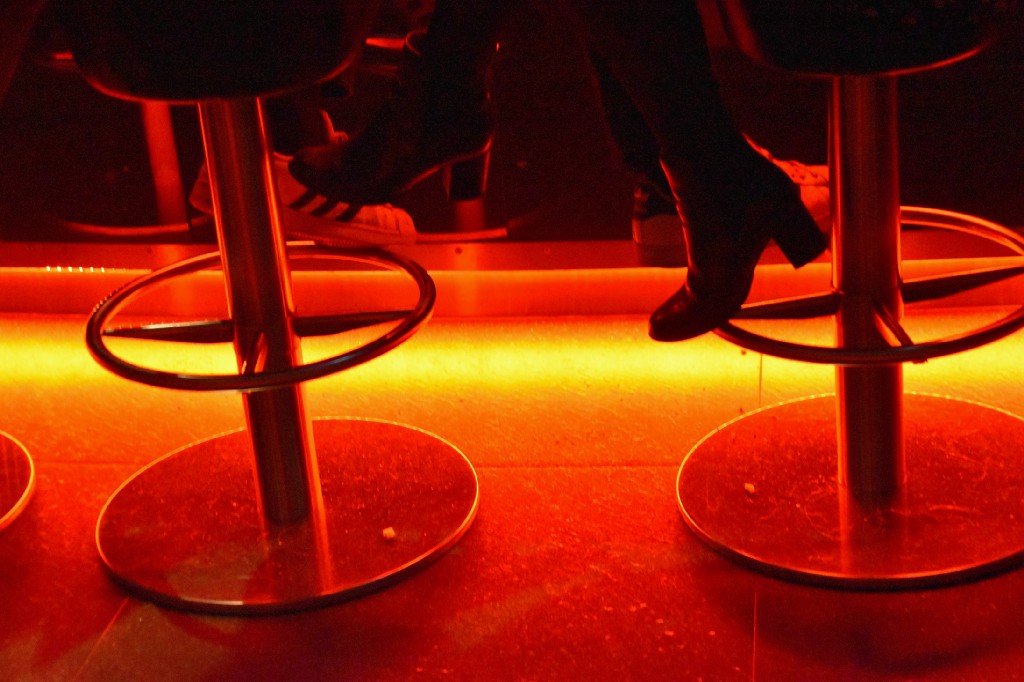 Half way down their first bottle, the invite to accompany him and his girlfriend into the bedroom is already on the table. Unfortunately tonight she had to stay home due to a sore throat, he explains. Next time then, she smirks. She's never had a threesome before.
His hands find her knees, timidly at first, and trace her inner thighs to the point where they meet. Sultry, she responds, coiling towards and pressing against him to feel his hardness on her crotch. Demure no more, he clamps her hips and pulls her closer. She gushes.
He gestures to a quieter area. She nods, downs the rest of her beer, and lets him pull her by the hand through the sweaty swarm. Before bothering to find privacy, he's pulled down her top to expose her, and has her pinned up against the wall. Suddenly aware of her nakedness, and the fact that the place is laden with acquaintances from her past, she suggests they go somewhere else. Muffled by a mouthful of her breasts, he looks up at her, KitKat?
She's never been to sex club before, but was always curious. Yes! she responds without having to think.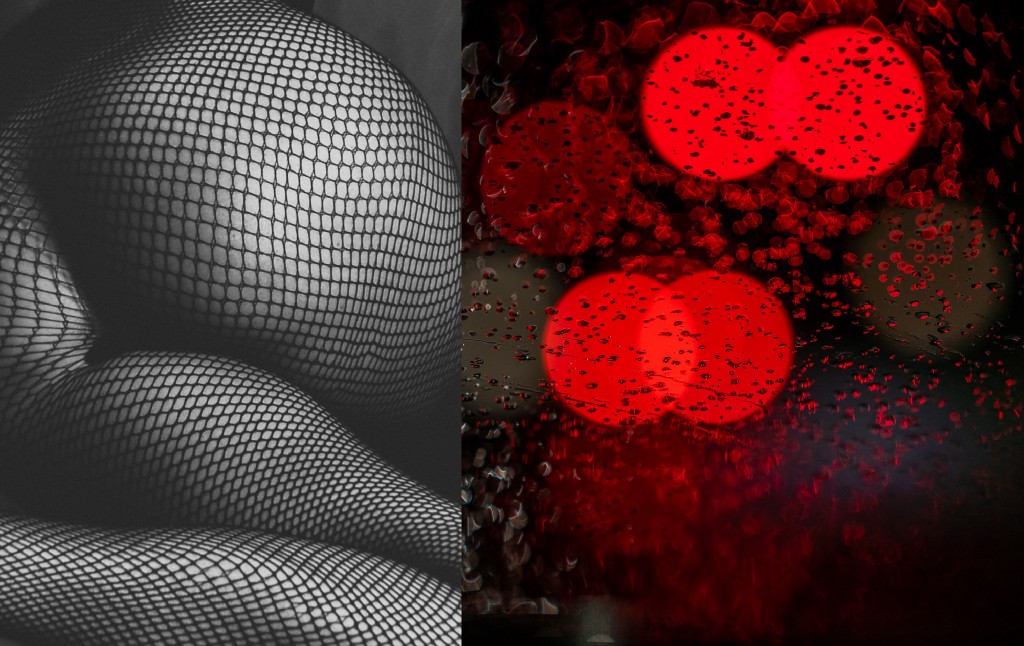 A short blur of blinking traffic lights behind foggy taxi windows later, they're inside. A visual overload of deep reds and naked skin bathed in flashing lights, the place is a glaring contrast to 'the church of techno'. Creatures of the night in all shapes, sizes and costumes meander around or lounge lavishly on fake-leather couches.
Again, she lets him lead her, this time to a quiet, upstairs area. Padded PVC platforms are strewn with more naked bodies, some making out or fucking, others merely watching—a few while touching themselves. Finding a free spot, he greedily pulls down her panties to relish her wetness. Moaning, she leans back as he slurps her up, unfazed by the small crowd that starts to form around them.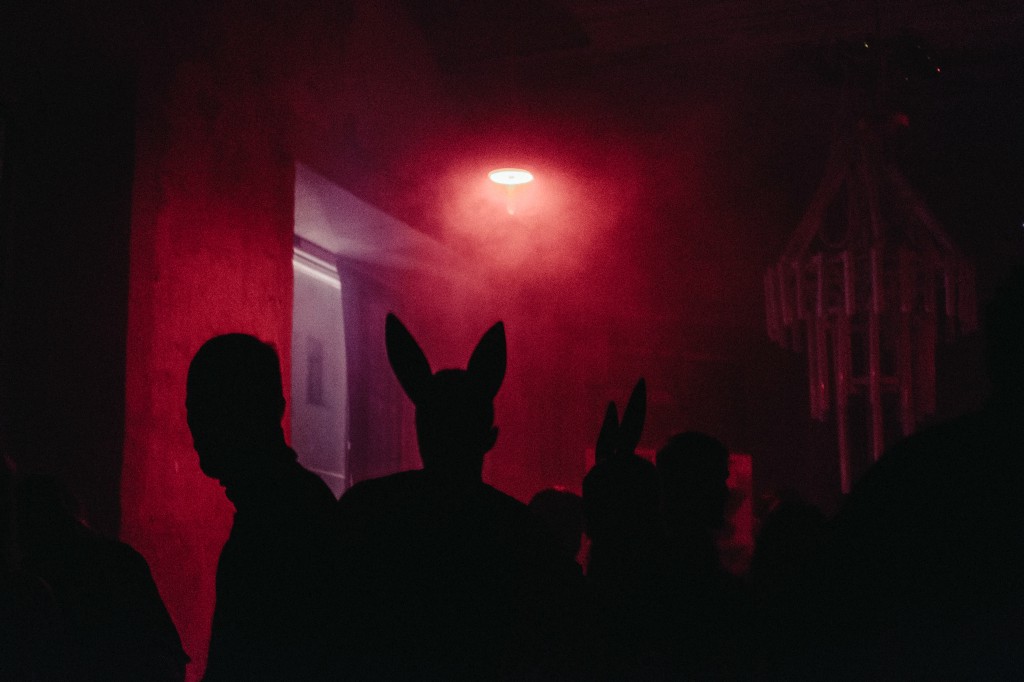 She's never had sex in public before, and it turns her on more than she had imagined. Several sets of eyes fixed on her as she twitches and squirms with pleasure drives her wild and quickly brings her to her edge. About to burst, Jimmy slips two fingers inside her, setting her off, before he flips her around and enters her from behind. She continues to roar with excitement while he pounds her, one hand firmly grasping her long hair while the other plays with her ass. The mass of onlookers grows until he too peaks, and they collapse together in a sweaty pile.
Giggling in between kisses, they dress and head downstairs for a drink. She's sure the night has passed its pinnacle when another stunningly handsome guy plumps down on the seat next to them.
He lifts his glass to greet them,
I'm Jimmy!
Ditto! says the first Jimmy.
They laugh and toast, and very soon she has a Jimmy on each nipple. She's never had two men touching her at once before, and she cheers them on as they move closer to each other and meet in a passionate kiss.
Jimmy #2 is a Greek statue impersonator, and wearing nothing but very tight briefs, she can't help but notice that he's exceptionally well 'equipped'.
Escalating quickly, the trio make their way upstairs. A bit buzzed from the booze, and immersed in the heat of the moment, they're oblivious to their audience. She watches, mesmerized as second Jimmy takes first Jimmy in his mouth and swallows him deep.
She's never seen two guys having sex in real life before. Keen to participate she strips down and gets on all fours to straddle Jimmy #2. Her large breasts billow over his eager, feasting face, as Jimmy #1 pounds her from behind again.
Her newfound exhibitionist-self is in heaven, as the spectators continue to amass. In their honor, she slides down to sample #2's impressive package. The visual is clearly well received, and she smirks as she picks up remarks like, Wow, this is so hot! This is exactly what I came to Berlin to see! Little do they know, she's never done anything like this before.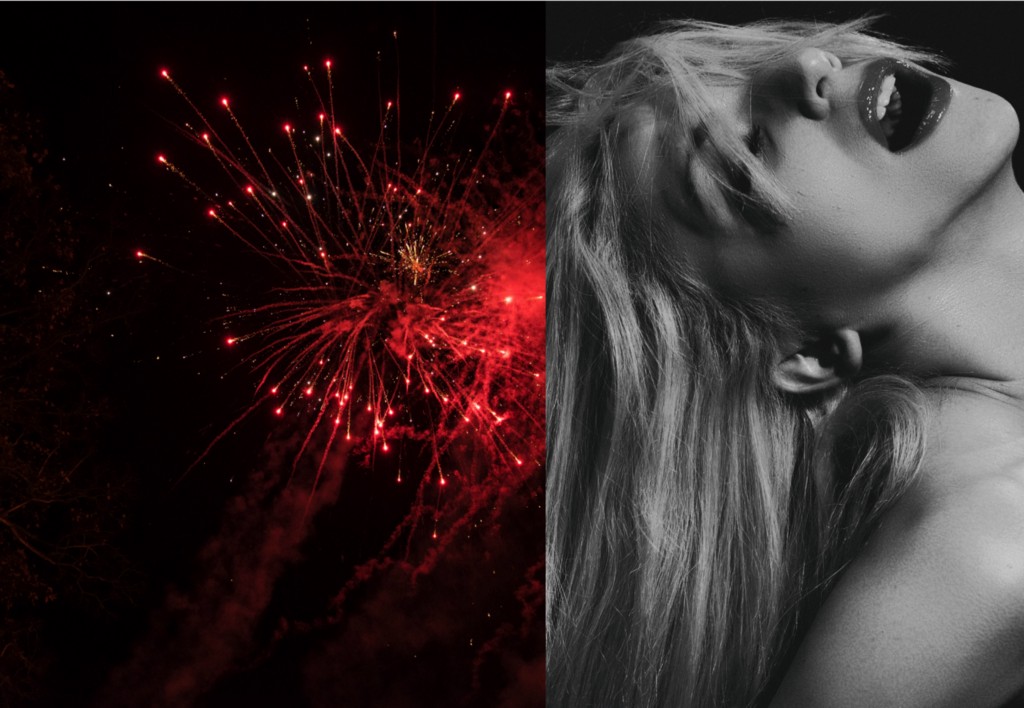 Post peak performance, she's suddenly satiated and excuses herself to her Jimmys, who insist on walking her out. Gentlemanly, they retrieve her coat and kiss her farewell as she hops in a taxi.
She doesn't bother to exchange numbers, as she knows with certainty that this is it—and frankly she prefers it that way. After all, she's never had a one night stand before.