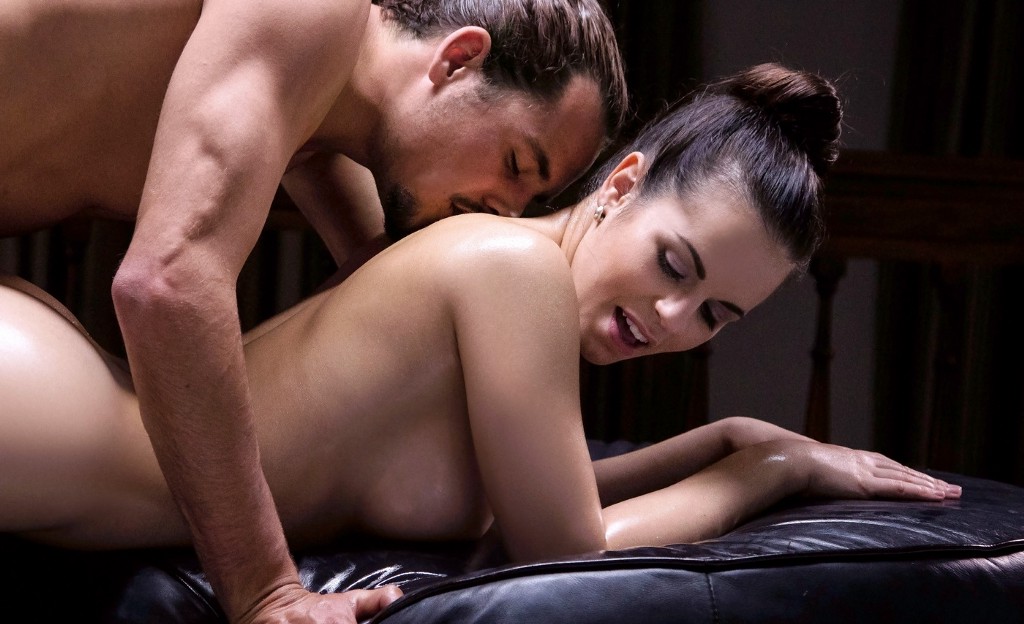 I'm on all fours, my body soaked in sensual oils. Tight slippery skin, tight slippery pussy. My lips are open for you to come on in…
I want you behind me, pressing your weight to my ass, cock in hand, teasing the slick groove of my cunt with your fat head.
You want to put it inside me, don't you? Please do. Ease in the head, grip my hips, and thrust deeply. But wait…
Let me throw it back as you watch. My pussy can do magic tricks, you know. I can make your cock disappear. Then, voila! It's back in sight, shining in wetness, twitching with possibilities. Put it in me again and let me squeeze my walls around it. It feels like a warm wet hug, right? The best kind to feel. Magic, indeed. Blood rushes to your cock, semen building, ready to erupt.
But don't you cum just yet…
Pump your cock slowly in me, gripping my waist tight enough to turn your fingers red. Let me feel every inch of you. Hold my hair in a fist and pull hard. Make me bend back for you while you ram your cock in me harder.
I said don't cum yet, bad boy! Don't make me punish you.
Stroke it deeply, slow and steady. Hit that spot in me that I have to run from. So when my hips roll left, that's as far as your cock can go. Let me hear my own pussy squelching in wetness while you fuck me.
A little faster now, a little harder. God yes! Right there! I'm about to lose my mind. Go deeper baby…
Curl your arms under my shoulders and hang on tight while I twist my hips towards you. My tight wet cunt swirling around your rock hard shaft.
Now pin me down and press my legs together. Put it back in. Yeah, that's how I like it. Bury that thick cock deep inside me and fuck me as hard as you can.
I'll help you. I'm going to arch my back so you can hit my G-spot with every thrust. Now reach your hand to my pussy and strum my clit with your middle finger. Softly baby, not too hard. My pussy is so sensitive right now, just a little wet slide will have me over the moon.
Now, spread my legs wide and pin me down with your weight. Use those abs of yours to thrust deeper inside me. Let that tight ass dance behind me.
Finally, get in pushup position, baby. I know we are both about to explode. Get those bare knuckles to the sheets and pound your cock in me using all your might. From your back, from your ass, using the balls of your feet as an anchor.
Now, give it to me! Yes, right there. Give it to me! Yeah, I feel you. I hear your desperate groans in my ear as you fuck me faster. Give my ear a nibble then lean down to suck my neck while you fuck me faster.
Yes! Right there! I'm cumming. God, your cock feels so good inside me. I feel my pussy pulsing from the inside out. Fuck me right through every throb. Make me beg for mercy. Don't let me go!
I want more. Harder. Harder, baby! HARDER!!!
Now, cum for me!
Ah yes… now wasn't that the best fuck of your life? (Fist bump)