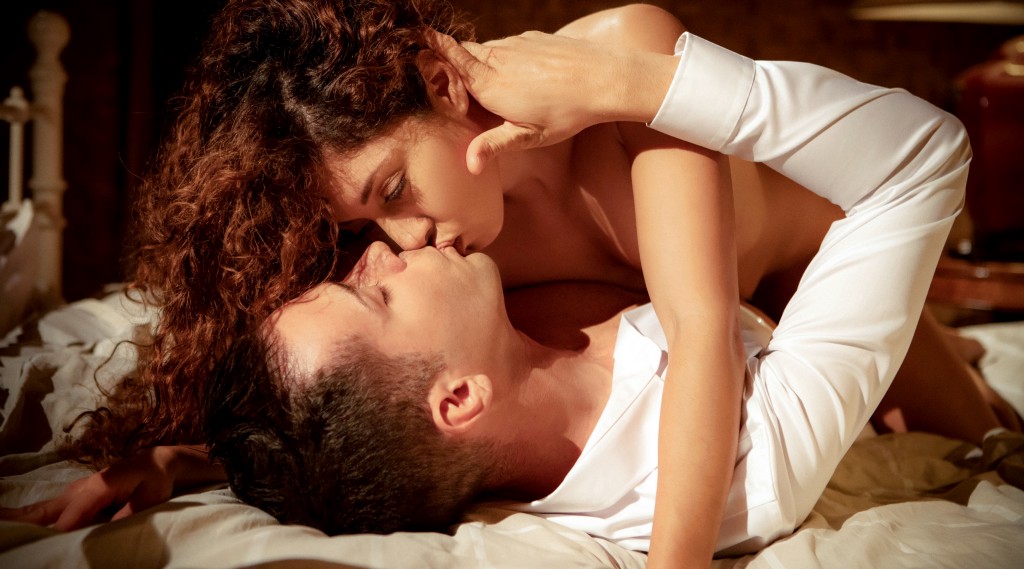 I saw the three-piece mirror as we walked into the room. He is now fucking me from behind as I watch our reflection in the multiple panes. Enough of the city lights shine through the curtains, allowing me to see the emotions in his smile as he is driving hard into me. He holds me by my hip bones, showing me clearly who is in charge.
As we walked into the room I was freezing. His plane had been delayed and then diverted, and I had been waiting for him for over an hour. I ran to him as I spotted his figure at London Bridge station. He opened his arms and grabbed my butt as I gave him a monkey hug. I told him I was cold, and he told me in his bread and butter voice that he would be happy to warm me up.
I am wrapped by the thin curtain as I look at the city lights of Canary Wharf. I can feel him behind me as he places his hands on my ass and moves them slowly to cup my breasts. I am admiring the shape of his arms, strong and well defined. I am wearing this dark gray babydoll dress that he likes. It is ample and allows for his big hands to fondle me while lifting it up slightly.
I turn around and start unbuttoning his shirt. His expert hands have solved the puzzle of my bra and my breasts are now free to his touch. I feel the warmth of his hands as he seizes them. I place my hands on his wide chest. I know that later on I will be scratching his back with my nails. I open his belt buckle and the button on his jeans. By now he is removing my dress, taking my bra with it. As I start lowering his pants he removes my stockings together with my panties. We are definitely very efficient at undressing each other.
I throw him on the bed and focus on his hard shaft. I've named it, and so I've told him it is now my property. I place its tip on my lips and feel how it shakes from time to time as it grows bigger inside of my mouth. I look up at him and catch his eyes looking intently at me. His breathing has changed and I must be hitting something because his cadence gives him away. I like the way his brown eyes look deep into mine at this moment. As if his soul were trying to connect to mine.
I move up to sit on top of his face and present my clit to his lips. The bed in this room has two handy wooden posts that I can grab for equilibrium. I can feel his tongue playfully discovering my anatomy. First the points where my legs join my hips, then my outer lips, after that the entrance of my vagina, and finally the tip of my clit. I love the way his tongue feels on my sex. His tongue is wide and has a parting line in the middle. He is an expert at using it to free the wild spirit in me.
I like it when he starts with these light strokes with the tip of his tongue. Very soft, just a playful splash. He gets me into a rhythmic trance. I can feel his fingers strolling up my back. I let out an exclamation as he uses his fingernails to mark the way down to my ass.
This lover of mine will have to work hard for my pleasure. Last time he told me that sometimes it takes up to 20 minutes. I don't count the minutes and he does not mind. I let him build up the pressure inside me, just to hold it back as I feel I am getting closer to coming. Doing this helps my body collect more energy to be released when the big O arrives. I can feel how his mouth is feasting on me.
He is now surrounding my vulva with his whole mouth. I feel the tip of his tongue moving down to the entrance of my vagina, and then stroking the whole length to my clit. I can not really discern the details of what he is doing, but it feels so good. I rub my clit on his face by moving my hips up and down on him.
His hands are now on my breasts. His fingers are tapping on my nipples and this adds to the sensations. I arch my back and look down at him. I can see the fire in his eyes, peering at me. That look is the detonator that I needed. I scream as my walls come falling down. He stops all motions and covers my sex with his tongue as the tremors of my coming hit me.
After that he fucked me in missionary and made me come at least three times. I could feel him deeper and deeper inside of me after every earthshaking event. For the last one my legs were over his shoulders and I could feel him really deep inside me. But that was not enough, he wanted more.
He fucked me doggy, also making me come multiple times, the last one with him holding my neck and pulling me up, using just the gentlest choking. He sat me on the cabinet beside the mirror and pinned me down as his dick was touching parts of me that I had not felt in a while. My legs wrapped around his hips as I was receiving his pumping.
Now it's my turn to have my way with him. I am on top of him, and moving his rod in and out of me. I have my hands on his chest while his hands are holding my hair in place. I am moving my hips as he is stroking his manhood inside of me. I can feel him getting bigger and the look in his eyes tells me that he is concentrating on releasing his energy now.
I go down and kiss him as my boobs caress his chest. He grabs my butt and has found just the right rhythm for me. I know he is going to make me come once more. My breathing must be giving me away because he pulls me up and with his hands gently rolls my hips on his erection.
I laugh as I come and mumble something about being sorry for not being able to control it. He tells me he does not mind, but the way he grabs me back and starts pounding into me makes it clear that he will not stop now.
I love looking at his expression as he is about to come. My front row seat allows me to see how he closes his eyes and clenches the muscles in his face. His rod feels so big inside of me, and in an instant I know he is coming hard. He lets out a guttural sound. I move my hips to squeeze every single drop out of him.
And we laugh. At each other and with each other. After hours of hard work we have reached a point where enough tension has been dissipated so that we can get to sleep. The city lights shine in while our shadows disappear in a cuddly spoon position. The room smells of sex. It is almost 3 in the morning as we fall asleep in each other's arms.