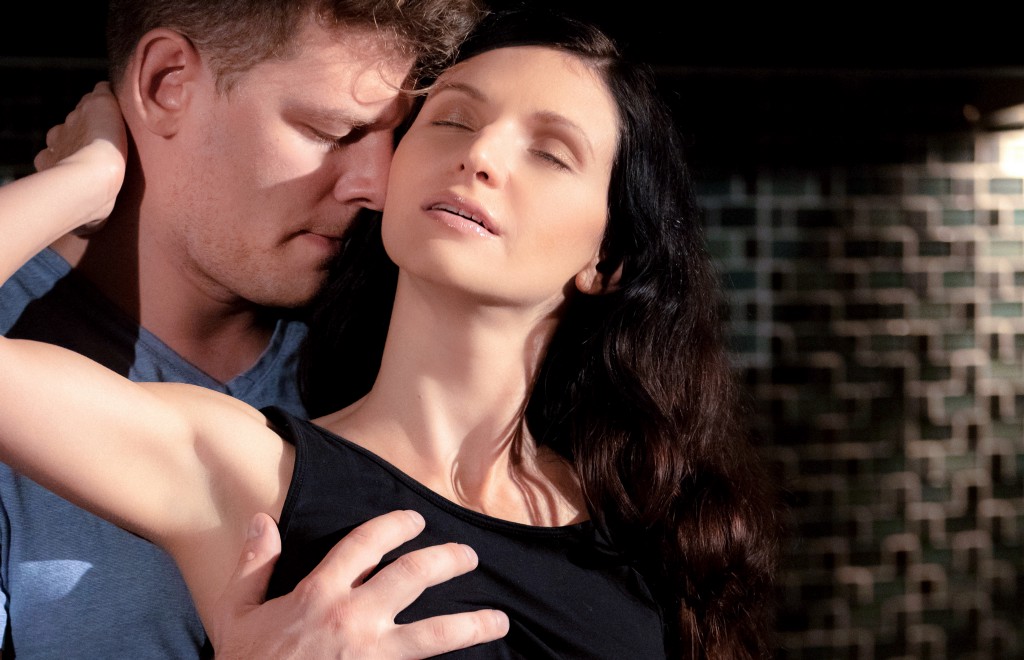 She hadn't been fucked like a woman since Vassar.
She also knew he wasn't ever going to do it. They had been together for over a year and would most likely be together for another; there was not going to be any mind-blowing sex.
She loved his company, she loved his mind, and she loved how much she laughed around him. All of that was mostly enough.
But when I put my hand on her knee under the table, her thighs opened and she smiled at me. When I dug my nails into her skin she clenched around me and poured herself another drink.
Hours later, he passed out on the couch surrounded by Harvard buddies while she and I smoked a joint in the bathroom. We kissed like teenagers and groped each other's bodies between puffs of sweet smoke.
I almost came when I pushed two fingers inside her, and she bit me hard on the shoulder. When the joint was gone I told her to put her hands on the sink. She didn't pause. I removed the soaked cotton from beneath her dress, which I lifted up to expose her downy ass.
She whimpered.
When I pulled her hair back with one hand she began to beg. I slid fingers inside her again, and she begged louder. When I rubbed my hard cock between her thighs she pushed back against me and shivered, and when I pressed the head between her lips she pulled me inside her.
My hand moved from her hair to her throat, and I squeezed harder than I had in years. She coughed but didn't stop pushing back onto me, and I fucked her like it was the last night of the world. I held her throat longer and longer each time, giving her seconds to catch her breath before my hand tightened around her once more.
Her gasps grew deeper and more desperate each time, and whenever she drew a breath of air her body shook in release. Just as I felt her getting close, I squeezed harder and I pushed deeper inside her. My other hand pressed fingers against her clit, and when I couldn't hold her anymore, I finally let go.
She exploded in breath and orgasm at the same time, and I didn't slow down. I dug my nails into the soft flesh of her hips and pulled her against me for each thrust. When I came it was fire and salt, and it took me ages to catch my breath.
We kissed in the bathroom before walking back down to the party. We kissed, we smiled, and we sat down on the couch with our arms wrapped around one another's shoulders.
"He'll be happy tomorrow," she finally whispered to me.
"Why's that?" I asked.
"He's always happy when I am."
Guy New York is a writer, publisher, and professional layabout.