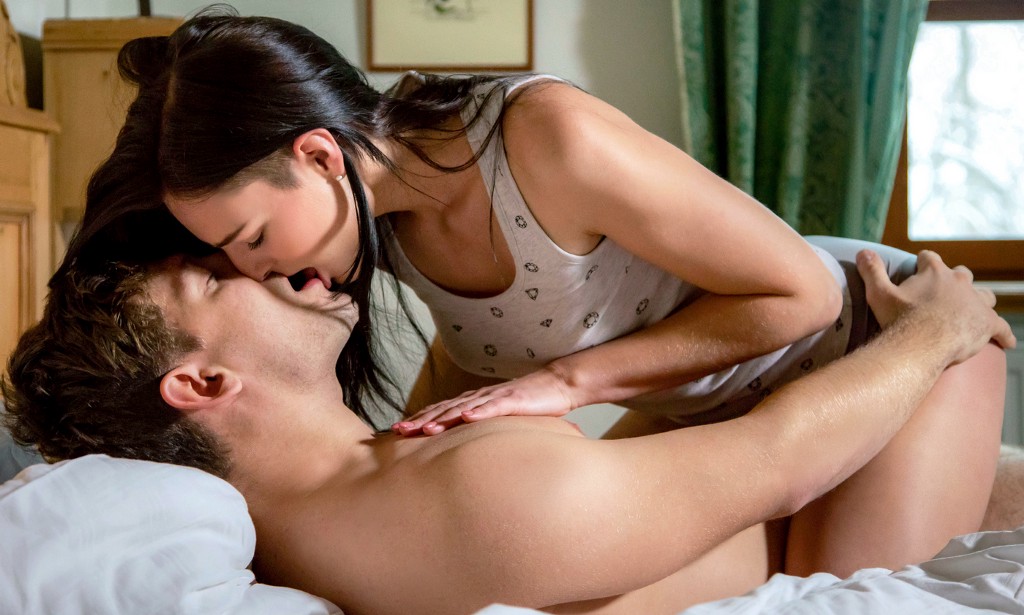 After Work
Her being shines as we walk through the streets glistening in the evening rain and streetlights. We step aside into a dark store front to let the loud group of youngsters pass ahead of us. We wait in a patient hug, which soon turns into a kiss which turns into a bloody hickey on my neck. I give way to the gentle weakness in my knees as the capillaries burst beneath the surface of my skin. Tonight somehow the sky is bluer, the air is cleaner and the way her hair floats, the way her smile glows, the way her eyes shine…
She came to meet me after work. I could see her standing on the platform in her boy shorts and lanky jumper as the train entered the station. A jump into a big bear hug, a wet kiss and her warm hand on me as we walked home. It is an old second floor apartment in the very center of the city, with warm wooden floors that squeak with each step, tall ceilings and white wooden doors, and a balcony engulfed in potted plants with a view of the patio.
We take refuge on the sofa, rest our legs, stretch our bones and talk about our day. She tells me about how she'd love to have a dog to walk when she comes to pick me up from the station. My hand brushes over her nipple which seems to stop her line of thought. She giggles and whispers, as if making a naughty admission, that she has been thinking about this sofa. She disappears into the bedroom and returns with a pillow. Our clothes fall on the floor faster than gravity would account for.
The pillow finds its place under her butt as she slowly opens her beautiful long legs and presents herself to me. Her eyes open and close in slow motion as she waits in anticipation. She wants to see everything. Even though she hinted at being horny earlier, I did not grasp the urgency of her needs.
Her pleasure is my pleasure and I can already feel my dick throbbing as I approach her. I start by collecting the saltiness around her lips. I feel the transition between the skin on her thighs and her vulva. She moans quietly, hanging on the edge as I collect her fluids with my tongue and rejoice in the taste.
"Show me what you do with your tongue…"
My eyes look into hers for a second, but after a few soft caresses of the tip of my tongue on the tip of her clit she gives up. She holds onto the headrest of the sofa. She bites her lower lip as her breathing lets me know how heightened her senses are. I lick her clit ever so lightly, covering it in wetness that can be heard.
I tease her a little, taking a quick detour to her thighs that are now covered in goosebumps. I am painfully slow in my approach back to her spot. When she can't stand it anymore her hand grabs my hair and pulls me back to her clit, and rubs herself in a primal urge.
I can feel the initial twitch, subtle and telling. As a front row spectator I grab her by the waist, ready for the ride. Her legs begin to shake at the same time that her moans fill the room. I press lightly on her lower belly, so that her orgasm will last a bit longer. And longer it goes. She shakes once, twice, three times. I hold my tongue on top of her clit and don't move. She's panting heavily, her legs holding my head in an iron squeeze. Absently, her hand moves to meet mine. She needs a moment.
My dick is hard and ready for her. Once the wave of relaxation takes over her muscles I free myself and move up to kiss her, my hardness greeting her pulsating wetness. She is so wet that it slides in straight away. As I pump into her, faster and stronger with each thrust, she demands that I cum inside of her.
"I want to walk down the street with your cum dripping down my thigh."
It is a call of nature. I cannot fight the urge to give it all to her any longer. She dips her hips to welcome all of me even deeper inside of her. With a single roll of her hips she pulls my trigger. I come and come and come until everything goes dark. I collapse next to her and wait for the room to stop spinning.
If not a dog, maybe a bunny? She asks, light and glowing in her white satin dress. We are walking down the street and I know we are leaving a trail of cum behind. If the passersby knew…