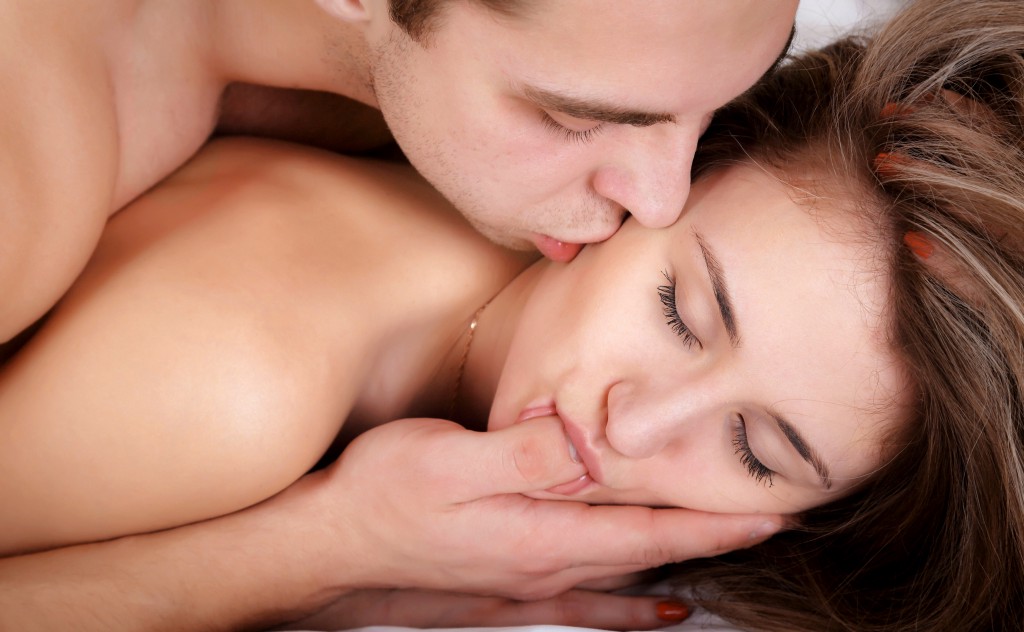 After Dinner
They went for dinner at this Italian place near where they were staying. It was a romantic, candlelit place with rustic wooden furniture. During dinner they had been exchanging deep looks. She loved it when he just rested his eyes on her and gave her a deep gaze. There were times when they did not need to exchange words to communicate their feelings. She would start feeling butterflies in her belly.
When they left the restaurant he had his arm around her waist. She was wearing that tight, dark green dress that he liked so much, and black stockings to go with it. The dress flattered her curves, and the shortness of it showed her beautiful long legs. She liked it when he held her like this.
They walked holding hands to the hotel. Her hand felt warm despite the cold weather. The fresh air felt liberating. The street lights passed in slow motion. From time to time he would turn and give her a sweet kiss; that would make her feel heat waves going up her body.
As soon as the doors of the hotel's elevator closed he held her very tight and gave her a deep, passionate kiss. Time seemed to flow more slowly, but the elevator bell reminded them that they had to get off. They stumbled more than walked to their room. She fumbled in her bag to get the key out. It was not an easy task since he was holding her tight and kissing her.
When they made it inside the room he helped her off with her coat. She felt his hands caressing her shoulders, and she looked down as he pushed her hair to one side and started kissing her neck. He was giving her gentle kisses, exploring every inch of her skin. She felt the heat of his lips, and a nice sensation of closeness. He kept kissing up her neck to her ear, holding her tight, his hands on her breasts.
She felt as if she were surrounded by a warm and quiet wind. She could feel his hands discovering her body. There was an inner feeling of warmth and peace as her body came to life with his touch. She turned around and held his face in her hands as she started kissing him. She could feel how he had been taken by surprise by her actions. She liked surprising him. Their kissing grew passionate, their tongues doing pirouettes together. She enjoyed the feeling of his passionate kisses. It made her feel protected.
She held him close against her, as if making sure that there was no space left between them. She felt transported to a different planet where time ran slower. She could feel the warmth of his hands even through her dress, and could also feel his excitement at being with her. He started undoing the zipper of her dress. Before he could get far, she pushed him onto the bed and told him to stay there and just watch.
She turned around and started taking her dress off. She slid one side down until her shoulder was visible. He was looking at her with deep concentration, watching each one of her moves. The other side of the dress came down and slowly she pulled it down together with her stockings. She was wearing that special set of panties and bra that she had bought for the night. The panties had shiny crystals from Swarovski. This beautiful underwear made her feel special, as if she were gift-wrapped.
She could feel how he could not take his eyes off her. She started teasing him by moving one of the straps of her bra down, and then up, while she was touching her legs and belly with her other hand. Next time the strap was down she asked him if he wanted to see more. He could barely pronounce a yes that was filled with expectation of what was to come. She turned around, and unhooked her bra, then with a quick movement the bra was gone and she turned again, showing the whole splendor of her breasts to him. The feeling of her eyes on her made her temperature rise. She held one hand to her breast while with the other she pulled down one side of her panties, just to pull them back up. She asked him again if he wanted to see more. His answer came out as a whisper, tortured and excited. She turned and removed her panties.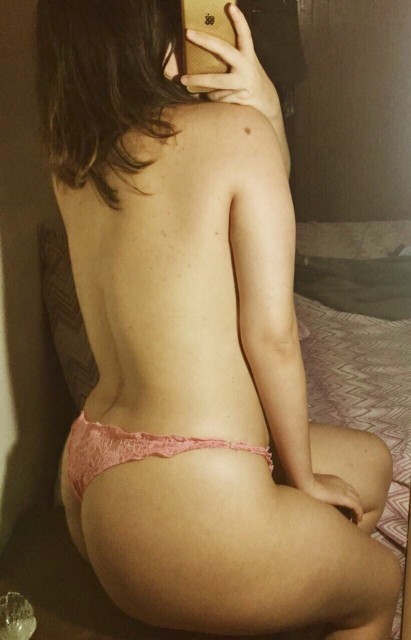 He was obediently waiting for her in bed. She climbed on the bed and straddled him. He tried to touch her but she put his hands down and motioned him to keep them behind his head. Her inner warmth was now overflowing through every pore of her skin. She started unbuttoning his shirt, and kissing him slowly, first on the neck, then on his chest, then down to his belly. He helped remove his shirt and then she hugged him in bed and for the first time that night they were skin to skin. It was electrifying for her, feeling his naked body touching hers.
She turned around to sit on his face, again teasing him while he was trying to reach her most intimate parts with his tongue. She kept moving up and down, having him almost touch her just to retract at the last minute. He finally managed to get a hold of her pearl and started kissing it softly. She started removing his belt and pulling down his trousers. She felt like a special commando cell whose objective was to liberate a very special prisoner from the tyranny of his underwear. She was happily surprised to see how ready the prisoner was to come out into freedom.
He was busy kissing her pleasure center, and she started feeling waves of warmth coming her way. She put her hand around his amazing hard part and felt very excited by it. The feelings were overwhelming her senses right now. The view of his body, his deep breathing, his smell, and his taste. But above all was his hands that were touching all her body. She felt she was getting closer and closer to her highest point, and at that moment decided that she wanted this experience to last longer.
She maneuvered her way to sit on top of him. He was driving her wild, and she had the primal need of feeling him inside of her. She started guiding his hard part inside of her. She told him to stop moving while she was driving him slowly inside of her. She was looking into his eyes, which reflected many feelings at once. There was gratitude, and anticipation of what was to come. She also saw a touch of surprise and a lot of happiness. Time slowed to a halt, they were living life through a slow motion film. She was pushing herself down around him, making progress very slowly. His hands were holding her waist.
She asked him to take control. He sat up and started kissing her. She put her legs around his waist and he stood up, carrying her with him. He walked to the mirror on the wall and placed her on the surface of the table. They could see their reflection as their bodies were moving in rhythm. Kissing became very passionate, she had her arms on top of his shoulders and was holding his back, while he had his hands holding her buttocks and helping them move rhythmically. Suddenly they shared a feeling of oneness. There was a feeling of the unknown inside of her, a little bit of danger, but overall a sense of trust in this man that she had chosen to be with. She could feel the rhythmic moving of him in and out of her. He got her hand up into his mouth and after wetting her finger directed her to touch her clitoris. She started stroking herself, while she could hear his breathing starting to speed up.
Touching herself while they were one gave her a great feeling. She asked him if he wanted to feel how she would come while he was inside of her and his answer was yes. He was holding her breasts and kissing them. She had to close her eyes to concentrate on the moment. After a few master strokes of her right hand she felt herself falling into the void of pleasure. Suddenly a star exploded in the distance, and his motion inside of her was accompanied by a shaking of her walls. Time stood still, nothing existed, and nothing really mattered, and a split second later all came back to life. She could feel how his best part was growing in size inside her, and out of nowhere came his primal groan, while he was putting all his loving into her.
The rest of the night flowed in a fog of unreality. They somehow ended up in bed, holding each other as they went to sleep. She knew she would wake him for more, but right now all she wanted to do was to cuddle with him.