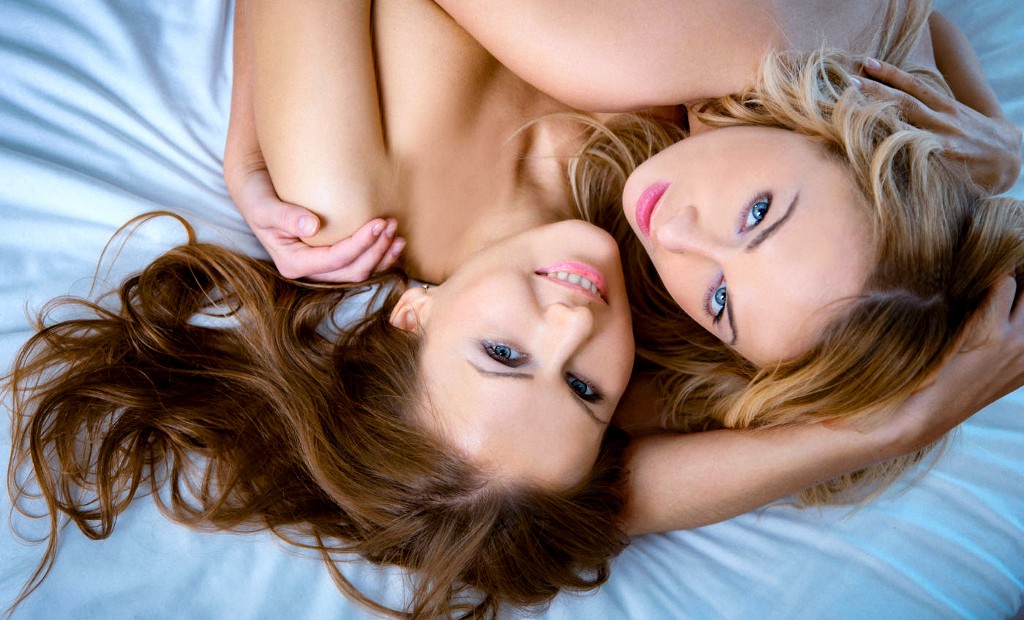 I feel myself drowning in them, so full of love, desire, mischief, lust, rolled into the sexual animal that is you, all directed at me. You know the power you have, even though your head is clamped between my legs; those eyes are all I see as your hair fans itself in a spread across my thighs.
Your mouth is too busy for mere words, I feel your tongue searching inside me, while you eagerly drink the flow of excitement that you knowingly create. Your thirst for me seems unquenchable, and I need you to drink of me, this way. I thrust down on you, harder, forcing your tongue deeper in, feeling it explore me, shuddering against its twists and turns and soft loving bites.
Until you, I did not know a tongue could drive so deep, or know so much.
You know so well how to make me scream softly in lovepain that shoots through my body.
Your moans are muffled by my need of you, as I twist my hands in your hair and drag you closer still, urging you to do what we both need you to do. Squeezing you tighter to me is my way of telling you how I need all that you do, forcing my inner rising to meet your eagerness to be so deep in me. Your tongue knows me so well, yet every curl of it finds a new me, a new pleasure that I did not know.
I try to relive the pleasure of a fleeting moment, but it is gone as you find a new delirium to inflict on me. Always driving in, then softly withdrawing to make me search for you again, submitting my deepest wants to the tongue that uses me so mercilessly. I must beg silently for you to do more, take me more deeply, to drink more of the flow that is intended for your lips alone.
Your eyes will not release me. They hold me in hypnotic thrall in this our forever time. Again your teeth bite into my softest flesh, harder now, knowing what your inflicted pain does to me, forcing me to want the sweet hurting to go on in endless ecstasy while I pour myself into your waiting mouth. The pain is focused on that intense spot, but it fills my being. I scream, but it is a scream of need that drives you to intensify it.
That intensity grows under me as we rise together on our mutual crest. Our time of now cannot end, it must not end. We pleasure each other towards oblivion, but hold off that moment of explosion to savour every frisson of ecstasy that courses between us, back and forth, shocks that are so delicious in their increasing power. Each pleasuring the other on a tide of desire that cannot be sated.
There is joy in your eyes now, as I feel your thighs part behind my back in open need. I lean back and search a hand behind me, seeking that slick gate to your own pleasure hell. Fingers slipping in to find you, to make you suffer as you make me suffer. Going deeper, feeling you writhe and buck as I return your compliment of ecstatic suffering, finding the inner you, needing to drink what you are. I put my fingers to my lips to savour your taste, then slip them back in, deeper still.
This is my crescendo of lust; you force such sounds from me as your mouth devours what I am and reduces me to a shuddering wreck. My hand is behind your head as I flow across your upturned face. Your hands free themselves from under my thighs, and clasp in encirclement around my back pulling me to you in a final exploding scream of mutual desperation and wanting.
We fall sideways in a locked embrace, unwilling to let the other go. Revelling in the shuddering climax that rolls over us as we become a single entity of tenderness, pulsing into each other. My climax will not cease, and neither does yours. Instead the rolling waves keep coming, one after another until my senses are no longer my own.
They belong to you alone my love, locked there between my thighs in such sweet needing, your tongue never tiring of pleasuring me.
One of us has to let go — but not yet, not quite yet. I have not done with you, and I feel you have not done with me.
If you enjoyed my erotic thoughts, you might like my novel 'Need' :
https://www.amazon.com/Need-Francesca-Anderssen-ebook/dp/B00S1WNXJ4/ref=sr_1_1?s=digital-text&ie=UTF8&qid=1501767113&sr=1-1
or my book of kinky erotic poetry