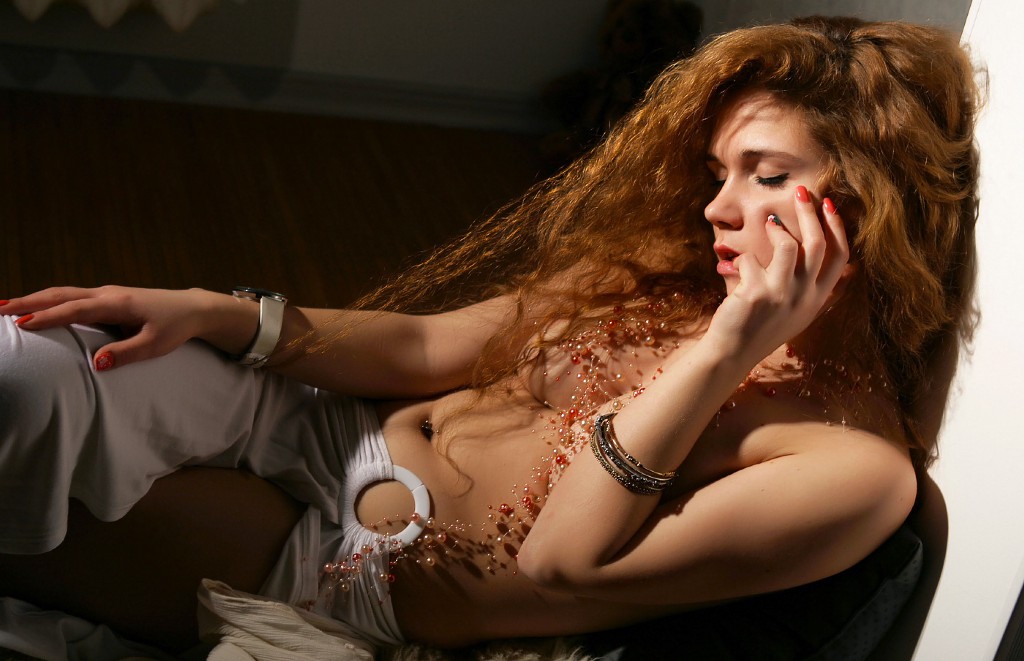 Orgasm with the mind
Silky sheets caress and blend
with the heat of my skin.
I lie still, arising heat.
Breath slows down,
yet deepens with each inhale.
Feel the air enter through parted lips,
and travel down at the speed of light
arriving timely at my core,
slowly filling my belly,
caressing my loins with erotic waves.
The air dances, back and forth,
inside of me,
picking up a rhythm and
finding a sweet cadence
with each breath,
slow and steady,
deep and hot.
The memories of you suddenly appear:
your sudden yet carefully executed move.
Lying over me without a single touch,
looking at me intently,
devouring me with your dark eyes.
I am here lying on my back,
frozen like a mummy wrapped in lust,
with thoughts of you
that provoke my breathing
to pick up the pace as it remembers yours
breathing in my ear.
It rises, increases,
deepens even more.
You are not here,
but I can now feel your thigh
land on me once more,
right below my belly button
where my body splits in two,
giving room for you to rest it,
and move, and dance.
My hips awaken to the thoughts of you.
They now hear the same music
and join the exact same rhythm.
Up and down, yet fairly slow.
And just like that,
on this Sunday morning,
when no one is awake,
when no one is in my bed,
and no one is here touching me,
I feel the shivers of orgasm
control my astonished body
Surrendering to thoughts of you.
Follow me on Twitter for more thoughts, poetry and my writing journey