Words in flow from 10,000 miles high (warning: it's kind of hott!)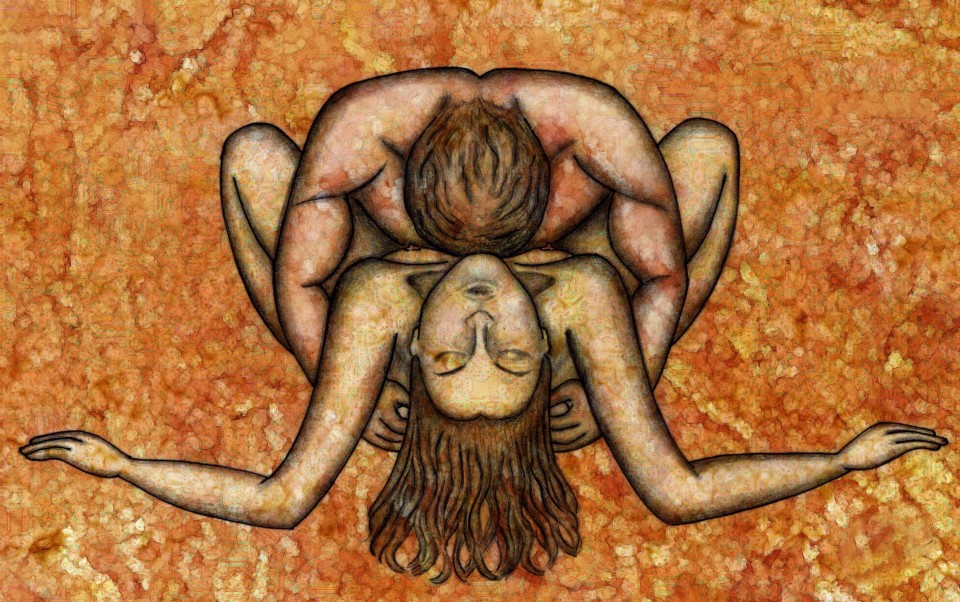 I wake in my Mexican/Texas border town hotel and an immediate dream of my Friday hunger lingers…
all. day. long.
A ravenous fantasy for your caramel skin
I'm eager to dive in
It's never enough
Your arms look so tough
Yet your eyes pierce me, so soft
Laying beside you I get myself off
While you control my intensity with a direct line to my control center
By suckling on my nipples
Which makes me wet with dewy dribbles
Pheromones woke
Feels like it's life or death!
Desperate for this
I act so fast
Our bond is endless, our desire is vast
Finishing my traveling work week, how can I fly home when you are headed the other way?
How can I head east when you are headed west today?
My clit's in charge
Starving, at large
Vibrations are high
I'm stuck like glue to my desire for you.
Now Friday night I'm way up in the sky
On this plane, not even asking why
It was do or die!
I had to make a decision
It was a clear proposition
To change my evening destination
So you can fuck me into sedation
Make passionate love to me all night long
You take me to a place where nothing is wrong
Fill my cup
Fill me up
With your love-juice in flow
Eating me out slow
God! My desire was stealing my focus from clients today
Yes, avoiding work and thinking of play
Ummmhmmm…
In your warm caramel playground
Wow I'm crazy!
Not of sound mind and body
Because I'm so hungry indeed
I so need you to feed
On me
With me
Give me your rope
Tie me up
You are my dope
Come hither dear one
Pick me up
Fill my cup
I'm coming west
To feed off your zest
California breezes
Sunsets and beaches
Doing with me whatever he pleases❤️
The pilot says we are on our descent
Work on me
Make me spent
Sweat and hair
Glance over my shoulder
See you there
Feed you my peachy derrière
Hold my cheeks
Make me weak
Drive my peak
Pound me!
Drill me!
Drown me!
One final thrust…
Explode in lust!!!
I'm descending, guapo
I changed my flight to meet you
I'm coming to greet you
And I'm cumming
Drenched in your dish
Fantasy –
delish!
Served up on a platter
When I'm lost in you — nothing is the matter
Be ready for me on the ground
Do you hear me?
We are coming down
Landing now
Let me bow
And worship you
Eat me through
All night long
You are my song
My air, my love
Strip me bare
Leave me dry
So moved I cry
Exploding through you
We are drenched right through
Breathing heavy and loving soft
Resting our heads, until it's time again to take off
You are my menu
I knew what I had to do
Changed my flight, and flew to you
Consumed
You make me full
I'm so damn drawn to your pull
Blessed, complete, a night with you and I'm satiated
Can't wait to see you
I am elated
Poetica love
You fit in me like a glove
So thrilled you and I are still aligned and made it
An epic love story we have created
And it's not even over!
There's more to the story
Gently letting it all unfold
In our own glory
I could write this whole dang flight
But the end is near, I'm ready, let's get busy my dear
Oh handsome one, my Latino hombre
I do, I do, I do, yes! Yes! Yes! I say!
Come feed me now
Like no one else can
Years ago you took my hand
Still I am here,
And in you,
I land.