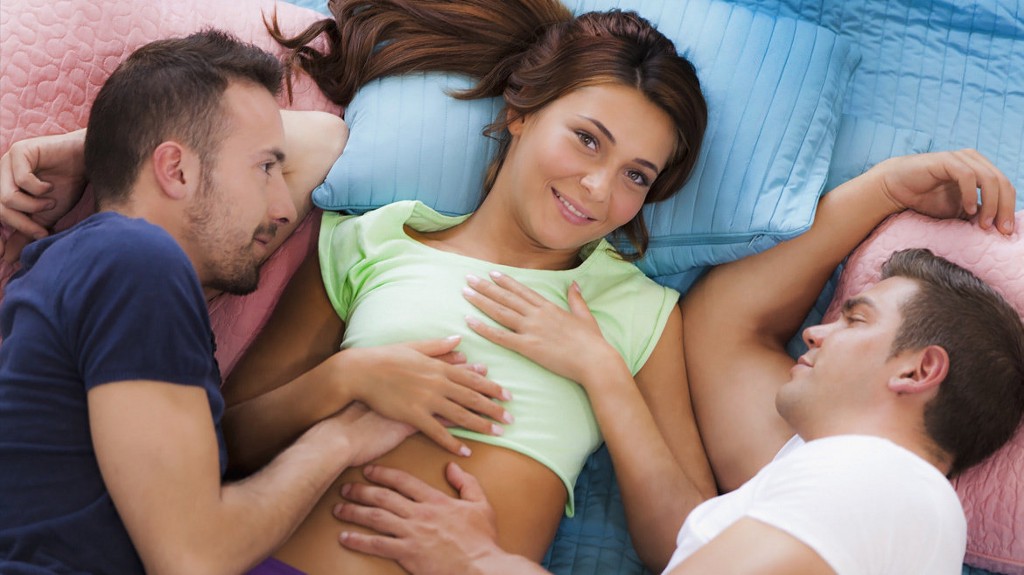 We sat in the hotel room and waited for what seemed like an eternity. I'd fucked him several times before and I knew what was waiting for me. He was older, married with grown up children, and treated me like a lady. I liked him — we got on. His cock was thick and he was eager to please me. I just wished he would be a bit rougher. Maybe he was scared to hurt me. If only he knew…
We sat there making polite conversation, both of us horny and hungry, but not knowing what to expect. We waited patiently for the pain factor to arrive.
It had taken me weeks of pleading and coercion to have them both agree to it. And when 30 minutes had passed, I thought the other one had bottled out. But at 19.33, the knock came on the door and my heart boomed. It was showtime.
Rob sat very still on the sofa and looked at me with a glimmer of anxiety he'd never shown before. I was used to him being a confident man and this new timid persona made me smile inside. It was always better to be apprehensive — the adrenaline would soon kick in and things would flow naturally. Or so I hoped.
I opened the door to be met with a set of eyes that were darker and hungrier than I'd ever seen them. He scanned me from head to toe and broke into a ferocious smile — he liked what he saw. I leaned forward, grabbed his tie and pulled him towards me, kissing him hard on the lips, my tongue probing into his mouth and my teeth gently pulling at his bottom lip. I didn't have to check, I knew he'd be rock hard.
I turned and walked down the small hallway into the room, making sure he got a good view of my heels, stockings, and the butt plug that was protruding from my tight asshole. I heard him murmur,"Oh my fucking god," as I sashayed away from him and crawled onto the bed.
Rob sat mouth agape as he watched the spectacle unfold before him. His hand was slowly stroking his stiff dick through his trousers and his mouth was tight and twitchy. I didn't speak but looked over at him and made eye contact to check he was okay with it all so far. His eyes sparkled and that was all I needed to know — I could continue.
Josh, 20 years Rob's junior, didn't waste any time. He was on his knees and eating my pussy before I could even thank him for coming. We didn't need to speak. This was how we did things. Josh wasn't keen on conversation when there were other things to busy his mouth with.
I was on all fours as he spread my legs further apart, running his hot wet tongue from my swollen clit all the way back up over the butt plug. My tits were wrapped up in a tiny lace bra, nipples poking out from the peep holes adorned with pink bows. Rob had quite the view. He was wanking himself hard and staring at me with every ounce of his concentration. Josh was busy eating me like he hadn't been fed for months. I was in a hotel room with the two men that made every part of my body light up, and things were about to get interesting.
Rob stood up and walked towards me with his hard cock at the perfect height for my mouth. I opened wide and caught his thick helmet between my ruby red lips and sucked hard. He groaned and thrust the veiny throbbing flesh deep down into my throat.
Josh stopped licking me and stood up to watch me service the older man's hard on. "Your mouth is mine," he barked. He wasn't amused. My clit was engorged hearing him get angry like that. Josh owned me. I was his little whore. A sex toy that he used and abused whenever the opportunity arose. Josh was also married. All these perverts who couldn't get what they wanted from their wives… and that's where I came in.
I kept sliding my mouth up and down Rob's thick shaft, moaning and smiling with every movement. I could hear Josh unzipping his trousers and suddenly my pussy was filled with his hard cock. He grabbed my hips and pulled my body towards him, filling my hole and making me wince and whimper. It hurt. I liked it.
Rob had no choice but to step back and watch as Josh fucked my pussy and I burrowed my head into the sheets to stifle the moaning and shrieking that was escaping my mouth. My fingers clawed at the edge of the bed as his balls slapped against my ass and he rubbed at my clit with his index finger. He kept asking me how I was enjoying being his little slut. Each time he spoke, my clit erupted. The truth was, I loved being his slut. There was nothing I enjoyed more than being at his mercy. He knew how to work my body. My brain. He had all of me. And right there and then, he was ploughing his cock so hard into me that I thought he might split me in two.
This was my ultimate fantasy and I was living it out right here in a hotel room on the outskirts of the city, with the two men who knew my body better than anyone.
They were very careful never to touch each other; that had never been part of the plan. They had no interest in each other — only me. I was to be shared. Fought over. And they did an excellent job.
They took turns filling my hole with their angry purple cocks. Hours passed with them stuffing my mouth, my pussy and my ass with their cocks, tongues and fingers, and my body was sore and bruised by the time they had finished with me.
The evening culminated in me being drowned in cum, Rob choosing to stand over my face as I lay on my back and swirled his balls with my tongue, wanking him off until he spurted his hot juices all over my tits. Josh opted to fill my ass with his cum, pulling out halfway through to spray my pussy and clit with the remaining drops. Each man watching as the other marked their territory. Proved their worth.
The room was a mess. The smell of sex and violence clung to the air and I lay on the floor broken and defeated. There was a knock at the door and I looked at both men, who smiled at each other. She was early. I'd have to do it all again. But this time I'd have some help…