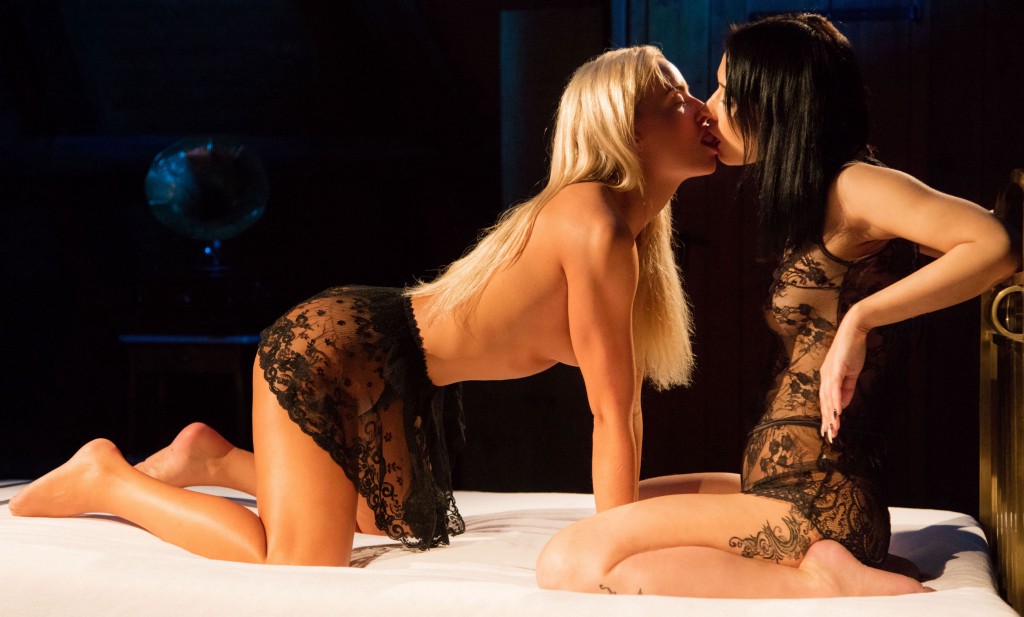 A touch of domination
Ciara had just spent two hours on the phone explaining to her fiery Irish mother why she needed to get out of town. She'd just found out that her husband had been cheating on her with his secretary in her private art studio on their home estate, and consequently burned the whole thing down with a match and a bottle of 151 rum.
Ciara was so busy with her art and running their joint tech company that she was totally blindsided. She felt naive and lost and just wanted to run away from everyone in her family. But Ma wasn't taking no for an answer and purchased her a ticket while they were talking. So she reluctantly agreed to fly to her parents' home in North Miami to clear her head and make some decisions about her fucked-up life. All she needed to do was print the ticket and pack.
"Shit!"
She realized she'd lost her computer and printer in the fire. She'd have to use Chas' office to print the plane ticket. She walked into the sleek chrome and leather space. Prototypes lined the shelves and several family pictures leaned on his desk showing the three of them in front of a shimmering Christmas tree. There was another with Zoe throwing her cap in the air at graduation, and front and center was a shot of the three of them climbing into the helicopter.
Tears stung Ciara's eyes. She'd loved her cozy little family life in their Vermont heaven.
How could he?
She tapped in the password and went straight to her email. She printed the ticket info and was getting up to leave the room when she turned and sat back down. She clicked on the Google Chrome bookmarks page. Nothing. Next, she checked the history page. It was mostly stuff about technology along with a few travel sites. She kept scrolling and searching.
Halfway down the list a site she didn't recognize showed up from late August.
That's when I was settling Zoe into Cambridge. Chas had been in Silicon Valley for his angel investors group.
The name grabbed her attention.
"What's this?" Ciara tapped the link. The login info was saved.
A screen came up with a live stream of a petite, raven-haired girl sitting on an ornate red chair. She was breathing heavily. A black leather corset with grommets and spikes pushed up her round naked breasts. Her cherry red nipples quivered with each breath. She wore silver spiked red heels and her ankles were tied and parted wide to the legs of the chair. The peach soft lips of her cleft were delicate and slightly pulled apart. Her eyes were covered with a velvet blindfold and her hands were tied to a rope that hung from a softly lit ceiling.
The woman on the throne slowly moved her hips in small circles as if she were making love to the leather seat. She groaned softly. "Oh, my goddess…I can't wait."
A sultry voice, throaty and rich, came from what must have been another room. "Why are you talking? Did I say you could talk?"
The girl shook her head no. Her glossy hair fell across her right breast.
"Now sit still and don't move until I say you move."
Ciara sat transfixed in the chair, fascinated by what she was seeing.
A tall woman with swingy blonde hair and thick, straight-cut bangs marched into the room. She wore a dark blue masquerade mask and shiny black thigh-high leather boots. Her lips were bright red to match her long tapered fingernails. She snapped a short black riding crop against her hand and then untied the smaller woman's blindfold.
She leaned down to lightly bite her nipples and pinch her breasts and said, "Don't move. Don't speak."
The smaller woman on the throne nodded and stopped swiveling her hips. She shivered in anticipation.
The tall woman put one foot on the chair with the pointed tip of her boot against Raven's clit, moving her foot up and down. She pulled her own lace panties to the side as she took the riding crop and slid the nubby leather handle into her own slick cleft. Slowly in and out, in and out, making herself gasp with pleasure.
"Is this what you want me to do to you? Is it? Look at me! Look!"
Raven nodded and wriggled. "Yes please."
"I said don't move! Don't speak!"
The blonde smacked her on the side of her butt and gave Raven's clit a hard little twist. Raven gasped and arched against the constraints.
The tall woman slid the riding crop between her legs with one hand as she rubbed herself with one long elegant finger. Her head tilted back as she became more aroused. Raven watched and couldn't help herself. She moved her hips in barely perceptible circles.
She moaned. "Please…"
The tall woman brought herself almost to orgasm before stopping abruptly to untie the velvet ropes from Raven's hands and lay her flat on the ground. She turned and knelt over Raven's face to circle her hips against her raspberry lips as she flicked the riding crop in light feathery brushes over Raven's pearly clit.
"Hurry, before master comes home," the blonde woman commanded.
Raven obeyed and began sucking greedily between the tall blonde's legs. "Oh Silver Pussy Cat…Pussy…" Her tongue darted in and out and her shiny mass of hair fanned out from her head. The tall woman tilted her head back in ecstasy as she leaned down to slide the riding crop into Raven's glistening cunt.
"Please, we have to stop. He'll be angry if we don't wait for him."
A door slammed off-camera, and a tall man walked into the room. He wore an expensive pinstripe Saville Row suit. His stylish black hair was smoothed to the sides of his head. Green eyes glittered above sharp cheekbones. He was impeccably dressed and darkly handsome. He strode to stand above the two women. Silver Pussy Cat was still on her knees straddling Raven's face. They both stopped moving.
"I told you to wait for me."
"Rafe! We tried to wait for you!"
Raven tried to be still, but was so near orgasm that she couldn't help herself. She held Rafe's eyes in her gaze and slowly tilted and pushed her hips so the crop in Silver Pussy Cat's hand slid all the way in. "Please…"
The man didn't say a word as he watched the blonde set Raven's chair upright. Both women were covered in a fine sheen of dewy sweat.
Then the screen went blank as the sound of a cracking whip popped through the speakers and a cartoon bubble live chat prompted another payment.
Ciara gasped as she realized how turned on she was from watching the two women on the screen. She unzipped her jeans and leaned back. Her fingers were cold as she slid back and forth between her wet cunt and clit. When the orgasm came quick and hard she felt relief from the stress of the past few days.
"Fuck him. Fuck him."
She was moving out and taking over his new startup. Clearly a woman's hand was needed at the helm.