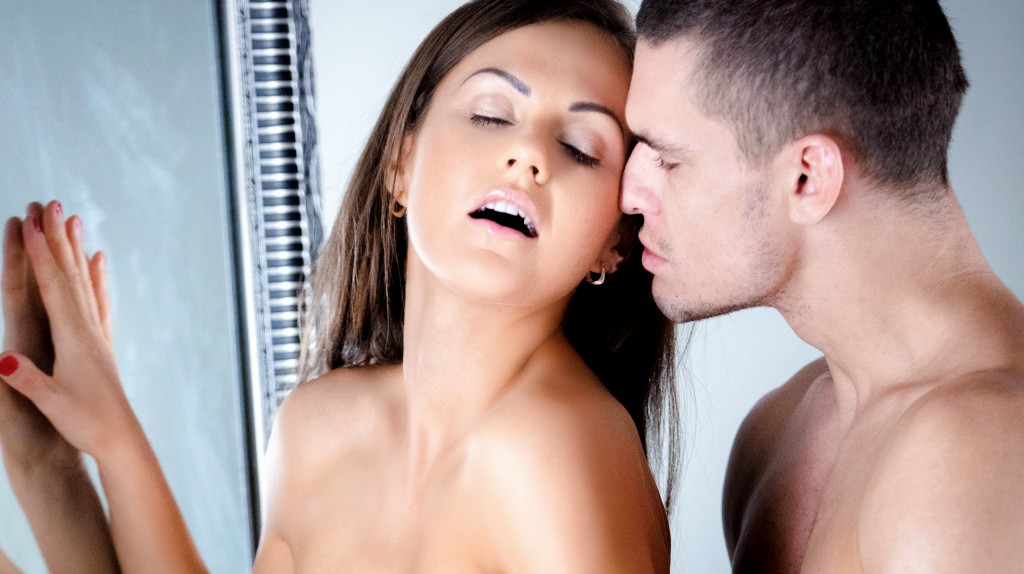 It had found a nice spot, in the corridor in this apartment in Paris. It had a wooden frame all around it, in warm earthy colors matching the decoration of the place. This spotted mirror reflected a kaleidoscopic view of reality, leaving enough details for the imagination to fill in.
They were crazily in love, enjoying a quick trip to this most romantic spot on earth. He had organized a surprise birthday trip, with the apartment being their quarters for the days in the city. It was full of intense moments, for they had not seen each other for a few weeks, which felt like an eternity. The apartment had plenty of spots for lovemaking. The bathroom had two large mirrors, the sofas plenty of cushions, the main bedroom a large hanging mirror on the wall, and the tiny space above the small circular staircase a handrail to hold on to.
But the spotted mirror knew its worth, and as she was leading him from the sofa into the bedroom, the sign was set. She looked at the mirror in the corridor and decided to stop. Her intention was clear to him on the spot. It was a narrow corridor, a place where you can hold on to both walls with your hands, grip them for balance. She very much enjoyed the long love making sessions with him. She had never met anyone who could go at it for as long as they did.
And a grip they needed. They had been doing it for a while and were looking to get back into the big bed in the bedroom. She was already extremely aroused, with her wetness to prove the point. He was ready for adventure, with his hardness as main exhibit. After holding the walls she bent slightly forward, presenting her beautiful round ass to him. He knew how to appreciate the sexual spikes that arose between them. He had never had a lover who could put up with him as she did. And her creativity and willingness to experiment in bed were things he really cherished.
She is too good to really be a bad girl, but bad enough to be really hot.
He was extremely attracted to her feminine shape and her curves. As she stopped he counteracted by caressing her back, by feeling her hips, by looking at her smile in that dented mirror. She could flash a kinky smile sometimes. She is too good to really be a bad girl, but bad enough to be really hot. Through the mirror she motioned her head to her ass, indicating to him what to do.
Inserting his shaft into her was like cutting butter that had been at room temperature for a while. He just glided all the way in, with her "Fuck yeah!" acknowledging receipt from the other end. The mirror was reflecting their shadows back to them. His darker skin on hers, her beautiful long hair covering her breasts. It was mounted low enough so that they could not see each other's faces, just their bodies.
The dance started, rocking back and forth, at the rhythm that was written into their cosmological constant. His hands on her hips. Her hands on the wall. She enjoyed doggy very much. She could feel him deep inside. She had just told him over coffee that she liked how their bodies were made for each other, with the right dimensions and proportions.
She bent a bit lower and placed one of her hands on top of his by her hip. He knew that the lower she went the deeper she felt him, which also meant that she was getting ready to take off. Her moans were also giving her away, and the expression on her face as reflected by the mirror was one of deep concentration. He kept the pace and moved his hands lower to hold her by her abs.
She had the need to be held, for when the orgasm came knocking her shaking was not something she could control. She knew he had read her signals well again, and that made her felt so comfortable and safe in his hands. As in a countdown she was checking all systems go.
Depth: checked.
Pace: checked.
Being held: checked.
Feelings for this guy: strong.
Nothing beats sex with someone you care for and whom you know cares about you. This was their secret sauce. She held on to the walls and felt the waves coming in. Her back arched as the stars blew in her mind. The primal moan came out of her. He held her strongly in his arms, he knew to stop the motions and just hold her.
The contractions of her vagina around his manhood were the cherry on top. He would be holding her as the tremors hit, and would be rewarded by her contractions. Sometimes she would keep on coming for several seconds. He placed his hand above her breasts, and brought her face next to his. Their lips found their way to each other, and they held this embrace as the mirror shook its head in wonder. For love is a beautiful thing.
Like what you read? Claps, highlights and comments tun us on! If you want more, we have two compilations of our stories available now on Amazon. Eros with our Erotica and Relationship logic with our musings on relationships. Or check out some more of our writing here: