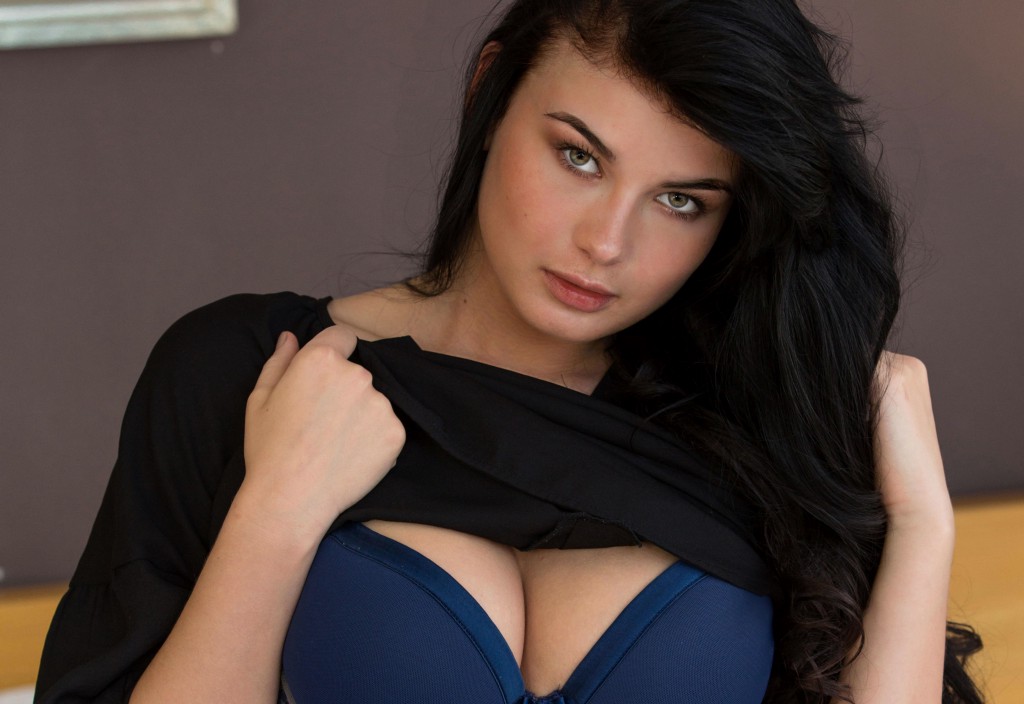 "Amy, I'm going to stretch out your tight fucking pussy," he whispered into my ear during the flight. We were flying into Ibiza for a vacation that he had planned for us earlier in the year.
"Jeff, I'm going to suck that fat fucking cock," I whispered back at him. I looked down and could see his dick straighten out a little bit more in his pants.
Jeff was cheating on his wife, and I was his girl on the side. I was determined to be his main girl. His lust for me raged out of control. His wife was one of those rail-thin former model types. What he wanted was a thick girl like me: big tits, big ass. I knew what kind of man he was. I knew I was the woman he wanted. I needed to seal the deal.
It was his idea to get each other horny throughout the flight. It would make the hotel sex that much better when we got back to the room. We had only started dating a few months ago, and the sexual chemistry between us was explosive.
We rode the elevator up to the room, and he kissed my neck while we were alone in the elevator. "I want to be inside of you," he whispered in my ear while he reached under my shirt and rubbed my nipple.
I fumbled with the key and opened up the door to our room. I didn't waste any time to even take in the luxurious view. We threw our bags on the ground. I pushed Jeff onto the bed and straddled him. He unconsciously started to hump me, wanting so badly to fuck me. He smiled and looked me up and down, aiming to tear me out of my loose and frumpy travel clothes.
I ripped his shirt open and stroked my fingers up and down his tight chest. I took off my top, and my large breasts heaved out of it. He leaned up and licked my nipples, burying his face in my bosom. I pulled his head in and kissed him.
He quickly pulled down his pants and felt up my ample ass with his hands, rubbing them with a fleshy hunger. He tugged out his cock and started stroking it while I kissed him.
I stood up and removed my jeans. I bent over to give him a full view of my big, luscious ass. Jeff jerked off while he watched me pull them down, marveling at my big, juicy ass.
"Like what you see, baby?" I asked him.
I crawled towards him, spread out on the bed and stuffed his fat dick into my mouth. I loved the way that I could barely fit it in, and had to widen my mouth to take him in. It was marvelously big. I had become accustomed to dicks of the five-inch variety, and he was nearly nine inches and thick. I'd never thought of myself as a size queen, but it was fucking hot to be taken by a man with a fat cock. There was something primal about being taken by a man with such a big dick.
I started stroking the head with my tight, wet mouth. I began pumping my hands in a circular motion up and down and matched the pace of my lips, bobbing up and down on his dick. His jawbone tightened as he ground his teeth and grunted in pleasure.
"Fuck, you can suck a cock like no one else," he growled.
I took my mouth off of his cock while I pumped my hand up and down his long cock and used my spit as lube. "You'll never find another girl that can suck a cock like me," I told him. "This is my dick," I reminded him.
"I need to fuck you," he told me.
He kissed me passionately. It was dirty; my mouth covered in slobber from sucking his cock. I didn't care, and neither did he. We were both surrendering to our passion, and neither of us was in full control of what would happen next.
He bent over my big ass and gripped it. He bit his lip while looking at my thick ass. I knew it drove him crazy. He gripped it maniacally, like his desire for my body outpaced any rational thought in his mind. I felt it as his cock stretched me out, and he entered me. He smacked my ass and started fucking me hard, not reasoning.
"Is that better than your wife's pussy?" I asked him. He didn't respond, so I asked him more aggressively. "Is this better than your wife's pussy? Fucking answer me!"
"Yes!" he screamed out as he buried his cock deep into me and smacked my ass. I smiled, knowing the way that I drove him crazy. He kept sliding his hands up and down my ass. I held myself up with my arms as my tits bounced in the air.
I started dripping on the bed, and he continued fucking me hard. He started sweating, and I could feel his sweat drip down onto my body.
"Give me that cock," I told him.
I pulled from him and turned around. I leaned in towards him and arched my back, so he could get a full view of that ass he lusted after. I started shaking and twerking my ass, knowing it would drive him crazy. I dove in and started sucking his cock, pumping ferociously and drooling all over it. His head tilted back in total lustful ecstasy.
I made eye contact with him. He couldn't even muster words out of his mouth and just nodded and grunted.
I got up and jerked him off while I went in for the kiss. "This is my cock," I told him as I pulled away and looked into his eyes.
"It's your cock," he said. I smiled and lay down on the bed, spreading my legs for him.
He gripped my fleshy thighs and slid his cock into me, looking down on my pussy so he could watch it consume his engorged cock.
He started fucking me hard. I loved to look at his torso and see all of his muscles ripple while he fucked me. He was so fit, and I loved to watch him fuck me. When he fucked me, it was like fucking no other man. He took me, made me his woman. I loved the way that felt. I rubbed my clit and looked at him while he fucked me.
"I love the way you fuck me," I told him. "Now let me fuck you." He leaned in and kissed me. "Lie down," I told him.
He lay down, and his cock stood at attention. I straddled him and descended on his fat cock and started to grind and bob up and down. My tits bounced and rippled. He looked at them in awe.
I moved my head down and kissed him.
"Do you like the way my pussy feels?" I asked him.
He ground his teeth and looked directly at me. "I love the way your pussy feels."
"Do you love me?" I asked him.
He hesitated for a moment, but I could see in his eyes that he couldn't hold back.
"I love you, Amy!" he cried out.
I could feel the hairs stand up throughout my body, and a warm wave flood me as he uttered those words. I started fucking Jeff harder. I felt waves of pleasure course through me as my muscles tightened and my body spasmed. As this occurred, I could feel him begin to cum too. Usually, he pulled out, but this time, he just surrendered to what he wanted, and he came inside of my tight, warm cunt.
As his cum dripped down my pussy and his cock, I kissed him aggressively. It was the first time he ever told me that he loved me, and I wanted to give him a kiss that equaled that level of passion.
"I love you, too," I told him, knowing full well that his relationship with his wife was ending there and then. He was mine.