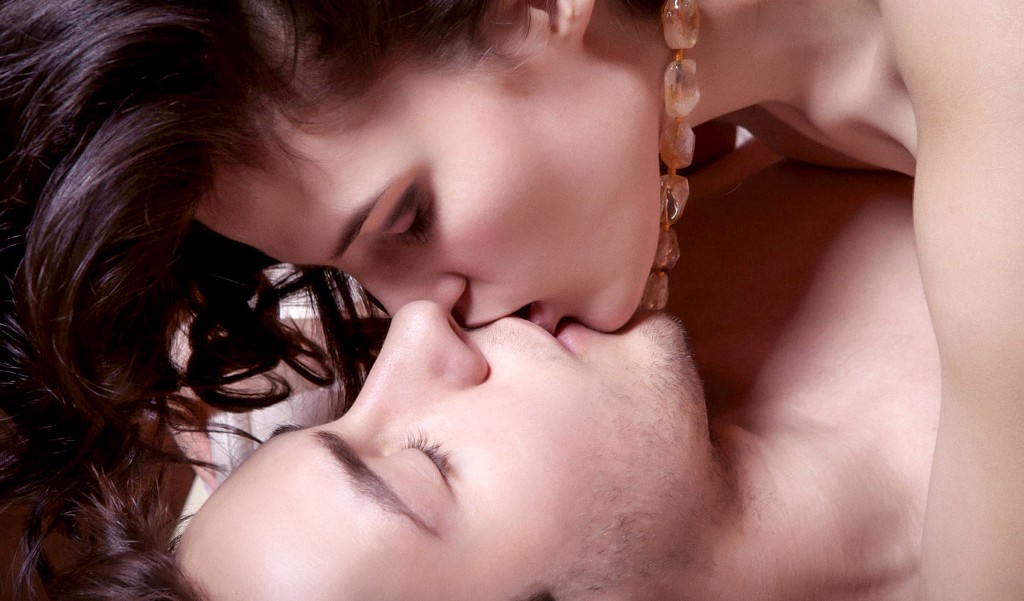 As they walked in the room he handed her an envelope. They were coming back from dinner at a posh place in the rooftop of one of the tallest buildings in London. She looked radiant in her little black dress and high heels. It was a celebration of sorts, and the night was still young.
He had flown in early in the afternoon and as soon as they had checked into the room they were fucking like bunnies. Going for dinner had been a necessary break to gather energy and fresh air for the encore session they were about to start. She looked in his mischievous eyes and asked:
"What's in the envelope?"
He explained that he had written a bunch of positions on a set of cards and she could use them to choose the next position in which she wanted to be shagged. He was always having these unorthodox ideas, and now she was curious. She opened it up and found a familiar set of positions written down:
Missionary on the sofa
Monkey in the bathroom sink
Doggy standing by the mirror
Flat on the belly
…
One card caught her attention. She held it in her hand and looked up at his dark chocolatey eyes:
"What is upside down spoons?"
He answered that he would be happy to show her, as a naughty smile flashed across his face. She loved that look in his eyes, and felt her inner works jump with emotion. It made her feel so wanted, and gave her goosebumps. He helped her off with her coat, and then her shoes.
He had actually helped dress her up before dinner. He liked doing that, and she knew it was a strange kink but she liked it. As she had been lying naked in bed he had gathered the clothes she had brought for the occasion. He had gotten her garter belt on first, then her black stockings. He had then wrapped her up in her short black dress, no bra. And had finished by pulling her panties up.
She liked it when he did that to her. It was a special feeling of being cared for, even if it meant that she had to help with the stockings and correct her dress as she was getting her make up done in the bathroom.
As they were walking to the restaurant she felt some of their mixed juices dripping from her. During dinner it was a constant reminder of their hard workout that afternoon.
They started kissing. Soft in the lips. Her hands busy unbuttoning his shirt. His hands pulling up her dress. She was enjoying the feeling of his warm touch on her. And his hurry to get his hands under her clothes to caress her bare skin. He pulled the zipper of her dress down and helped her out of it, as she opened his shirt and got her hands on his chest.
They also liked undressing each other. It felt as if they were unwrapping their presents. She put her hands up to help him get her out of her dress. As he pushed her dress above her boobs, she started caressing him with soft touches of her fingernails.
She fell back onto the bed as he started kissing her right nipple. She loved the way he circled its tip with his tongue, making it wet and slurping on it until it felt as if her whole boob was made out of stone. As he moved to her other breast she could also feel how he was getting rid of his shirt and trousers.
She liked to lie in bed and have him do things to her. She had told him before how she enjoyed giving up control to him. After he got her second nipple wet and hard he started cruising her body with his mouth. Discovering every inch of her, kiss by kiss. As he got to the bottom of her rib cage she felt how he was sucking harder on her. He was marking the path through her using hickeys instead of breadcrumbs.
She was still lying in bed with her hands up and her dress covering her face. In a way as if she were blindfolded, except that she could free herself at any time. She felt him going down past her belly button and proceeding to her panties.
Her panties were wet, as in extra wet. He removed them and started exploring her vulva with his mouth. He found a little concentrate of their juices at her entrance. It almost felt like candy. He got as much as he could on the tip of his tongue and moved up to kiss her. He had to move the dress above her head to place the sweet dessert he had found on her mouth. She giggled when she realized what it was. As he was freeing her from her dress she asked him:
"So what about that upside down spoons you wrote about?"
He winked at her and moved her onto her side, as if he was going to spoon her from behind. Except that he placed his head at her feet and his knees on her back. He was indeed upside down from her. He opened up one of her legs as she reached for his shaft. It only took a few strokes to have him ready to go in. She placed the tip at her entrance and he moved up her hips to place himself in position.
The visuals were fantastic. She was so wet that he slid all the way in at the first push. He was kissing her left leg and holding her by her waist. She liked seeing how his cock was moving in and out of her. He told her with a wicked smile:
" Remember how I told you I wanted to see how you masturbate? Well, now is the time. Show me how you touch yourself when we are not together and you are missing me!"
He got her hand on top of her clit and she started her little number, with two fingertips going up and down on top of it. He was moving slowly in and out, as she reached to his shaft to get some of their juices on her fingertips. Her fingers continued the dancing routine, except that the intimate atmosphere had now been replaced by the voyeurism of feeling his stare on her.
This felt so extremely hot to him. He could see in her face what she was experiencing. Every now and then she flashed a smile at him and looked in his eyes. She still had her stockings and garter belt on, and the view of her fantastic body from his vantage point was something out of this world. He could see in her expression how she was concentrating on her orgasm.
Her fingers were doing the final strokes and she knew she would be over the edge soon. The slow in and out dance was helping her build up. She opened her mouth to tell him:
"I am about to come…"
And with a few more caresses she arched her back and released the next batch of energy. He parked his cock all the way inside of her and could feel her shaking surrounding him. He was looking at her, as a spectator who has been given access to a very private show. A show built up of their love, of their want of each other, and from the build up of the days that they had not been together.
They agreed that these are the moments worth living for.
Like what you read? Claps, highlights and comments tun us on! If you want more, we have two compilations of our stories available now on Amazon. Eros with our Erotica and Relationship logic with our musings on relationships. Or check out some more of our writing here: