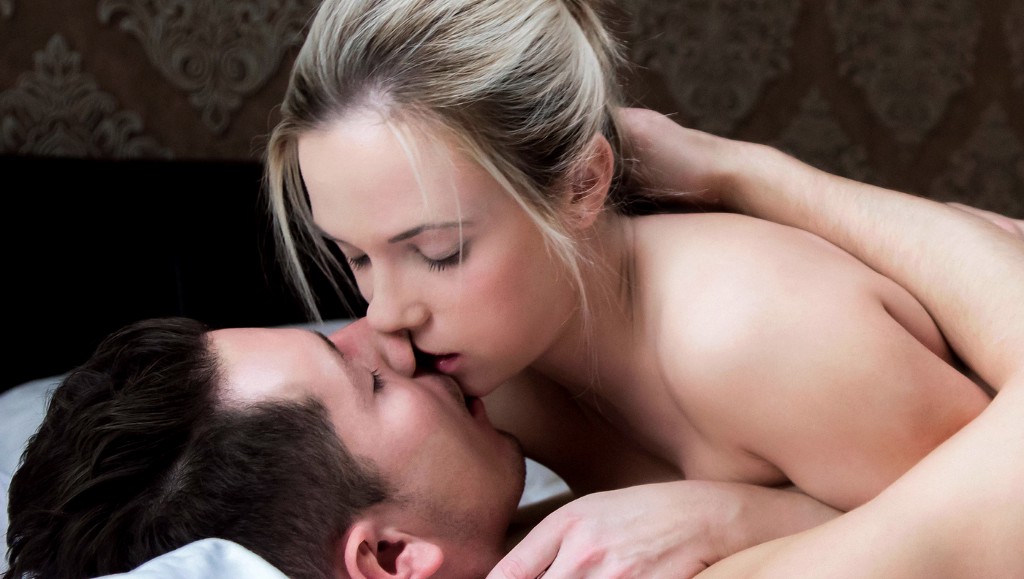 I wake up early in the morning, I feel her naked body next to me and can hear her peaceful breathing. She is lying on her side, her back to me. I know she needs to rest, last night got a little wild. We had not seen each other over the holidays and her hunger for me was latent.
Inspiration is calling. As quietly as possible I get out of bed and grab my laptop to start typing. She is my muse and every time we meet, her sweet loving makes me want to write about us. I write for her. I want to surprise her with a story when she wakes up. So I write an epic about how I visited every valley and every mountain that her beautiful body has to offer. I type how my wandering through her canyons led to a flooding, which led to earthquakes that left her grasping for air. About how we fell asleep in each other's arms, exhausted.
I save my draft and sneak back in bed. I feel her warmth as I spoon her lightly. I startled her with my cold feet but she is still sound asleep. I close my eyes and doze off in a dream. In my dream I am at a tropical beach of white sand that feels like silk to the skin. There is the fine breeze that I can feel in my hair. There is the sound of waves hitting the beach, and the sun is ready to rise.
Suddenly I feel her hand on my skin. Her fingers caress my chest. It takes me a while to realize that this sensation is not a dream. But I am still too deep in my sleep. My eyes are shut and my mouth closed and dry. My dreamy state continues with her touch merging deliciously with my dream.
I feel her hand discovering my naked body. She moves her head on top of my shoulder and starts a chain of little kisses on my neck. Her hand moves down and I can feel how my morning hard on surprises her as she reaches my manhood. She grabs it with her hand and starts stroking it, while her mouth finds its way to mine.
My brain is racing to make sense of the situation. I am still in a dreamy state, but by now she has woken up two of my senses. However my eyes are still wide shut and refuse to leave the sea shore scene. She moves her leg over me and straddles me. I can feel her hair caressing my shoulders and my face. My brain is still at the beach, but now it feels as if a storm is coming.
She playfully moves her hips to have my rod caress the length of her slit. My senses go into override as I feel her wetness. I raise my hands and start caressing her sides and her back. She moves her face down and starts kissing my features. She zeroes in on my ear, and the tip of her tongue is discovering all its grooves and making its way to the center. It makes me shiver as she reaches it but still, my eyes are closed.
Her vulva is now groping my shaft, looking to place my tip in her entrance. My brain is still trying to make sense of the situation, as my dream has me in a storm now. Her wet kisses reach my mouth again as she locks us in position and starts to drive me inside of her.
I reach out to kiss her passionately. I need to feel her lips. She is pecking on my mouth, at the same time that she is inserting my penis deeper and deeper into her with every stroke. Her mouth suddenly goes down for a long wet kiss at the same time as she pushes herself all the way down the length of my manhood. I feel how very wet she is. It is a hurricane by now, her wetness pouring down on me. Her hair softly tickling my skin. I manage to open one of my eyes and meet hers.
She moves up and starts rocking on me. I love it when she places her hands on my chests to get a better hold of me. I move my arms up to her waist and grab her firmly, as I open my legs and move myself into a position where I can help her with the circular motion that she has started. My eyes are now open and I can see the beauty of her morning face on top of me. Her eyes are focused on mine as her mischievous smile is shining.
I grab her hips and start pushing her on me harder. I can feel from her breathing and her moaning that something is building up. She lies back down on me and places her beautiful breasts on top of my chest as she gives me another kiss. After a few instances she moves her mouth to the side. She cannot kiss me anymore because she is concentrating her energy on reaching that shining light she is chasing now.
I can see it in the way she closes her eyes. I can hear it in her agitated breathing. I can feel it as her legs are tensing up. I keep a strong hold on her waist as I feel how she hands the control of her movements to me. Suddenly the light is there. Her tremors on me mark that she has gotten to the spot, and her breathing turns into the helpless giggle that is her post-orgasm hallmark.
The sun has finally risen. I move my hands to hold her beautiful orgasmed-out face above mine and tell her good morning. I tell her that I wrote a story for her just before. She answers with a glowing smile that she will read it as soon as she can move, but that for now she just wants to lie here on top of me. I can feel the postcoital contractions of her vagina on me, and all I can do is give her a kiss of agreement. For there will be enough time for reading later. As of right now, we still have some unfinished business to focus on…
Like what you read? Claps, highlights and comments tun us on! If you want more, we have two compilations of our stories available now on Amazon. Eros with our Erotica and Relationship logic with our musings on relationships. Or check out some more of our writing here: