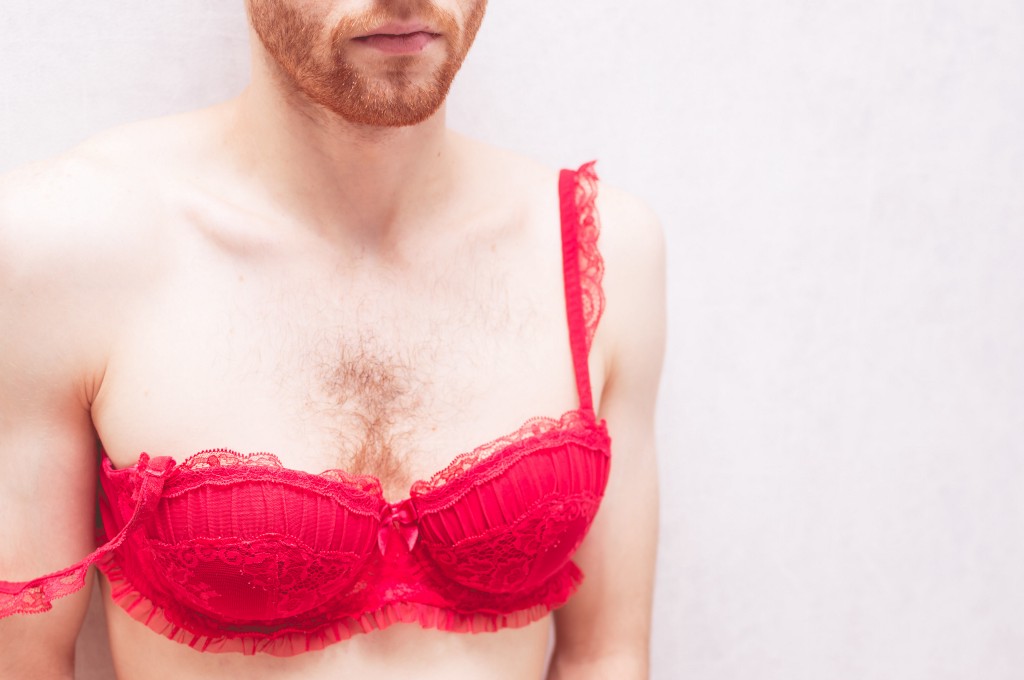 I have seen my wife get fucked by real muscular, well-hung studs and it has been pretty awesome. The thing about cuckolding is that you witness how every different lover brings out something different and new in your partner. You hear her scream louder than she usually does. You see her move her body in new ways. And you witness her coming stronger, longer and more deeply.
But I had never seen my wife with more than one person. I don't think I'd like to watch her get gangbanged, or even taken by two guys. What I really wanted to watch was Christina with a couple. And last month I got my wish.
There was a couple in New Mexico who had read about Christina in my stories and somehow managed to find our contact information. They sent us some flattering emails and announced their intentions. They were both in love with Christina, they said. Or the idea of her. They loved reading about her slutty adventures. And after I sent them a real photo of my darling wife, they were smitten. They sent us a photo and I was pretty smitten too. Melissa was dirty blonde with big natural breasts. And Thomas, her husband, was a contractor type — he even had a tool belt on in his photo, and nice big biceps from pounding nails. I wanted to see him pound my wife with that nine-inch cock they claimed he had.
"We're coming to LA this weekend," they wrote me. "Can we get together?"
I asked Christina.
"Alright," she said. "I'll have a menage with those two. But I want you to wear a bra and panties while you watch. And you're not allowed to masturbate during the action."
"Deal," I said.
Christina had never demanded this before, but we both knew it was kind of a trope in the cuck world, to add to the husband's humiliation by feminizing him as his wife gets fucked. I was into it. I'm always into exploring new ways to get humiliated by my wife. My brain is wired differently, I guess. The more Christine humiliates me, the more pleasure I feel. And my darling wife knows that. Hence, she came home with a bra and panties from Victoria's Secret, a nice red lacy set, and she showed me how to put it on.
"You look hot," she laughed.
I looked in the mirror. I didn't look hot. I looked ridiculous. But I felt so excited because I knew the ridiculous bra and panties were my ticket to the greatest show on earth, watching my wife get fucked by a couple.
We met Melissa and Thomas at an incredibly expensive Italian restaurant in Santa Monica. It was a little awkward at first. But we had some martinis and they started talking about their favorite Christina stories and soon we were all laughing and having a great time. After dessert we were talking about a story I wrote where Christina had a date with a famous football player, but she doesn't end up fucking him.
"Well, Phil," Christina said. "You know I support your writing. And I don't mean this as a criticism. But really, who wants to read a story about not fucking a famous football player?"
They laughed. Thomas explained. "No, it makes you seem, you know…very selective, and that makes you sexier. You don't just fuck anything for any reason. It makes it seem like you do things only for a higher purpose."
"Well, alright," she agreed. "As long as it makes me seem sexy."
"How could you not seem sexy?" said Melissa. "You're like the sexiest woman that ever lived."
Oh, she was laying it on a bit thick, that Melissa. But it was really doing the trick. My wife was loving every minute of it.
"Surely not the sexiest woman that ever lived," she demurred.
"Sexier than Cleopatra," said Thomas, and he put his hand on her hand, and started stroking it. He was sitting across from her next to Melissa. And I was sitting next to Christina.
"Would you like to swap places?" I offered Thomas.
"Sure," he said.
He sat down next to her, and I could see Christina getting aroused. She turned to him and started kissing him on the lips.
"Oh my God," sighed Melissa, watching her husband kissing Christina. "I think I'm gonna cum right here."
It was pretty electrifying. Thomas had read about this crazy woman for so long and was finally kissing her. It was like watching his wildest sexual fantasy come to life before our eyes. I felt like we were in some kind of hologram, where Thomas's sex dream was somehow made three dimensional by that kiss.
The waiter came over and spoiled the moment. "Would you guys like anything else?"
"Just the check," said Christina quickly. She wanted to fuck this guy, fast. I could tell. So I messed with her.
"Um, actually, what kind of after dinner drinks do you have?" I said.
"I'll bring the menu right over," the waiter said.
"Phil, stop fucking with me," said Christina. "You know what I want."
"I think an after dinner drink would be nice, don't you guys?" I said, turning to Melissa and Thomas.
We ordered some brandy.
"And now, Christina," I said. "Maybe you want to switch places with me?"
"With you?"
Christina looked at me, puzzled. Then lit up.
"Oh!" she said. "Sure."
She looked over at Melissa. I really haven't spent much time letting you know how hot Melissa was. She was dressed really chic with a bunch of Santa Fe turquoise on. She looked like an Aztec slut that just emerged from a pyramid after getting fucked by the chief but somehow she happened to be white.
Christina took my seat next to Melissa. I sat next to Thomas. Melissa looked at her.
"OMG," she said. "I can't believe this is really happening."
"What's really happening?" said Christina, playfully.
"You're sitting next to me," she said. "I'm shaking. I've thought about this moment you don't know how many times."
"I hope it's everything you dreamt of," said Christina, and then she planted her luscious lips on Melissa's and started kissing her exactly as deeply as she had just kissed her husband.
I looked over at Thomas.
"Don't touch me, Phil," he warned. "I know how much bisexual shit you've thrown in those stories. And that's fine. But I'm not that guy. Don't even scoot near to me. Stay on your side over there. My wife may be making out with your wife but I'm –"
"I think we should all fuck Phil," my wife announced suddenly, pulling away from Melissa's kiss. She was looking dizzy and dazed next to Christina, like her soul had just come out of her in that kiss.
"All fuck Phil?" said Thomas. "No way."
"Yes," she said. "After we make him watch us, and prevent him from masturbating while watching in his bra and panties… I think you brought them, didn't you Phil?"
"Oh yeah."
"So after we all have sex, we can take turns pegging Phil. I'll go first. And then you Melissa. And then you, Thomas. You can use the strap on, or you can use your John Thomas."
"I don't think so," he said. He looked nervous. "I'm not — "
"Oh, we all know what you're not," said Christina, in a mocking tone. "You're not this and you're not that. But what are you, Thomas? You going to show me what you are?"
"You better believe I am," he said.
"Good," said my wife. "I'm glad we're agreed then. Phil can accompany us back to the hotel room. He deserves it, after all."
"Yes, I deserve it," I said.
"I mean, he's obviously done a great job with these stories. And you wouldn't be here if it wasn't for him. But I do, I have to say, think the whole thing is somewhat of a violation of my privacy, don't you agree?"
Melissa looked at her.
"You mean the stories?" she asked.
"Yes. Phil never should have written them. We don't need the money. He should be spending his time doing something more constructive. And I come off in the stories as a kind of crazed whore. But I am not that, am I?"
They looked at her in silence.
She laughed.
"Alright, I'm somewhat of a crazed whore," she said. "But I don't think that's anybody's business but my own. So that's why I think Phil should be punished, by being forced to watch in his panties and bra, not being able to masturbate during the activities. And finally, us all fucking him in the ass. Thomas, with that big nine-inch cock, I would really love to watch you punish him in the ass."
"But," protested Melissa. "I thought he liked being fucked in the ass?"
"He does," said Christina.
"So how is it a punishment?" she asked.
"He likes being punished," said Christina. "So what do you call a punishment that you actually like?"
"A reward?"
"Precisely," said Christina. "I think my darling hubby deserves a special reward. For these wonderful fantasy stories about this crazed whore, who is not me, I assure you. I am quite sane. And that reward should be, undoubtedly, a real ass ripping."
Here here, we all said, raising our glasses, which the waiter had just filled with more brandy.
"To Phil's reward!"
And now, for the moment I'd been waiting for.
Finally, at last, I'm going see my wife in bed with Melissa and Thomas. For the first time ever, she was going to cuckold me with two, not one.
But before I get on with that, a little house cleaning. It is true that my wife is not really the woman I write about in the stories. Her name is not Christina, first of all. And she is by no means a whore. She is a hard working business professional. But every once in a while, we like to let off a little steam. And my wife chooses to let off steam in this particular way. But more than just sexual, the letting off of steam is also an escape from our mundane reality. It really is, I have to stress, quite mystical.
So if you are going to picture us there in the Starwood Santa Monica, me in the corner in my bra and panties, with a padlock on my wrists to prevent me from jerking off, and watching this primal scene, let's make it really primal, shall we? I mean, this is like something really out of time. It might as well be taking place in a primitive cave. Can you imagine steam and smoke rising from the room?
But ours is not absurd smoke.
Ours is the real smoke of the magical. Because to me, that's what it was, to see them undressing my wife as she stood at the foot of the bed. They were covering her with kisses, these acolytes. They were this goddess's real devotees. They had been worshipping her for so long in their minds, now when they were in her presence they were absolutely devout and sacred as they touched her. Of course, I never revealed to them that Christina was a channel for the Goddess of love herself, Aphrodite. But somehow they did seem to know, or sense that she was divine, my Christina.
By the time they had gotten her out of all her clothes and her bra and her panties, and had kissed her back and her front and her toes back up to her head, my wife had fully assumed the Aphrodite face. She was looking at them with that plaintive, not-Christina, soft, Goddess look of pure ecstasy, and the two of them were murmuring and moaning with delight as they caressed her.
I could see Ares, the God of War, in Thomas, as he kissed my wife. And I could see Adonis, the beautiful youth, in Melissa, so fair, now naked herself, looking like some kind of teenager. I'm sure Melissa was well into her thirties, and well kept, yes. But this ritual had restored her youth in some magical way. Her breasts were suddenly firm, and her buttocks lifted like a teenage girl's. She looked over at me in my bra and panties, and I didn't see the sweet female face of Melissa. I saw the sweet male face of Adonis.
They lay Christina back on the sheets then, and got on either side of her. They caressed her and the kissed her and they cried in delirious delight.
"Hit it!" my wife said, as Melissa brought her to her first orgasm, with her hand on my wife's clit. Women know how to rub each other's clit. Melissa lay back and Christina started rubbing on her clit. And soon Melissa was saying, "Hit it!" and she was coming too and they were laughing. While Christina was attending to his wife, Thomas, or Ares, came behind her and kissed her back and buttocks, and finally started eating her ass. Christina purred with delight.
Soon Christina was on her belly and both Melissa and Thomas were eating her asshole and then kissing each other with her taste on their tongues. They looked over at me, both of them. They looked possessed in the low light of the dimmed hotel fixtures. They looked otherworldly. I'm sure I looked otherworldly in that glow, too, in my bra and my panties, and my shackled hands. How I longed to be able to stimulate my hard cock. But I could not. Even rubbing my wrists against it was strictly forbidden, my mistress had informed me. I could only wriggle and squirm as I watched them licking my wife's lovely ass.
Soon it was time to fuck Aphrodite, the acolytes seemed to know. They started in a demented chant, of something like, "Oh, oh my god, oh, oh my god," over and over again, in a crescendoing rhythm, as they got ready to begin. Thomas lay down on the bed. Melissa got behind Christina as Christina started fucking him cowgirl style. Christina was facing me directly. Melissa was apparently on her husband's face, and her hands were around my wife's, as she kissed her neck and moaned with delight. My wife looked me straight in the eyes. She was really proud of me, I could tell. I had created this wonderful opportunity for her to finally have acolytes, sacred servants. This is what Aphrodite had needed. And of course the only way Aphrodite was going to get sacred servants was through my sacred texts. She was secretly glad that I had written the stories. They had finally allowed her to be served the way she deserved and longed to be served, as a holy presence. A true Goddess.
Next she was on all fours, again piercing me hard with her Aphrodite eyes, as the bull mounted her from behind. When I looked up, he was Ares, the bull. His head was gigantic. So was his cock as it entered my wife's pussy. Melissa kneeled next to that ass and pulled the ass cheeks apart as the bull tore into her from behind.
"Hit it!" they all cried, and the bull came in her.
"Mmmm," cried his wife, as she went down to my wife's pussy and licked out a mouthful of come. Then my wife came down there and kissed her, taking in her mouth the load of cum that had shot from the bull. She looked at me. She came over to me. She stood over me in my bra and panties. And she kissed me deep on the lips. She pushed the bull's come into my mouth. It tasted bitter and good.
"Don't swallow it," Aphrodite commanded. Behind her Melissa was waiting. She came up to me, and kissed me. I pushed the load of cum back into Melissa's mouth. And then, strangely, as though this had all been planned, my wife lay down on the bed, spread her legs, and Melissa brought her mouth back to my wife's pussy, and spit the cum back into her pussy.
It was almost…agricultural. There was some message being sent about the sacred seed, or the origin of life. The birth of lust and love. It was extraordinary. They lay there moaning, dazed with delight.
Finally my wife got up, went over to her bag in the corner, and put on the strap on dick. She came over to me, took some of the cum from Thomas that was still in her pussy, and put it on the end of the dildo to lubricate it. She pulled my panties down a little, as I lay on my back and lifted my legs up so she could find my ass with the strap on. She looked at me so longingly, that Aphrodite look, as she pressed into me. She fucked me so good I started weeping.
"That's right baby," she said. "That's right. Take it in the ass baby."
I showed my wife my shackled wrists. She shook her head no, she was not going to unlock me. She didn't need to. Soon Melissa had come over and was jerking my dick as she fucked me. I shot a huge ten spurt ejaculation all over the two women. Then my wife handed another strap on from the bag to Melissa, the brown strap on. Melissa turned me over on all fours. She fucked me from behind, as my Aphrodite wife kissed my cheeks lovingly and stroked my hair and finally my cock. I shot another ten spurt ejaculation, this time directly onto the floor. I lay there exhausted. My wife lay on the floor on one side. Melissa lay on the floor on the other side. They were stroking my back.
Then I felt it.
Thomas' dick went hard into my ass. He was so large. I didn't care.
"I thought you weren't gay!" I said through my grimaces of pain and pleasure.
"I do what the goddess commands," was all he said. He sounded almost like a robot. I looked at my wife. Was she somehow controlling this big stud's mind? Was she fucking me in the ass through him?
He pulled out suddenly and came all over my ass. His wife was quickly on the cum. She licked it off my butt. Then she went to the goddess and kissed her. Christina came over to me, and kissed me. Again, Thomas's come filled my mouth. Melissa came and kissed me. I pushed the bittersweet mayo into her mouth. Aphrodite, my wife, lay down on the bed. Melissa went down to her pussy, and spit the come inside her pussy.
Agricultural, I thought again. Like some kind of secret, bizarre fertility ritual that had been emblazoned on the collective unconscious of mankind and somehow emerged once again through our depravity.
"Come on, my darling," Christina said to me then. "Melissa will unlock your hands. Come over here and eat my pussy."
I did as she commanded. I ate her come-filled pussy as the two of them, Melissa and Thomas, started embracing next to us. It was like same room sex. There was no point in me fucking my wife now, of course. Her pussy was so wet she wouldn't have felt a thing. But Thomas somehow managed his third erection and fucked his wife silly on the bed, as I ate my wife. As they rose up toward climax they reached over, Christina and Melissa, in a touching sign of feminine solidarity, and grabbed each other's hand tightly. I heard them saying the phrase in perfect unison.
"Hit it, hit it, hit it, yeah!"
Then we all four came together in an otherworldly shout that sounded like it came from another dimension. A dimension of pure pleasure.
"Yeaaaaaahhhhhhhhh!"
I came all over the panties that were still halfway down my thighs. Then I collapsed on the bed and fell into a deep, contented sleep.
See Colt Stevens full-length oeuvre here.
Free Colt Stevens epub here