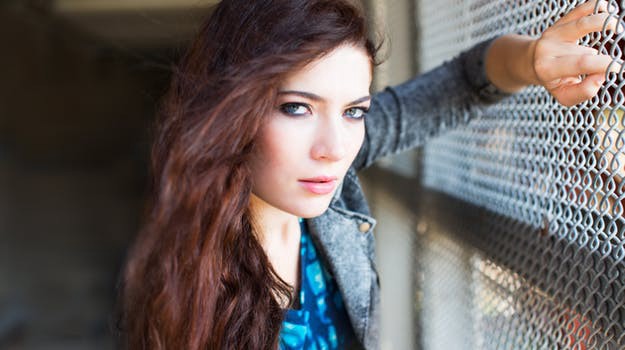 A generally true story inspired by Shia Woods's series, Please, Ms Callahan.
The certification exam is a killer, my colleagues all tell me. Nothing whatever like the little pop up quizzes at the end of each online study module. Those are easy to ace and I've been scoring perfect 10's, but evidently they're just designed to create a false sense of security. If my colleagues who've already taken the exam and passed (or didn't) are to be believed, the real final — a two-hour ordeal composed of endless multiple choice questions — is treacherous territory to navigate. Score less than 70 percent and you get to repeat it, for a hefty fee.
Hey, I tell myself, you can either a) let that give you the shits, b) trust your gut you got this or c) keep your head down and cram your butt off. I opt for c with a side of b. Which means no distractions, including sex, even with myself. Frankly, I'd been too drained by the time I hit the pillow each night to summon any sort of erotic energy for self-pleasuring. My optic nerves had sucked up all the blue light they could stand from studying online, so drifting off to sweet bedtime story porn wasn't an option. Remembering to breathe was helping, though at times even that went by the wayside. Only my fuckbuddy, the Big Daddycat, had another strategy to get me through.
Sunday afternoon, about two weeks before Exam Day. His house. I'm hunkered on the loveseat, head buried in my laptop, only looking up to dig for the information I'm seeking from the pile of notebooks and legal pads next to me, forehead knotted. He's relaxing in the big armchair opposite, those long muscular legs casually flung over one of the arms. I sense him watching me rather than the tv that's always on and look up to see his copulatory squint. The moment I reflexively smile back, he reaches into his shorts, whips out his big beautiful cock and shakes it playfully at me, simultaneously doing cobra flicks with his tongue. The tongue flicking and cock rattling make him into one hell of a sexy serpent, and equally mesmerizing. Yeah, pierce me baby, pierce me. Now I'm grinning. This is getting good but fuck, I gotta stay focused. I glance at the computer screen though it's becoming a bit, um… hard… to concentrate.
"Tell me what you want!" He can't be serious when I'm immersed like this; or can he? From some dusty corner of my brain, he's pushing my libido into gear. I'm supposed to be concentrating here, remember? Shit, I'm relenting. Okay, I'll play, but for just a minute.
"I want you to fuck me from the back, pulverize my pussy and make my clit quiver when you slap it hard with your balls."
"Good," he replies, like an instructor egging on a gifted but reluctant student. "You've been studying so hard and you've been listening to too many people and their problems with the fucking exam so your head has been out to here." He separates his hands wide and I sigh in recognition. OMG he's right. I had become so stressed and mental that mind and body were radically out of sync. And that does not make for a passing grade, in my case anyway.
"You've been needing to come back down into yourself," Big Daddycat says. Back into my primal, sensual, Scorpio essence. My happy place where sexuality balances out knowledge and confidence. BDC intuitively knows I have to be settled there to be fully functional. But he's far from satisfied that I get the message.
"Put down the computer, girl," he orders. I look at him and blink, still caught between the virtual, mental and physical planes. "Now!" Obediantly, like a proper submissive, I close the lid and set the PC on top of the notebooks.
He springs off the chair and kneels in front of me. In seconds he's got my shorts and panties down and off. Now his broad handsome face is buried in my pussy, tongue swirling and teasing. His strong hands push my thighs over my head while mine are grabbing his sensuously soft, sandy hair that's edged in silver. He removes his hands only to open my shaved pussy lips wider so my engorged clit pops out, then clamps his mouth over it.
Now I'm moaning my command, "Finger me hard, Big Daddycat!" He rivets his blue-green eyed gaze on me, my breath catches and it's like an electric jolt zapping through my synapses.
"Get in the bedroom."
I fling myself down on his king bed and flip my legs up, pussy turned skyward. He plunges one then two powerful fingers into my slit and begins to pump my G-spot relentlessly, while giving me a lust-filled side eye and a lip curl that are almost enough to make me cum by themselves.
"Who owns your pussy, bitch?"
"You do, Big Daddycat!" I'm screaming and cumming hard, sending a stream of my sweet juices onto his face. A short pause, then I cum again. And again.
We switch places so I can be his cockslut. I spit on his erection and suck it hard and slow, making him moan and fling his arms back. My tongue slithers around the head and back and forth over the slit as his delectable hot pre-cum drips into my mouth. Now my gray-blue eyes gaze up at him as I lick along the shaft and over his balls, cradling them in one hand while jerking his eight inches of solid manhood with the other. Soon he's cumming full force, almost making me gag as his hot jizz gushes down my throat. I happily swallow all of it and lick the last of it from my lips.
"Are you pleased, you slut bitch?" he asks, as I become aware of the room again. "Feel better?"
"For sure, baby. And yes, I do feel better." Actually, not just better. More like orgasmically realigned.
"You're gonna pass that test no problem now, you little whore, right?"
"Right."
After that day, the remaining few weeks of studying breezed by. My mood was relaxed and my confidence level soared. The exam still turned out to be a toughy but between cramming for it and that ecstatic cramming my dear fuckbuddy gave my pussy, I passed.