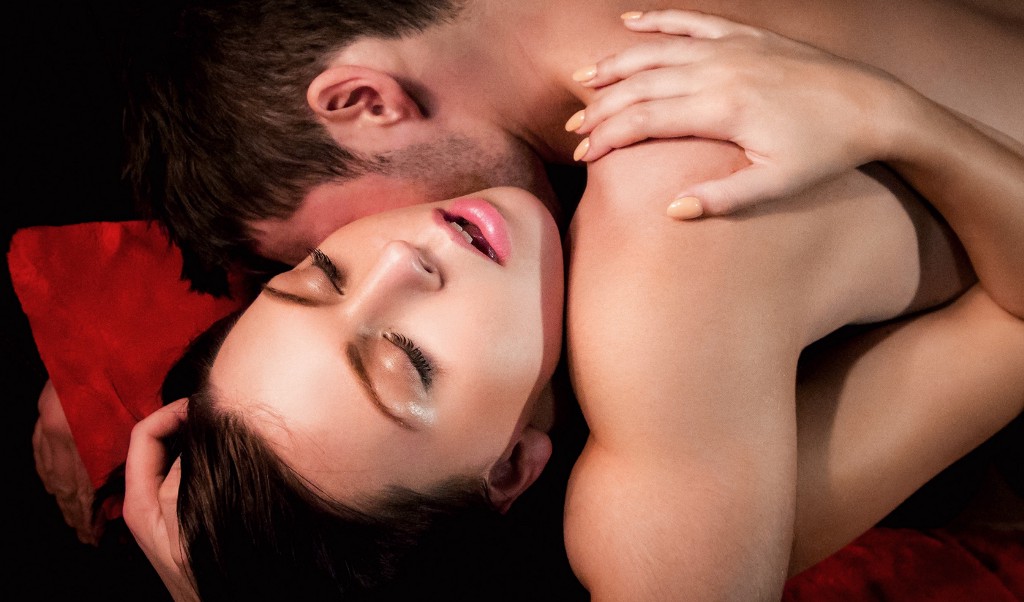 Wade isn't handsome in that "classically handsome" kind of way, but his abilities in the bedroom make him undeniably sexy. Here in the commune everyone has a job. Wade's job is pleasure, and he is very, very good at it.
I've always looked forward to when I would be in his rotation, and I've always hoped the council would grant me his schedule. There are a few here who have pleasure as their job, men and women; and both men and women are tasked with pleasuring both men and women. Like I said, it's their job.
Here in the Many Hands Co-Op, we believe people are not designed for any one person to meet all our needs. We're not polygamists, there aren't multiple husbands and sister-wives, we just believe it's unrealistic to expect your husband or wife to meet every single one of your needs. Not that you love them any less, but maybe they can't (or don't want to) provide for you in a particular way, then there's someone in the commune whose job it is to help out. For example: I'm a bisexual female married to a heterosexual man. Just because I've fallen in love and married a man doesn't make me less bisexual. I'm still attracted to women and want to experience being pleasured by them — that's why we use Amalie's services. Both my husband and I have had appointments with Amalie before, she's wonderful and quite good at her job. Since my husband has been injured things have changed for us and I still want to be pleasured by a man, so I approached the council for permission. That's where Wade comes in.
Pleasure-givers don't just have sex; pleasure comes in all forms and their job is to please their client in whatever way the client desires. Sex, companionship, intimacy, friendship, it's all in their job description. I've seen Wade walking around our compound and have spoken to him many times. He's sweet, smart, and has an ease about him that fascinates me. I'm charmed by the way he can talk about absolutely anything, and make you feel like he's totally interested in what you have to say. There's a genuine kindness in his eyes when he smiles, and his touch has been the topic of many a conversation around the compound. Being touched by a pleasure-giver is strictly forbidden, except if you're the spouse or a client. I've noticed his hands before, the way he caresses a client's shoulder or touches the small of their back, they're very strong but I can tell also very tender. Nice, but I didn't want Wade for friendship. I wanted him for fucking.
Knock, knock, knock.
Three quick short raps on the door startled me out of my musings. For obvious reasons, appointed pleasure is always given and received in the designated cabins. I had been sitting on the bed fidgeting with the hem of my wrap when he knocked.
"Mari? It's Wade. I'm here for our appointment."
I walk to the door and open it. Wade stands before me smiling in his robe. He fills the doorway as he leans in and takes my hand.
"It's about time I got you on my rotation. I was hoping you'd put in a request soon. You can't imagine my delight when I got my schedule this morning."
"I, uh, I've been looking forward to it for a while now."
I squeeze his hand and walk back to the bed. I hear Wade close the door and move behind me.
"Are you alright with this? Mari? It's ok if you don't want to. There will be no judgment from me, and no judgment from the council."
Wade's voice is soft in my ear as he slides my hair aside, exposing my neck and leaving a tingling trail where his fingers touch my skin. The feather-like touch of his other hand on my elbow and the warmth of his breath pulls my nipples into points under my wrap. It's fastened behind my neck, and I know he could disrobe me instantly with a flick of his trained fingers.
"No. I mean, yes. I'm ok. I'm not worried about judgment. It's just, I mean, you're so good at your job, at least that's what I hear, and I, well, what if you don't enjoy yourself with me?"
Wade laughs and puts his arms around me, holding me from behind as his chest rocks with his laughter.
"Oh geez, Mari, is that it?" He turns me around, still holding me against his chest, and looks at me. His erection is already pushing into my stomach. "Not everyone is a pleasure-giver by trade or training, but I know I will definitely enjoy myself with you. Now, come, sit."
He releases me from his embrace and takes my hand, turning me around. He slips his robe off and tosses it onto the chair next to the bed. The erection I felt pressing into my belly is standing at full attention.
"See," he says stroking his dick. "I told you I was looking forward to this."
I smile up at him. "And like that I'm reassured."
"Here," Wade reaches behind my neck. "Allow me."
His hand is no sooner behind my head when my wrap falls to the floor.
"Damn. You are good. I didn't even feel you work the clasp."
Wade smiles at me, still stroking his erection. "That's not the only thing I'm good at."
"I'm counting on it." Reaching out to caress his dick I sit on the edge of the bed. "May I?"
I take his dick in my mouth. Swirling my tongue around the tip as he buries his hands in my hair and pulls my head harder to him.
"Fuck, yes."
His hips move into me as his hands expertly hold my head. Firmly so I know what he wants, but not aggressive. Letting me lead the way and enjoying it fully. I suck harder, stroking with my hands and cupping his balls, massaging them with the rhythm of my sucking. His dick swells and he pulls my head back. His erection now throbbing and purple.
"Damn Mari. You may be in the wrong profession."
His eyes sparkle as he pushes me gently down on the bed. He lays me out carefully. Stretching out a leg and caressing the length of it. First tracing a line down the outside, then delicately up the inside of my leg before doing the same with the other. He's moved himself so he's between my legs and gently takes my hands. Putting them over my head he lies down on top of me and pushes his cock into my hip as he grinds into me.
"Your call," his voice is husky as he kisses my neck. "How do you want me to take you?"
"Like this. Your weight on me pushing me into the mattress. Fuck me slow and then flip me over and fuck the shit out of me."
Wade looks at me and sucks on one of two of his fingers, then reaches down between my legs and pushes them into me. I gasp at the sensation. He moves his fingers in and out as his thumb rests on my clit.
"That's nice, but I want your cock. Put your dick in me. I can get finger fucked by Amalie."
"Just checking, love. I'm still learning you. Besides, it's all fun and games until someone tears a vagina."
I feel the side of his hand pushing against my pussy, already wet with desire, and the hot tip of his dick. Reaching for him with my pussy, I thrust my hips up to him trying to get his dick in me.
"Easy doll. We've got all night."
Wade looks up from kissing my neck and licks his lips. Bending down to kiss me, his mouth covers mine as he slides his dick into me.