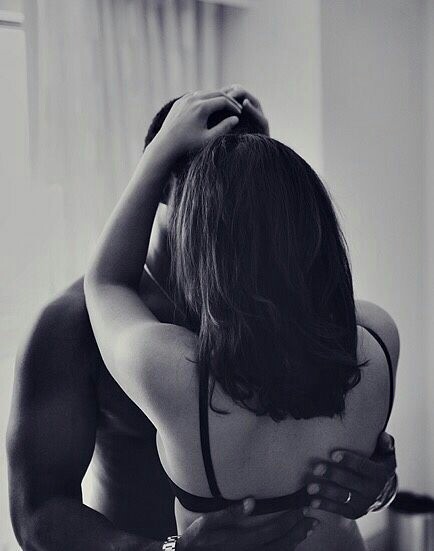 My name is Bob. I'm in my mid-forties with hair already starting to grow bald, and I've got a paunch midriff, too. I work as an executive for a food packaging company, I have my own home, and I'm happily married to my second wife of ten years, Stella. I am also a cuckold, and I enjoy being one. If there was a photo in the dictionary that introduces that word, my face would probably be emblazoned beside it. I know I'm not the world's only cuckold, neither will I be its last, but that's me.
My former wife, Monica, couldn't agree with my lifestyle, and I guess that accounts for why we got divorced. My second wife however is so well into it, and takes so much pleasure deriding me in front of her boyfriend.
Tee, my wife's boyfriend, is a hunk of a man. He's got the body of an NBA player and a ten-inch cock like that of a porn star. My wife and I stumbled upon him on some interracial online dating site a couple of weeks ago. We had dinner with him one night, and I found him to be a reasonable gentleman. That same night, he'd had my wife in the backseat while I sat in the front. Even I too had gasped at the sight of his cock – it was huge, I tell you. Unlike any I'd ever seen before, and that same night when he first came in my wife, I thought he was never going to stop cumming. Semen just kept oozing out of his prick like wine pouring off the mouth of a champagne bottle; I too was tempted to suck him, but had to hold myself back. I did live up to my duty however of lapping the cum out of my wife's pussy, and his semen sure tasted good.
Stella couldn't stop reliving it while both of us were in bed. Every time she'd order me to lick her pussy to make her cum, and she'd grown wild with expletives and thrown curse words at me.
"Go ahead, lick that pussy!" she'd forced my head down between her legs. "Ohh… yeah, lick it up. That's what you'll be doing from now on. You're not like Tee – you ain't man enough to fuck my pussy anymore. I'll bet if Tee was here, he wouldn't need to go down on me. No, his big black cock would do the trick just fine…"
She'd press my head down on her pussy and I'd wax and polish every part of her clitoris with my tongue and lips till it was chrome. Eventually when she climaxed, she'd still tell me to remain there with my face stuck between her legs till she fell asleep.
"What you talking about, Bob?" Tee asked me.
"I said I'd like it very much if you'd come move in with us for a couple days," I said to him.
It was my lunch break hour, and prior to my leaving the office, I'd called Tee on the phone and asked him to meet me at a bar not too far from my place of work. Tee worked as a clerk in a law firm and since he didn't have much to do that day told me he would. He was smoking a cigarette and sipping a gin and tonic, while I had myself a Bud when I slipped the question to him. This was a week and a half after that night we first shook hands. He and Stella had met occasionally, though I figured it was about time we took things to a higher level. Besides, it was something myself and Stella had already discussed and I know she was just as anxious for it come through as I was too.
Tee puffed on his cigarette and thought about things before asking: "Is your old lady alright with this?"
I nodded. "She very much is. I wouldn't be bringing it up with you if we hadn't talked it through."
I was dying to become the ultimate cuckold – it's always been a dream of mine – and I didn't want the chance to pass me by. Finally, Tee smiled at me and we shook hands on it.
Thus was how Tee became my wife's live-in lover.
Tee moved into the master bedroom, the bed which naturally he shared with my wife, whereas I stayed down the hall from them in the guest bedroom.
They usually call me to come over and be present anytime they want to fuck.
I went in one time, wearing only my boxer shorts, and there was Stella seated on the bed's edge wearing black lace thigh stockings and high heels that made her look so sexy, while her mouth was choked with swallowing Tee's cock as he stood before her, his arms akimbo like a true black master.
"Go plant yourself on that chair over there, Bob," he commanded me. "I wouldn't want you to miss any of this."
The chair he indicated was standing beside the door. I sat myself on it and unearthed my little cock and started stroking it to life. Stella went on sucking him, unmindful that I was there watching, though knowing. She liked it when I was around to watch them. Tee gazed down at her, caressing her hair lovingly while she tried to cram as much of his thick member into her mouth as she could.
"Yeah," Tee crooned to her. "Go ahead and suck that cock, you white slut. Suck it hard and good. Oh yeah… tell me how much you love my cock."
She pulled his dick out of her mouth and muttered, "I love your big black cock. I love it so much."
"Better than what your wimp hubby has got?"
"Hmmm…" she purred in her throat. "Much, much better." She stroked his wet cock. "He can barely get it up for me anymore." And then she returned to sucking him.
"You want me to fuck that pussy of yours all day, don't you? You want me to shoot my seed all up in your cunt hole?"
"Uhh… yeah, I want you to do that to me," my wife replied with a yearning look in her eyes.
"I'll bet your hubby's going to enjoy the show, too. He's going to love doing all that clean up when I'm done."
His words seemed to spur her on with excitement; I know this because it was exciting me too. I watched as Stella wrapped her large breasts around his cock and began rubbing it up and down before returning it into her mouth. When Tee felt he'd had enough, he laid her back on the bed and slapped his cock over her pussy's opening, making her giggle with excitement.
"Oh Tee… please don't tease me – fuck me right now!"
My wife reached for his cock and right away inserted it into her wet pussy. Her body tensed up the moment his cock achieved penetration; she was grinding her ass upwards to capture more of him. She didn't need to as Tee came forward, pushing his giant manhood further into her. He wrapped her hands under her back and for the next couple of minutes proceeded to giving my wife a thorough fucking, the likes of which she could never get from me. In the midst of their fucking, my wife cried out, wrapped her legs tight over his waist while she slapped her hands over his ass.
"Ohhh… yeah, fuck me! Go on, fuck me hard, Tee!… Oh God, I love you… I love you sooo-UHHHGGGGHHHH!!!"
Her last words shrieked into a high crescendo as Tee began slamming his cock harder and harder into her. Stella shut her eyes and cried so loud, I believe the neighbours might have heard her. Tee was relentless the way he seemed to fuck her, he was like a machine that no longer knew when to stop working. Stella seemed to hold unto him for dear life, gasping and whimpering like a bitch in heat. Even as Tee turned her over so he could be on his back, his thighs slammed with thunder-like viciousness under her ass, bringing her to sudden climax. I leaned forward to watch the sight of his black cock shooting in and out of my wife's pussy – it never ceases to excite me, and right there and then, I too ejaculated into my hand.
Tee pushed my wife aside like she was nothing but a rag doll, turned her over to be on her arms and knees and plunged his cock back into her from behind. My wife cried and cried and cried each time Tee shoved that black cock of his into her pussy. She cried for Tee to fuck her harder, and that was exactly what he did… till finally he blew his load of cum inside her pussy, and then Stella collapsed on the bed.
I waited for Tee to give me the go-ahead before I came forward, crawling on my hands and knees, and planted my lips over my wife's pussy. Stella widened her legs for me to give me more room; she was still gasping for breath even as I lay there sucking her throbbing cunt. Her hand caressed my head while she muttered: "Ohhh… yes. No one licks pussy better than you, darling."
I could never have been any happier.