Do I pass your inspection?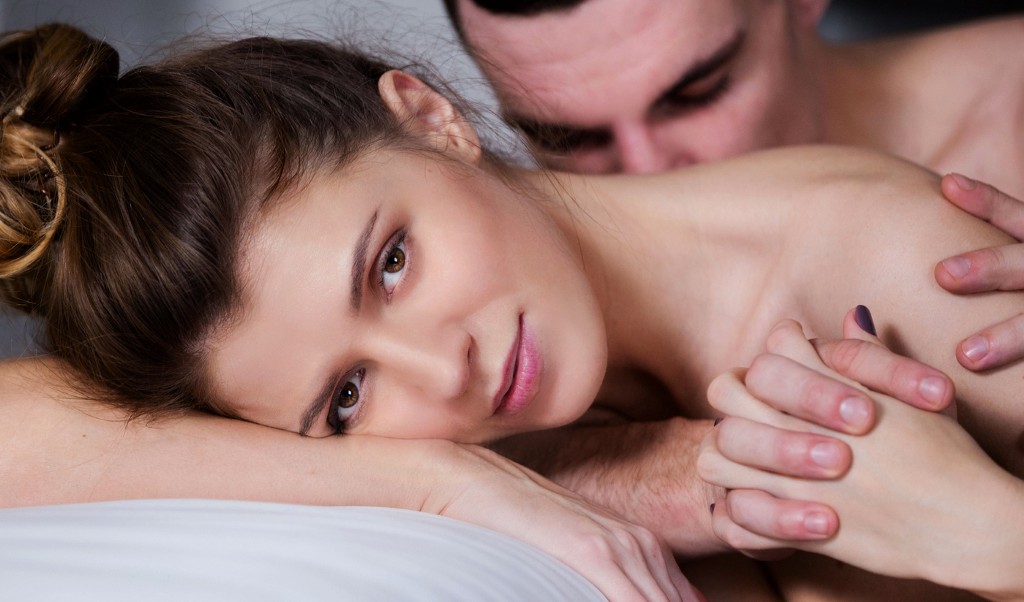 There's something beautiful after a man gives in to his orgasm. His breath comes out panting. We lie together like serpents trapped in each other's embrace. Our sweat combines in that sweet and salty mixture. We hold onto each other as his dick stays trapped within me. My pussy walls make a silent demand, "this is mine."
We unravel like tangled yarn. Two pieces so tied within the other there's no beginning or end. Just us entrapped in our aftermath. When he finally backs away from my pussy I gasp. The feeling of him exiting the bear-trap of my walls always has this effect. I rub my legs together. The wetness of his cum clings to my thighs.
His dick oozes cum onto my golden sheets. I think what a waste and slide toward him. NY is kneeling up on the bed. I slide underneath him, staring up at his face. His balls hover over me. I take his dick in my hand.
He groans at the sight. I wrap my arms around his ass. My nails dig in slightly, forcing him closer to my mouth. I have a methodical method for cleaning him afterwards. I lick the base of his balls first. I suck them inside my mouth. They slide from side to side trying to escape my suction.
My tongue scoops up the remnants of cum above his dick and on his lower abdomen. That curve of his hip bone looms next to my face. I take his dick in my mouth. That flavor of his sweetness mixed with my feminine flavor is addictively delicious. NY groans above me. His dick hardens under the attentive nature of my tongue.
I force his length further into my mouth. The tip hits the back of my throat. I choke and gag on it. My whole body convulses and I steady myself. There's this backing away, catching my breath, and diving it back within. I start to play with my clit while I'm servicing him. The headboard rocks against the wall with my movements.
"Mmm, that's right, fuck yourself while you're sucking my cock."
His encouragement only riles me up more. The slickness from his cum filling me up is too tempting not to feel. I dive my fingers into my soaking wet pussy. It makes a sloshing sound. I bob harder and faster on his dick.
"I want to see you cum from sucking my cock. Fuck yourself until you cum," he commands above me. His voice takes on that hot, lusty edge. I know he's watching me while I keep driving his erection deeper inside my hot mouth. I dare to look up. He licks his lips with this wild expression.
It puts me over the edge. I find myself fucking my pussy harder and deeper than I ever have. My fingers dive within me all the way past my knuckles. I'm amazed with the deepness, wetness, yet how incredibly tight I feel. My middle finger joins my index as I keep thrusting into myself.
My orgasm builds within my belly like a white hot fire. The noises coming out from my stuffed mouth reach a fever pitch. I'm moaning pathetically while NY demands that I keep fucking myself.
"Don't stop until those tremors run through you. Keep going, choke yourself on my dick, my little cum whore."
My legs clamp shut as I convulse. The orgasm ripples through me. I'm left a twitching, wet mess underneath him. I suck him while my thighs twitch around my impacted fingers. There's this swirling inside myself to feel just how deeply he filled me with his cum. I stop for a moment and he holds my head to his growing erection.
I know this is how he wants me. Pathetically wet, wanton, barely surviving from my own orgasm. He rises up above me. I see him slide behind me. I stick out my ass to him like a mare in heat.
"Bite that pillow. Assume the position."
I spread my legs as widely as I can. My pussy is still twitching, convulsing from my orgasm. He slides inside with that perfect, amazing fit he has. The way he slides into me in doggy style makes me catch my breath every time. He thrusts into me like an animal let loose.
I want it. I want him pounding me with a vengeance. I dare to look back at him. His bearded face is a mixture of ecstasy and a calculating deviousness. I rear up so that he can grab me closer.
NY takes my inaudible invitation. His hands grabs my hair. He pulls my head back, like he's using my shoulder-length hair as reins. His balls slap against my asshole. I swear I feel like there's an orgasm building in my ass and my pussy again.
I pull away from his grip on my hair. My head burrows into the throw pillow. It's my favorite for when he's fucking me like this. The perfect size for me to bite into. I let out a scream. My pussy gushes around his dick. Even as my orgasm renders me a useless mess he still pummels into me.
I know he's close to cumming. I jam my ass back into his length. My muscles contract and attempt to milk his dick. He empties inside of me with a groan. There's this tremendous, deep thrust within me. Like he wants to fill me up with his cum to my eyeballs. He keeps pumping with that beautiful, glorious sound of him giving in.
Even as his dick spurts its last juices inside me, he doesn't stop. We stay entangled while he pushes me down on the bed. His lips kiss my back as he presses me into the mattress. I lean backwards, towards his bearded face, to kiss his lips.