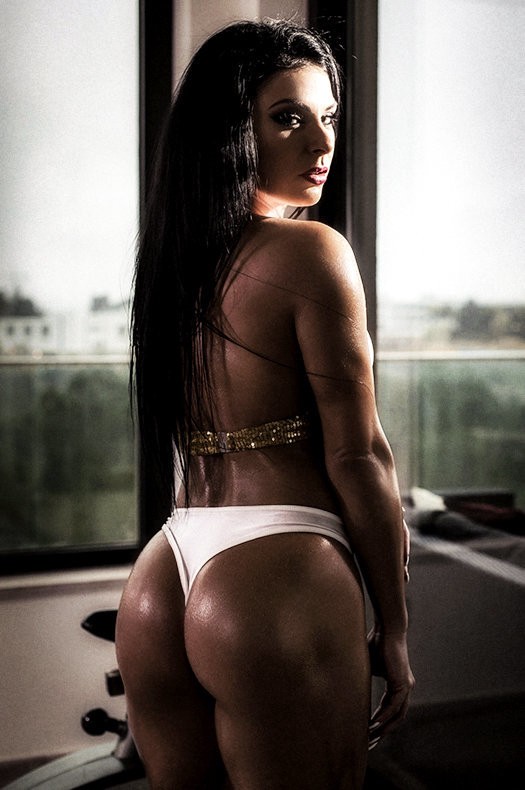 "Don't shower." Her voice was firm and low, a husky whisper. It was not a request she was making. It was an order she was giving. "Don't shower, I want you sweaty. And salty."
She sauntered down the stairs, out of the building and into the warm, spring sun. I followed her closely behind, my cock already stirring up inside my jazz pants.
Meet Helena, a 52-year-old Greek beauty with a yoga- and Pilates-chiselled body. We had been having an affair for the last three months. I was fresh out of a long-term relationship; she was out of her self-imposed celibate prison. Together we found the equivalent of a G-spot in our liaison; the way we clicked was like two well-oiled gears slotting into each other, motioning forward. Her expertise and eagerness matched my experience and energy. Our lovemaking was varied. Occasionally it was rhythmically grinding, like the bass in a funk band. Some other times, it was fast-paced and brief.
Everything we did together was a sort of foreplay, both unintentional and intentional: going to the movies, visiting exhibitions, sitting in parks and laughing our heads off. And of course, doing African dance classes together. The latter, especially, were more than mere foreplay. They acted as lubrication as well. We both had a passion for this art form. Helena had a range of sexy-looking dance outfits that highlighted her slim and athletic body. Sometimes she wore a pair of low-waisted, flared, black lycra leggings and a cropped top to workshops. These clothes accentuated her curves. Her ass looked magnificent in those. She had a pert (and, as I soon found out) smackable bottom. Other times, especially when it was very warm, she wore a pair of booty shorts that turned her pussy lips into an erection-causing camel toe.
We both got on our bicycles at the same time and dashed off down Northwold Road, away from Core Clapton, Stamford Hill-bound. That's where Helena lived. She led the way and I was happy to follow. Her saddle-hugging ass looked incredible. I was really turned on by now and the bulge in my jazz pants was visible. To tell the truth I had already got semi-hard in the workshop. Dance classes do not attract many male students in general. Add the African element and my gender was conspicuous by its absence. There were only two other guys and I in the session, compared to over forty females of various ages. Many of them were very attractive and because this was the first spring heatwave London was experiencing (and a holiday weekend too) they were all scantily dressed. I thought I'd be safe with a pair of low-rise Calvin Klein trunks under my muscular bottom-shaping jazz pants, but more than once I had to pull my shirt down to cover my semi-erection.
Helena knew. More than once, whilst the teacher was explaining a dance move, she threw me lusty glances. More than once she caught me checking out one of the other women in the workshop. She never got angry, though. She also checked out other guys. The only rule we had in our relationship was there were no rules. There was no point in being jealous.
We were now approaching the traffic lights on Upper Clapton Road. I prayed for a green. My dick was really hard and there were a lot of people milling about. The last thing I wanted was someone chancing upon my tumescent state. Synagogue-going Jews, jollof rice-eating Ghanaians, sun-seeking families on their way to Millfields Park. It was a typical Saturday in east London. Helena and I, on the other hand, were on our way to fucking each other's brains out. The very thought of that made my cock grow another inch fatter. Fuck, I thought, give me a fucking green.
The light was still red as Helena and I stopped pedalling, letting our bikes carry us forward. We were now getting closer to the traffic lights. There were families waiting to cross. Rasta men on the opposite side of Upper Clapton Road looking in our direction. Actually, looking at Helena, to be fair. Helmet-free, the cascade of grey-streaked, long curls made her look like the goddess she was. A couple of black-clothed Jewish men had also their eyes on the lights. For some reason, I felt as if all eyes were on my crotch. Which made me even more turned on. Helena began to squeeze the brakes and slow down.
The light changed to green.
We turned left and moved up Upper Clapton Road at lightning speed. We cycled on, past the A10 and onto Amhurst Park. A few yards after, we turned left and went down a little street. Helena's house was on this block.
We had barely put our bikes away in her house when her lips locked onto mine. There was such ferocity, lust and desire in this woman. There was no need for foreplay; for foreplay had been carried out the whole morning, part of the afternoon and during the cycle ride to her place. She threw me onto the floor of her living room, rolled down my tight jazz pants and freed up my cock.
My dick was as hard as it had ever been. Normally Helena would have gone down on it, licking the sides before putting the whole shaft in her mouth. She never gobbled up my cock. She said I had too much girth and that she enjoyed licking the tip better. To me everything she did was just perfect. This time around, she rolled down her booty shorts without taking them off, pushed aside her minuscule G-string and slid my cock inside. No fooling around. Usually, if she was on top, she liked teasing me and herself. She loved dipping the tip of my cock inside her, pulling it out and dipping it again until she was so wet that she had to take the whole shaft. This time, she took the whole shaft in one go and started grinding.
Grind, grind, grind. Eyes closed, head up. Grind, grind, grind. I could feel her beginning to come. In her Greek-accented English, she cried out my name, followed by, "Don't stop, keep fucking me, don't stop, baby, don't fucking stop." No need for the command, though. She was the one calling the shots. She was in charge, riding my hard, black cock.
Helena came within minutes. The fingers of both her hands dug into my chest. She contracted and convulsed wildly. She let out a loud scream. I, on the other hand, was just getting warmed up. Looking at her gorgeous face, covered in sweat and curls, I lifted my knees in a way that my cock was now going deeper into her. Another sigh, followed by another scream. I had her! I knew how much she liked me fucking her like that. I contracted my stomach muscles and began pushing up. Helena sat still on top of me, welcoming every thrust. Less than a minute later, she let out another wild scream. This time, she smacked me on my chest whilst I spanked her ass. I wasn't done yet, though. I wanted to come and I knew that there was another orgasm there, waiting. I rose and, still sitting, lay Helena on her back. I hoisted her legs and positioned myself in a press-up pose.
Suddenly, in my ears I could hear the sound of the djembe drums from the workshop we'd just been to. My pace caught on with the sound of the drums. Bam, bam, bam, bam. Bam, bam, bam, bam. That last bam was the deep thrust. Helena's arms stretched out above her head, allowing me a full view of her big and beautiful breasts. I pushed her legs back. She grabbed them and pulled them back even more. I thrust my cock all the way in, took it out completely and repeated the movement several times until she could take it no more.
"Stay in!" she cried out.
"Say wha'?" I teased.
"Leave your cock in!"
"Like this?" I answered, plunging my dick as far as it could go and moving my pelvis up and down. Orgasm number three happened within seconds. She brought both her legs down and pulled me to her. She kissed me and bit me on my lips. She smacked my ass. She knew how much I loved that. I came almost instantly. I shot a big load of come up her pussy (we'd both been tested before starting our affair. Neither of us was into condoms). My body jerked and shook. Helena squeezed me tight in between her thighs. Her thin lips locked onto the thickness of mine. Our tongues touched each other's tip.
Outside, east London was well and truly alive. Synagogue-going Jews, jollof rice-eating Ghanaians and families who, by now, had probably found a place to enjoy this warm spring's sun.