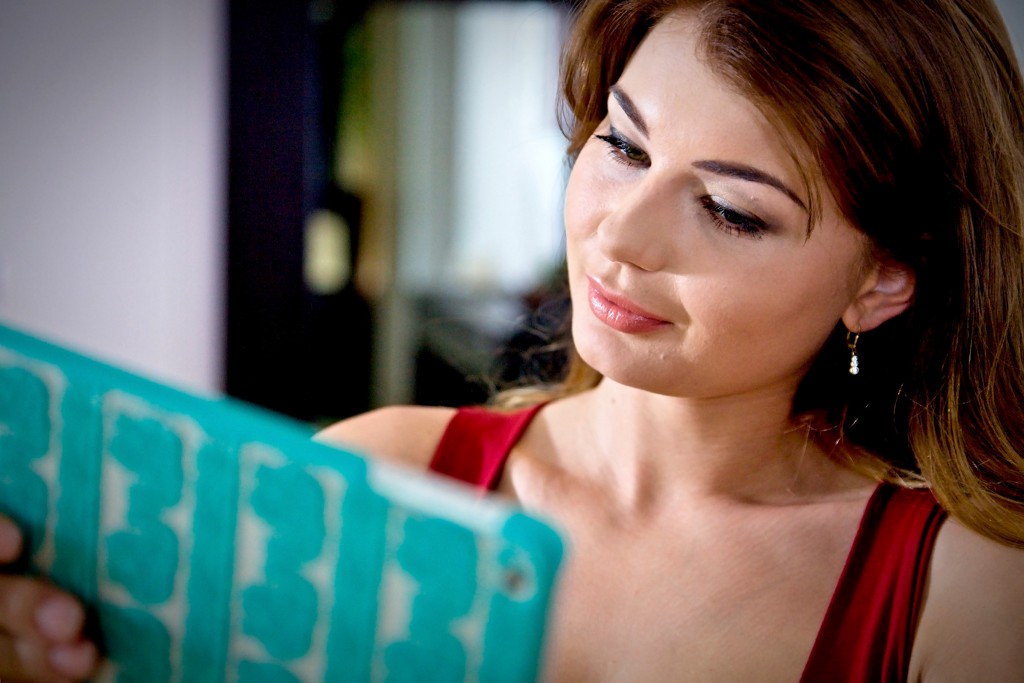 A few years into our experiment to start watching porn together, my wife and I hit a bit of a rough patch. It didn't have much to do with our past struggles with porn — mine or hers. The Missus simply didn't care for the movies I was picking out. Some were even borderline offensive.
I had to figure out why. For one, a fairly large selection of porn I had picked for her was at risk. More importantly, I feared we would slide back into treating porn as a taboo topic in our household.
Survey says?
For a better understanding, I needed data. I peppered her with questions that became an unscientific survey about her porn preferences, and then we had a long talk in the tub to discuss her responses. The thoughts she expressed were honest, insightful, and humorous.
I'm sharing them here because I think there's plenty of room for thoughtful perspectives on what women value in porn, and I would love to broaden the conversation.
Rubbing her the wrong way
I got a clear indication of where I was going wrong with my porn selection pretty early on in our discussion. I had been throwing a lot of scenes at her involving several men and one woman, and she wasn't liking them.
In response to a hotwife film I fancied, my wife mocked a woman who asked her proud husband if she had done "a good job" gagging on another man's cock while he took pictures, as if she were doing it for his pleasure. A threesome film with a woman and two men didn't go over too well as she wondered why the female performer didn't seem to be enjoying herself: "How many men does it take to make a woman come?" In a group sex scene, she saw a "girl" — a term she wouldn't use lightly — being chased around a darkened house by a gang of men in wolf masks.
"I can't handle dark and stormy porn," she said.
Her negative reaction to these films helped reveal a simpler truth about what she did want to see: "What I need the most is for the people in the scene, especially women, to legitimately seem like they are enjoying themselves."
This sentiment pervaded throughout her responses to my questions.
Female bias
The Missus had a clear preference for films involving more women. The more men, the Missus explained, the greater the risk a film was going to be ruined by "some douche."
"Generally speaking, I feel like two men and one woman should be ideal — all that touching," she says. "It just hasn't been done well. There are too many men being dicks without a woman enjoying herself."
Not surprisingly, the Missus ranked the importance of a woman enjoying herself in porn as "very important" compared to "somewhat important" for the guys.
Keeping it simple
When we first started our experiment, I thought the Missus was exclusively looking for films that were creative, funny, and a little complex. This was a good recipe for success, at least initially.
I had the most luck with films by Erika Lust that made her laugh, like I Fucking Love IKEA, or were artistically and sexually exhilarating, like Power Pussy. SexArt was another source of many of her favorites, including erotic getaways like the Snow Fun series by Andrej Lupin or an introspective thriller like The Writer series by Alis Locanta.
These films were creative and artistic, sure, but there was a simpler knot holding them together. There was authenticity in how the performers desired and pleasured each other.
"Remember that video of the woman dancing in the shower," she said. "That was hot."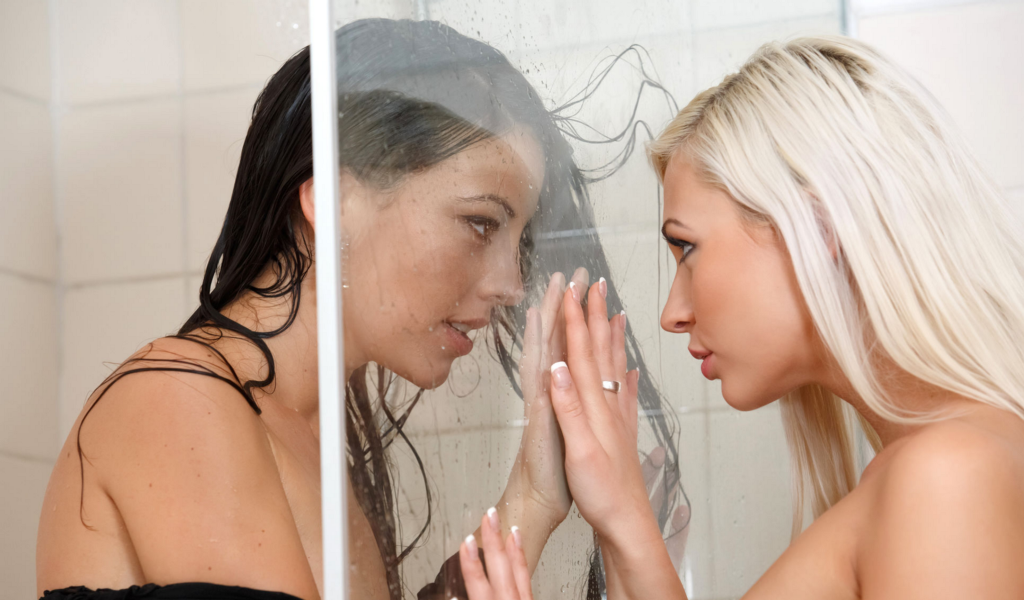 The film, Purple Touch, was one I almost didn't show her because I thought it had some of the usual porn trappings, starting with some seductive music that sounded kind of like Madonna. Lorena B, still in lingerie, dances under a running shower as an admiring Tracy Lindsay sips on fruit juice. Lorena has some serious lust in her eyes. They start to kiss and lick at each other, still separated by the glass shower wall, until Lorena reaches around and touches Tracy's hand. Their cravings continue unabated as they feed on each other's pussies on the stairs and climax while fucking a double-ended dildo in the loft.
The film was emblematic of some of the terms that resonated with the Missus about how sex should be portrayed: passionate, loving, fun, and lighthearted. "Don't forget, Love Actually is my favorite Christmas movie," she reminded me.
Meanwhile, kinky and rough were cited among some turnoffs.
Pre-dominant thinking
In an age of Fifty Shades of Gray, it's become conventional wisdom to think the modern-day woman — the feminist woman — longs to be controlled by a man. The Missus might be tempted with this idea on a personal level — she is still waiting for me to tie her up and leave her for punishment in the closet — but she finds it hard to trust a lot of the men in porn with such a responsibility.
"There's a cultural power dynamic that I'm aware of, and when women only seem to be doing what is expected of them — and not seeming to have fun — I don't enjoy it," she said.
Of course, there are some exceptions. In Room 33, an insatiable Natalia Paris escorts a sexy duo, Toni Fontana and Paco Roca, back to her hotel room and lets them have their way with her.
"I like when it's purely about sex and there is no expectation of a relationship," she said. Contrast that to the hot-wife gagging scene mentioned above in which the Missus felt the wife hadn't indulged in another man for herself as much as for her husband.
With a self-deprecating smile, she acknowledged that understanding her porn preferences involves at least a little bit of nuance… or maybe I'm just a bit slow.
Other findings
The survey revealed that the Missus doesn't have any strong fetishes. She can be turned on by graphic sex — anal or even double penetration — as long as it falls within the broader context of passionate sex, be it romantic, promiscuous, or in groups.
Given her bias towards films with more women, I was curious why the Missus didn't seem as turned on by videos of women playing with themselves, which she scored 2 out of 5 (men got a 1). She appreciates the "softness and beauty" of female performers, citing a pretty woman masturbating on a wicker chair in Cassie My Love. When she's alone, solo films give her a certain freedom to love herself in the same way the performers get into themselves. Otherwise, she finds more enjoyment in watching people getting entangled.
The Missus doesn't have any real preferences for how performers should look. Females are pretty easy on her eyes as long as they are not enhanced or too skinny. She likes a variety of ages — as long as they look "legal." She wants guys who are cute and have nice bodies but aren't overdoing it on the testosterone. She can get turned on by a wide variety of cocks, as long as they are getting hard for another woman, over Facetime, or serving up pleasure, like in Dinner for Three. She can do without cum shots.
No Pressure
Our bathtub conversation has taken some of the high stakes out of the process of finding good porn for her. I no longer feel like every video needs to be some kind of pornographic masterpiece. There are still certain discriminators we look for — production value, creativity, and so on— but ultimately she wants films that convey female-friendly pleasure.
The questions I asked the Missus have all been packaged into a public survey. If you feel inspired, we'd love to hear about your golden rules for porn.
The Junkman blogs about porn that stands out at JunkPixels.com and stuff to get off on at SlipperyJunk.com. Also, be sure to catch up on all his erotica at MyErotica.com.