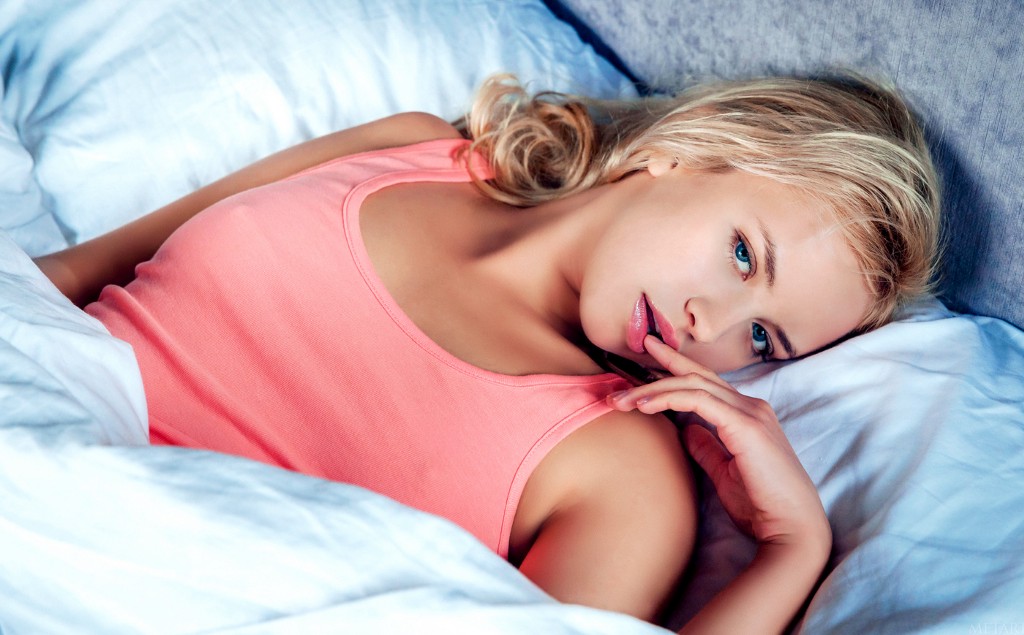 I need you right now, lover… I've awakened so horny I can't stop touching myself. Maybe if I take it slow, you'll get here in time to replace my fingers with your cock and give me the good hard fucking I crave.
I was dreaming, a dream so filthy it has left me in a froth of arousal, a dream I would never dare act out. A dream that let me play the fuck toy of my subconscious desires; and maybe yours too…
Would you like to hear my dream?
I'm in a hotel room with seven big, burly men, all of them strangers. They say you've left me with them for "safe keeping." At first they are kind, treating me like a doll, stroking and caressing me. At least one of them is touching me at all times. Strangely, I find I don't mind the attention, or the undercurrent of sexual tension, which gradually grows more tangible. I'm sitting on one of the two king-sized beds, between the legs of one of the guys, leaning back against his chest. He has unbuttoned my shirt and has his big hands cupping my breasts, which are a perfect handful for him. I can feel his erection against my back.
Another of the guys pushes my knees apart and up, so my short skirt slides up my thighs, exposing my crotch, barely covered by my tight white cotton panties. He stares and licks his lips. I feel his eyes burning a hole in my panty crotch; the tension builds until I wish he would just touch me.
Another man brings me a full glass of water. The fourth or fifth? I've lost count.
"Drink," he says, holding it to my mouth. His tone is mild but I know it's not really a request. I gulp it down as quickly as I can, trying to ignore the swelling pressure in my pelvis. The guy behind me grinds his cock against me harder, seemingly excited by the sight of me drinking. He suddenly reaches around to grab the backs of my thighs, yanking my legs wider apart. The guy in front of me tugs my panty crotch aside, baring my pussy to the room. He stares even harder.
"She's getting wet," he announces. It's true.
"Pretty pussy," one of the other men comments. "That'll look good on camera, stuffed with cock." His friends nod and laugh.
Camera?
I want to ask, what's going on here? but no words will come out. Instead, I stay sitting there passively as the guys inspect me, touching my tits and lips and thighs, staring at my pussy, getting in close and remarking upon its pinkness, wetness, prettiness… but frustratingly, none of them touch it. They just keep petting me and bringing me more water to drink, stripping down to their shorts, all of them hugely erect. I want to reach out and grab their cocks, stroke them, suck them, ride them…
The throbbing of my pussy is building, like white noise…
And beneath it all, the steady hum of pressure from my bladder, desperate for relief…
The guy behind me grabs the front of my panties and bunches them up, sawing them against my pussy lips, not going deep enough to satisfy my clit. Simultaneously, he presses the flat of his big hand down on my belly. It's excruciating.
Suddenly I find my voice. "I need to use the bathroom," I gasp urgently.
"And so you shall, princess," he says smoothly, murmuring the words like syrup into my ear, but loud enough for the whole room to hear. "I'm going to take you to the bathroom and you're going to ride my cock and water the oak and my buddies are going to film it, ok?" I don't get the chance to respond before he adds, "Or if not, you can sit here and wet your panties like a baby while my buddies jerk off in your face and we'll film that instead. Your choice, princess."
He pauses for effect, but we both know it's not even a choice.
He stands up; the loss of his cock pressing against my back feels like a physical pang, but nothing compared to the contractions of my empty pussy and full bladder as he pulls me to my feet. We stop at the bathroom door, and he strips off my skirt and skirt, leaving me in nothing but my white panties. The others catcall and jeer. He switches on the bathroom light and suddenly we're lit up by the harsh white glare. The cameraman tells him to wait a moment as he makes some adjustment to the camera settings.
I'm shaking a little now, desperate to pee, crazily excited, humiliated, confused. My custodian takes his jeans and shorts off and his cock springs up, cartoonishly huge and hard. He flips the toilet lid open and sits down, pulling me to stand in front of him, my back to him so I'm facing the camera at the bathroom door. I'm blushing hotly, but every time I lower my face to avoid the camera's gaze, he pulls my long hair until I raise my eyes again. There's no hiding here.
At last relief must be coming, I think, but the torment isn't over yet. He slides my panties down just to mid-thigh, showing my pussy to the camera. He starts to toy with it, peeling my lips open a little, tapping at my clit, dabbing his fingertips in my creamy slit.
"Let go, princess," he purrs, and humiliatingly, I feel a few drops trickle out as he suddenly squeezes my clit viciously between his fingers. They drip down to soak my panty-crotch. I feel answering tears of shame trickle from my eyes, even as I'm excited to see a couple of the men standing behind the cameraman at the doorway are openly jerking off, their dicks hugely erect.
"How bad do you want it, princess?" my tormentor asks, and I don't know if he means his cock, or the loss of control, but the answer is the same…
"So bad, please…" I respond, and he hauls me onto his lap, positioning me just right to skewer me down on his cock with one hard thrust. It fills my whole being utterly and completely, leaving no room for anything else — no thoughts, no breath, and certainly not the hot golden stream that bursts out in an orgasmic release, splattering down onto the shiny white floor tiles, cascading over his cock and balls and thighs as he fucks me with the force of twenty men…
No wonder I woke up dripping wet. Running a fingertip along the slippery seam of my plump pussy lips, I scoop up some of my cream and lick it up, tasting my arousal, wishing you were here to dam the flow with your eager tongue. My nipples are hard, grazing against the cotton sheets so distractingly that I throw back the bedcovers and let the cool air caress my overheated skin. I tease my nipples between my fingertips — too sensitive, too intense! — then slide my hand back down to my pussy.
There's nobody here to see me, but I can feel the ghost of your eyes on me, drinking in the sight as I dip my fingertip into the slick groove of my pussy again, a little harder and deeper this time. Up it slides, and down, skimming over my clitoris, stroking it awake, making my whole body flutter and thrum like a mannequin coming to life.
I bend my thumb to press the joint against my clit as I circle my forefinger at the entrance to my pussy, coating it in nectar, then glide it inside. It feels so good, a jolt of sensation; but one finger isn't enough. I slide in another to join it, easing them in and out, hooking upward to increase the pressure. Then I cram in a third, craving the intense stretch of penetration that only a real cock can give me. My free hand roams restlessly over my body, pinching my nipples, smearing juice over my clit and inner thighs, pressing down on my mound of Venus to add to the growing tension at my core.
I could cum like this, thighs splayed, bunched fingers fucking myself, drenched in my juice; but my dream is still so vivid in my mind that I want to reprise the sense of being overfilled, overstimulated. Kneeling up, I reach around to plunge two fingers into my creamed up cunt from behind, the knuckle of my thumb grinding on my asshole, while the other hand keeps up the force against my clit as the fingers hammer my G-spot. Now I really am stuffed full, barely able to inch the tangle of fingers in and out as the sparks of my rising orgasm build to a conflagration.
There's only one thing that will quench this fire… will you get here before the dam bursts?
Regular readers will know that I generally write about my own personal experiences — truth is often stranger and hotter than fiction! This falls somewhere between the two… I'll leave it to you to guess how much of it actually happened.
More confessions from me here — if you think you can handle it! Maybe take a cold shower first…