A Blond One/Dark One Erotica tale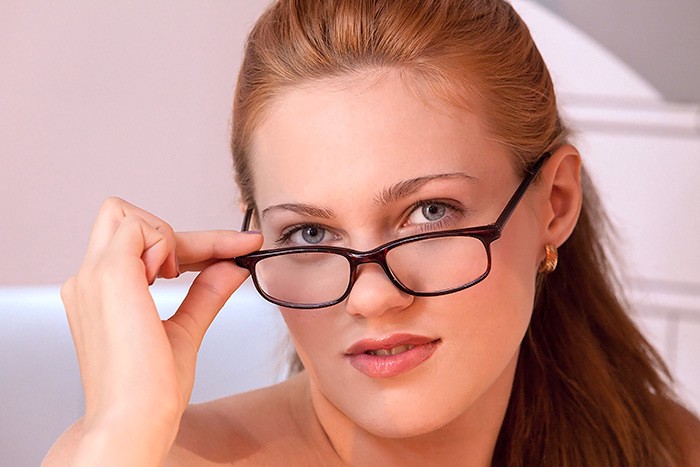 We're getting together with the dark one in a couple of days so the flirting has really amped up. It's been fun talking, but I tell him I need to get back to work and how difficult that is going to be under the circumstances. He says, "Hopefully you can get a little work done… You mentioned work now I'm picturing you on my desk  .
I can't let that go unanswered, so I say, "With my glasses on, a pencil skirt, high heeled shoes and my blouse unbuttoned, or already naked? (If you aren't going to play fair, neither am I!) He says he is slain with that image, but definitely with high heels and glasses on, and he likes the pencil skirt too. Then the dark one sends me a link to Shooter Jennings' Manifesto #1: "So let your hair down, get out of that skirt, oh, but leave them high heels on." I'm not a country music fan, but I appreciate that one.
The night before our rendezvous, the blond one and I start goofing around with the camera. I had a strictly no pictures policy for a long time, but recently we've added that in to our love rituals and I'm really kind of enjoying it, particularly since I now have a place to send some of those pictures. I decide to do up as the sexy librarian, and send it to the dark one… pencil skirt, blouse unbuttoned, high heels and glasses. I only wear them for reading, but apparently men do make passes at girls who wear glasses after all.
The dark one tells me that he wants me to look up at them with my glasses on while I'm going down on them — on both of them. I tell him I'm happy to add that to the menu.
Saturday comes and we meet at our house, which is a rarity, but our kiddo is away at camp and we have the whole place to ourselves. We've bought a sofa for the express purpose of being able to play on it. We call it "the sex couch." It's got deep leather seats (for easy cleaning) and a double-wide sized chaise. We fuck on it all the time, because it's far enough removed from the stairs and just the right height and depth.
When I sit down on the edge of the chaise with them standing up, both of their cocks are at just the right height. I keep on my clingy little sundress that shows off my tits, but pull down their pants, one after the other. They are naked and I am dressed; what an interesting turn of events! I put the blond one in my mouth and start to suck, while I rub the dark one back and forth with my hand. After a minute I switch. They like to watch me going back and forth between the two of them, and I like to do it. No doubt they are looking down my dress, looking forward to when they can see more of my ample breasts, but catching the peeks they can in the meantime.
I don't need my glasses to see, but I have them on anyway, as requested. I start to look up over my glasses at them while I'm giving them the best head they've ever had. The dark one's eyes roll back in his head; the blond one is starting to hyperventilate. I take them in as deeply as I can and then flick my tongue along the base of their cocks. Then I switch and suck hard on the head, running my fingers along the shaft. They are moaning in ecstasy.
I think American porn is largely stupid and boring, but that is one thing I have learned from porn (thank you Katie Morgan)— men like it when you look up at them when you have their cock in your mouth. Apparently this is magnified when you are doing it with two guys. It kind of makes me laugh because it's so predictable, but I also like knowing exactly how I have power over them. They are both completely in the thrall of the bedroom eyes over the glasses, looking up at them with true adoration, as I suck them off in tandem. I could ask them to kill someone for me right now, and they absolutely would. But I adore them, and would never ask them to do something terrible for me.
Eventually we use the sex couch to its fullest capacity for the rest of the afternoon, but nothing seems to be quite as hot as the librarian glasses looking up with love and desire at the two of them while I have their cocks in my mouth. They completely have me, but I entirely have them as well. Who knew that glasses could be such a sex prop?