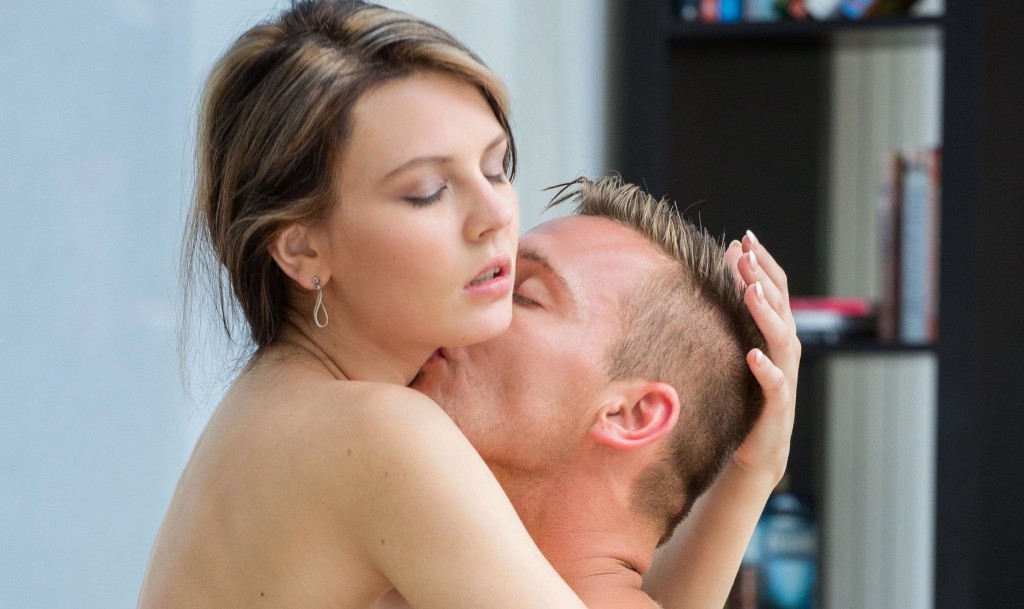 Part five: New positions
Jenny's friend had helped her look up sexual positions on the internet. Jenny told me they had fun checking out The Joy of Sex online with its elegant sketches of people in different positions. She and Terra masturbated together after the research got them totally hot. They sat on the floor in her room in their panties to finger each other in turn before they settled into diddling themselves to powerful orgasms. From the way she described it, Terra seemed to really enjoy feeling Jenny's pussy.
I enjoyed hearing about these little games between them while we lay resting from whatever position we had just explored. Jenny was curious about what I thought but I had to confess I had my own preference to play with her pussy so I didn't think it was strange other people might also. Jenny even showed me two vibrators she and Terra bought to use on each other. One was remote controlled through a smartphone app. Jenny was a willing recipient of its power to please, so you can guess who got to control the vibrator. She talked about how they spent hours online chatting with guys while the probing toys provided them with constant humming delights. Terra sounded really curious about Jenny's new obsessions.
Jenny offered to pair my phone with her vibrator if I wanted to "play with her pussy" from a distance. During the next long sleepless night she texted me about inserting the toy with the expectation I might make use of it. Strange as it may sound, the fun of manipulating the toy with one hand while jerking my cock with the other helped me get a better night's sleep. I imagined her squirming under her covers to enjoy the various sliders sending signals directly to her pussy. Jenny told me later the way it affected her.
All that mattered to me was being together with Jenny for more fun at her house. I always arrived a good half hour after I got my invitation. This gave her time to put together some new outfit for me, as well as to do laundry, so none of what we were doing would leave traces.
Each day I looked forward to trying something new. My favourite position was doggie style because it allowed me to admire her body, enjoy her pussy around my cock, and fondle her breasts while we fucked. Although not her favourite she did enjoy the feel of my hands on her tits while my cock stimulated her clit. Eventually she learned to let my cock go deeper on each stroke. Her favourite was missionary position, which allowed us to look into each other's eyes as well as to kiss a lot while fucking.
"Can we try it standing up?"
I had to say entering her luscious pussy with her pressed up against a wall was truly wonderful. I bent my knees, she wrapped her legs around me, then I lifted her up away from the wall until I was standing next to her bed letting her hump up and down on my very stiff erection. We both knew this would tire me out pretty quickly so I turned to face her bed in case we lost our balance. But for as long as it lasted the feeling of her body sliding against me while my hands held her ass gave me a new appreciation for fucking. As short as it lasted the exciting part was the effort.
This determination to fuck with brute force translated into a furious session of pussy pounding with Jenny hanging from me while I bent over the bed. I put both hands out and stiff-armed my shoulders which let her swing under me. Between us we thrust and rocked in a display of unbridled lust. I had never pumped my cock so vigorously into her until then. I was possessed with a desire to come inside her unlike anything we'd done in the past two weeks. Where this animal urge came from I didn't care. I was only interested in filling her pussy with my come as quickly as possible. My eyes were closed for so long I literally was only aware of my cock entering her repeatedly.
After hearing a grunt from her I looked up to see her looking slightly frightened by the raging man above her. I must have had a grimace on my face in total concentration but was unconcerned about what she was experiencing in those moments because my need to fuck overwhelmed any sense of shared passion. I fucked her until I finally felt the arrival of my release, then stopped moving with my cock embedded deep within her. I started throbbing, jerking, and finally filling her with a slick warm fluid until my mind came back to me.
I bent to slowly lathe her breasts with my tongue. I held her tightly while I basked in the joy of coming so wildly until I suddenly felt her pussy responding with pulsing, quivering spasms which tightened around my shaft, giving me the most intimate of pleasures while Jenny lay with eyes closed swimming in her own pool of blissful release. My cock and her pussy exchanged uncensored declarations of pure lust between them in their muted mingling of muscles.
Jenny's parents were eternally grateful to my parents for helping them out. And Jenny's mother called me her daughter's summer companion. I was sure she would not be so grateful if she ever discovered what her daughter learned about sex that year. She might not like seeing me kneeling at the side of her bed with my tongue in her crotch as she sweated through three consecutive orgasms. She might been shocked to have found the head of my cock resting on her forehead while she stared up at me ready to begin sucking it. I had so many images flashing through my mind as she spoke it might have seemed I was in a trance. Particularly memorable was the afternoon on the couch when we watched ourselves fucking on their giant TV while her hand was stroking my cock and my fingers were down her panties, since I still had the video we made together. Jenny's parents could never find out about some of the nasty things we got up to. I accepted their heartfelt gratitude with a healthy dose of my own, unspoken, gratitude for Jenny's open minded approach, as well as her acceptance of my peculiar fetish for seeing her dressed in lingerie while we engaged in various experiments of pure pleasure.
I did not see much of Jenny before I left for college. She took up other interests and my involvement with her was history. A couple of years into college Jenny sent me some messages about her parents' divorce. She must have had some notion I could help her understand the powerful feelings she was having. I tried to assure her it was not about her and that she needed to focus on her own life. But the exchange slowed down to a complete stop within a few weeks.
I was busy enjoying my newfound freedom and even having sex occasionally. Once in a while I would replay some of the video of us in her bedroom from that summer. I could not have wished for a better partner to explore our bodies the way we did. I even looked up Terra one holiday break. She was interesting to talk to. I learned from Terra that Jenny was actually gay, but wanted to experiment with a guy to see if she liked it. Terra learned of our four days of fun shortly after I left town. She'd been in a relationship with Jenny for some time before I entered the picture. Jenny told her I had been very helpful to her in figuring out what she really wanted. But I still think about her sometimes when my cock grows in my hand at the memory of when she first walked into my room.
Catch up with the story here