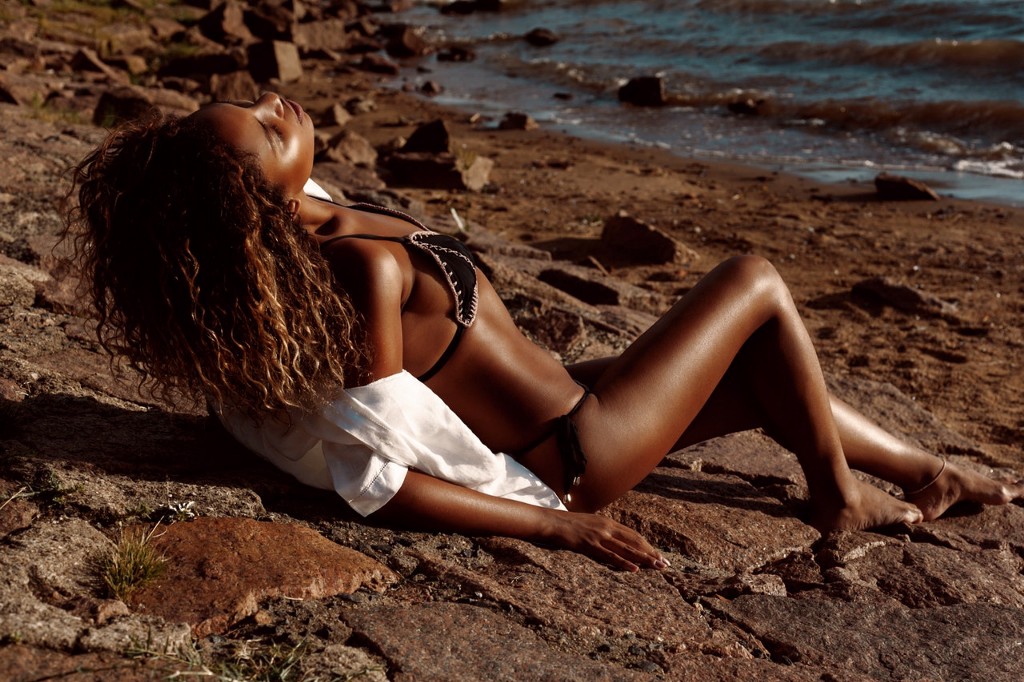 Salvador and I met on a business trip years ago, and have a long-term affair situation going on. We genuinely care about one another and enjoy each other's company. Sal has been married for over 20 years, his children are grown, and he and his wife are now empty nesters. Sal married young because his girlfriend got pregnant his senior year in high school. Besides fucking me and any other woman he's fucked over the lifespan of his marriage, I'd say he is a good man.
He is surely a good looking man. He takes very good care of his body. He's a great provider and businessman, kind, funny, fun-loving, but like many married couples they are now mostly role playing the happy marriage thing. He loves his wife, but he is no longer in love with her. According to him, she has grown cold and disinterested in sex. She loves his money, the lifestyle Sal works hard to provide for the family, and her own little extra-curricular activities, Percocet.
Drugs have helped to destroy his marriage. As Sal worked hard to provide a big home, fancy cars, vacations, fine clothes, and college educations for his children, his wife worked on her drug habit. They've gone down various treatment routes, but with no change in sight, Sal gave up trying, and began living.
He lives two lives. He has a wife and family, and then he has me, the sexy side piece. Sal is Italian, and a sensual lover. Even though he's in his late forties, he is one hell of a lay. We have an understanding. When we are together, we are together. We take mini vacations together at times, where we are able to freely experiment with our sexuality.
Sal has always wanted to experiment. Nothing weird. Just good old fashioned spontaneity and grown folk kink. We've done lots of things together as a couple. Sal protects me. Sal takes good care of me, and I appreciate that very much. I take good care of him too. I'm a brown Southern Belle, with some nasty served on the side.
He loves the fact that I know how to serve him. I serve him in bed, and I know how to serve him out of bed. I cater to all of his needs. He has a desire for a submissive woman, and I am that in his life. It's who I am and I do it well. I do things like cook for him and pamper him. I want him to know how much I appreciate all that he does for me. I work hard to be everything he misses at home. Understanding truly how easy men really are, I keep his life (and mine) without complications. We have a policy about our lives when we are together. Don't ask, don't tell!
I work in management. I live a hum-drum life, and like everyone else in the US, I am attempting to pursue the American Dream. I have a nice home, a dog, and I'm single. I date occasionally, but I am not really interested in anything requiring too much commitment. As far as marriage is concerned, I live vicariously through others. No need to fuck up my great life. Marriage isn't for everyone, and I learned that early in life.
This past month, Sal took me to Hedonism II — a.k.a. Hedo — in Negril, Jamaica.
Sal and I have planned this Hedo trip for two years. We worked to get our schedules together, planned the time of year we wanted to go, planned to be there when there would be lots of other "vacationers" to ensure we got the biggest bang for his buck. It was a once-in-a-lifetime trip and we wanted it to be memorable. It was going to be the kind of trip people just can't believe actually happened.
My inner freak was at peak! I hoped he was ready for all of this. I would hate for it to mess up our good thing. Before we arrived, we discussed boundaries, fucking do's and dont's, personal and sexual preferences, how many people we'd fuck in one sitting, safety words, using protection, and whether or not we would be allowed to fuck others if we were out of sight (which was no).
Neither of us had any plans to not adhere to these rules. But sometimes…sometimes, shit just happens!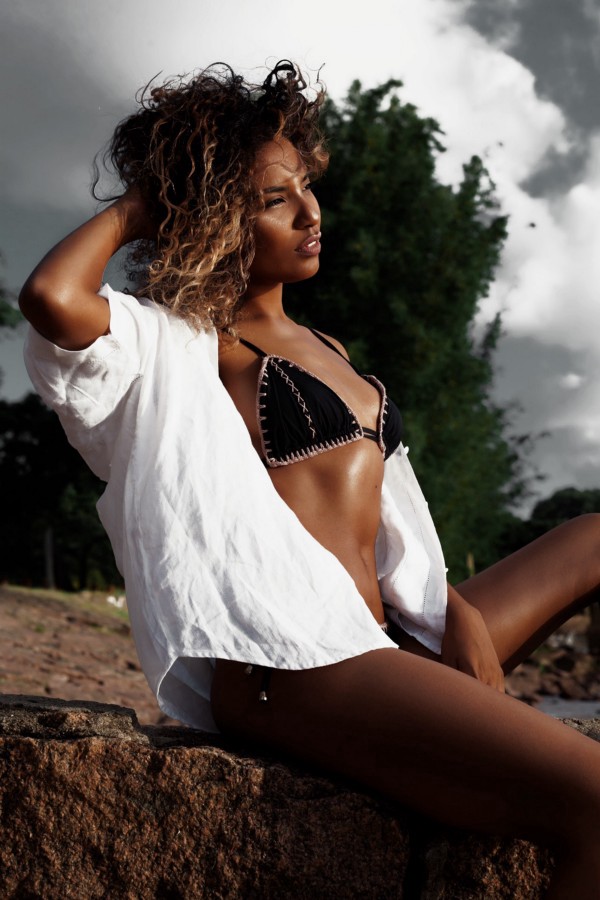 We arrived at the resort and were escorted to our suite by the bell man. Sal rolled first class everywhere he went, and Hedo was no exception. As we walked we were in awe of the beautiful accommodations. The resort had undergone major renovations and looked sensational. The bell man was not at all surprised to see the brown southern belle with the handsome Italian gentleman, and led us into our seaside suite, with glass sliding doors to the beach. He and Sal discussed all our needs, including where the best places were to see and get in on some life-changing sex. I stood off to the side silently and let Sal do his thing. I loved how he took care of me and treated me like I belonged to him. It really turned me on and made me want to suck him crazy. The bell man left with a generous tip.
I walked to the sliding glass doors. I wanted to take in the air, the beautiful blue skies, the palm trees, the tropical blue ocean. It sure beat the hell out of the Pittsburgh cold we'd left behind. I closed my eyes to absorb it all in a moment of gratitude. As I began to get lost in it all, I felt arms around my waist and a gentle kiss on the side of my neck. My eyes slowly opened, and I began to smile.
"We made it baby. We made it," Sal said excitedly.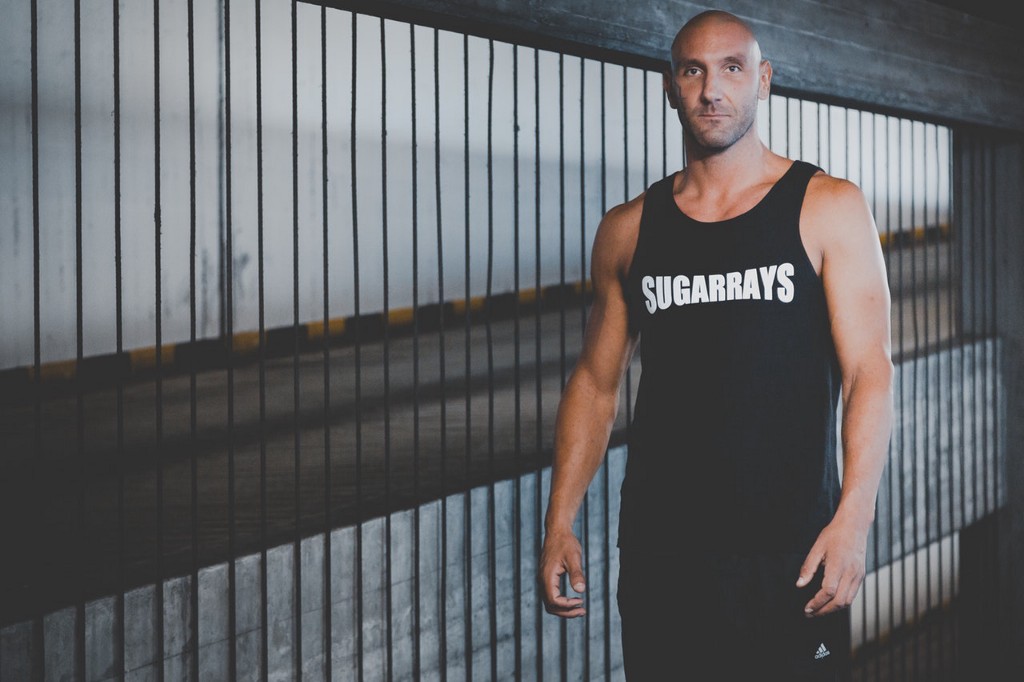 I turned to face him to show my sincere gratitude, in the same manner I always did when he took me to nice places or ticked off things on my bucket list.
"We did, baby. Thank you so much for making this dream come true for me. For us. Never in a million years did I think I would be in this position, let alone with a supportive, safe partner. Thank you baby. This is going to be the best trip ever," I said to Sal, as I kissed him gently on the lips.
Sal smiled and said, "That means a lot to me, amore. You don't even know the half. It's the simple things that are important to me at this point in my life. Thank you for being so open and supportive. I could never tell my wife or friends of these sexual desires and yearnings I have."
We embraced, as I turned my back towards him so that we could both enjoy the ocean view before we began to explore the suite and venture out into the resort to see what our new playground looked like. As we stood there, we noticed a small group of nude people on the beach. Great, I thought to myself, we get a front row seat to the nasty that people came from all over the world to participate in at Hedo. I pointed to the area where the fucking was about to commence. There was a naked couple making out already, and another couple walked up to join in. It was so beautiful watching everyone take their tender time to give attention to each partner. I was in awe. So was Sal. We were frozen as we were being exposed to our first sexual adventure that was not our own.
The one thing that I was so impressed with was how the men were gentlemen, respectfully massaging, kissing and licking one of the women. She was laid down on a blanket with the sun shining upon them all. We could see she was enjoying it. I wished I could hear better. One of the men knelt down, rubbing his hard dick, and slid it into her pussy. I could faintly hear her moaning as the other man and woman continued to rub, kiss and lick her body while she was getting fucked. After a while the man pulled his dick out of her and the other woman started sucking it. The other man had been patiently awaiting his turn, and now he pulled the first woman to him and put his dick in her pussy. He began fucking her hard, and it was obvious she was enjoying it. He caressed her breasts as he pounded her pussy like a jack hammer demolishing an old concrete sidewalk.
All of a sudden, I felt Sal's dick hard as a rock against my back. I smiled. He ran his fingers across my thin top, brushing my nipples. I didn't have a bra on, so his touches felt extra good upon my breasts. I melted in his arms with each brush of my nipples. Neither of us took our eyes off of the show in front of us. I am not sure if they knew we were watching, but I certainly know they had to not give a damn. It was 11am on the beach with resort suites all around them. That's what they came to Hedo for, and they were enjoying every single moment of it.

My pussy began to get wet. Between Sal's dick on my back and the up close and personal live porn I was watching, I was sloppy wet. Sal began breathing heavily into my ear. He knew that turned me on. I stayed focused though. I wanted to watch these two couples make out on the beach. As Sal noticed my body responding to his passionate touches, he became more aggressive about getting to the pot of gold at the end of our rainbow. I had on a mini skirt, no panties, because I wanted him to have easy access. He had it too. He always does and he knows it. That's what I love about Sal. We have equal amounts of freak in us, just waiting to be explored.
We had fooled around a little bit on the plane, so Sal was already fully aware of the brown kitty being freed from panty prison for his sheer pleasure. His dick had began to pulsate. I was so turned on. He reached under my skirt to swirl his fingers around in the fresh magic he had created.
Sal has magic fingers. He can make me cum with one finger as if he knows every nook and cranny of my pussy. This was his pussy and he knew it, though he'd never admit it.
He began whispering in my ear. "You like this, baby? You like that, huh? Do you feel good, babe?"
" Oh yes, baby… this shit feels so good," I exclaimed in my fit-to-be-tied sexy voice.
"Let's make our own show then, babe. How about you ease out of the door onto the lanai so you can see better?" Sal whispered in my ear. "I want to do you outside while we watch the group fuck on the beach. I think that'd be so fuckin hot."
"Whatever you want, baby," I said in my submissive Southern belle tone. He had me in the palm of his hand. That's where I wanted to be.
I grabbed Sal's hand and pulled him onto the ground level lanai where anyone and everyone walking on the beach could see us if they chose to look our way. I led him over to the waist high brick wall on the lanai, and spread my legs open a bit so he could get his hands underneath my skirt freely. He squeezed tightly behind me, dick still hard as a rock. By now it was oozing pre cum. The front of his pants was soaking wet. I could feel the wetness on my back. Sal reached around me and lifted my top over my head, exposing my brown tits. My dark aureolae were happy to be uncovered, my nipples co-signing the removal of my shirt as well. Sal tossed the shirt onto the ground and pulled me back to his chest.
"Take your shirt off, I wanna feel your skin," I said to Sal sweetly in my sex kitten voice.
Sal leaned back a little to undo his button down shirt, tossing it onto the floor like a filthy rag. I was still glued to the fuck fest taking place on the beach as he moved closer to me, so we would be skin on skin. He continued swirling my nipples with one hand while remote controlling my pussy with his other hand. He was making me go crazy. He started whispering his nasty nothings in my ear, which just made my pussy hotter and hotter. My eyes were glued on the two couples, the men now engaged in double penetration with one of the women while the other woman stood in front of the man on top feeding him pussy and tits. They had been fucking for nearly an hour, and it was awesome watching them. I was ready for some dick to slide into my own hot pussy by now.
"Babe, I wanna fuck. Right here, right now," I said impatiently.
Sal went to work stripping off the remainder of our clothes like there was a fire he needed to put out some place. In moments my skirt was gone, Sal's pants were gone, and all that remained were our shoes. As my skirt dropped to the floor I stepped out of it so that it wouldn't obstruct my first freak-um adventure. I was outside, in broad daylight, about to be fucked in public by my secret lover. Life was good at that moment. My focus went back to the couples fucking on the beach.
Now, the couples had changed positions, with one of the men sucking the dick of the other, and one of the women was eating the other out like she had waited all her life to devour her. I was amazed at the freedom they had, and happy that I was able to witness such joy. It encouraged me to be the best slut I could be over the next few days at the resort. It was like my license to fuck like a beast, and I was going to use my license like a boss.
All of a sudden, I felt Sal's hard dick slide into my pussy with so much force it made me cry out.
"Ewwwwwwwwwwwwh baby, my dick feels so muthafucking good," I said.
Sal loved when I told him his dick belonged to me, even though officially it did not. In that moment, his dick got even harder. He pushed me forward so that my back was arched, and I was leaning on the brick wall facing the beach. My tits were exposed for all the world to see, as my part-time man tenderly fucked the hell out of me.
Sal went to work on my pussy like a construction worker trying to get a raise. He fucked me so good, pulling his nine-inch fat python back and forth into and out of my sloppy pussy. I was creaming all over his dick; we both were living out a dream we'd fantasized about for most of our adult lives. He was fucking the brown Southern belle, and I was fucking a mature, fine-ass Italian hunk with the stamina to match it.
Sal and I continued to watch the group on the beach as we fucked on our lanai for the entire resort to see. By now, the couples had swapped and the women were riding the men's dicks like they were jockeys riding horses at Preakness. The faster they rode, the harder I wanted Sal to fuck me. I started throwing my pussy into his dick which was the sign I wanted him to fuck me faster. He obliged.
The couples on the beach switched positions again, with two of the men fucking one of the women. One was mouth-fucking her while the other man was behind her, fucking her pussy and asshole. They were at an angle now where I could see everything perfectly. I was a voyeur in heaven at that moment. The other woman stood next to her so she could get her boobs licked and sucked. They were having so much fun. I couldn't wait until we ended up in a situation similar to that. I wasn't sure what I'd do, but I'd be open to pretty much anything.
Sal put his finger on my clit and fucked me harder up against the wall while sucking on my neck. It was too much for a girl to take. The fucking of my own in addition to the fucking on the beach. Stick a fork in me. I was done.
"Ahhhhhhhhhh baby I'm cumming," I screamed out loud for anyone in earshot to hear, just in case we had some hidden viewers.
Sal continued to fuck the shit out of me like the beast in the bedroom I knew and loved. I arched my back and continued to watch the couples on the beach. My pussy was getting hot again. Sal went between watching me and the fuckfest we'd been watching for well over an hour. By now, the couples were fucking side-by-side with one couple fucking missionary style on their blanket, while the other couple fucked doggie style. Sal loves doggy position, and watching the couple on the beach get it on turned him on even more.
"Fuck, I'm cumming, baby," Sal yelled.
He growled and continued to fuck my pussy until every drop of cum left his dick. He was still hard. I pulled away from his dick, which caused a large pool of cum to fall out of my pussy and onto the ground. I knelt down so I could suck his dick. Sal loves to mouth fuck me. He had the perfect view of the couple now, my head moving back and forth taking in his big dick and the couples on the beach fucking like it was the last time they'd fuck in their lives.
"Ahhhhhhhhhh baby, suck your cock. Is this your cock? Huh?" Sal asked.
My mouth was full of dick, so of course I wasn't about to stop sucking to respond to him. I nodded my head as I looked into his eyes, giving him that look of pleasure that makes men feel like kings. They're so proud of their dicks. I know how to stroke his ego. And why not? He takes very good care of me sexually, emotionally, and socially. The least I can do is stroke his ego. I do it in the way only a good Southern belle would. I made sexy happy noises as I sucked his dick. He loved that. He grabbed himself two handfuls of tits to pull on in a backwards and forward motion to match the motion of Mr. Good Dick. My dick. I got my mouth super juicy and used my hand to massage the base of his dick as I sucked on the head and swallowed to mid base. He didn't even know how to control himself.
I assumed the couples were done on the beach, because Sal's focus now was solely on me. The combination of my hand motions, saliva production, sucking motion, and eye connection were too much for Sal to take.
"I'm cummin again, baby," Sal yelled.
I continued to suck him off as if he were my last meal. Because it was his second load, it wasn't a lot, but enough to get my fill. I looked up at Sal and swallowed his cum while gazing into his eyes. Just like he likes it. He stroked my hair so passionately. He put his hand on my face, and wiped a small amount of cum combination from the corner of my mouth.
"That was hot," Sal said.
"Hell yeah, and it's just the beginning, love. When we want to, where we want to, and how we want to, that's what this trip is all about," I said to Sal.
He pulled me up off my knees and embraced me lovingly like he always did. Sal is a very sweet man. Sometimes I think I could fall in love with him, but I know that would be asking for trouble. I'm content with what we have, and he knows that, which makes things work for us.
We were butt naked on the lanai, getting tans. I turned to the beach and the couples were gone by now. I had enjoyed them. I wondered if they'd be open to adding another couple to the mix. I wanted to try tasting pussy. I wanted to witness two bisexual men engaged in sex. I wanted to watch other couples having sex. They seemed open and free. They were all white, which could pose a problem for us. I was fully aware many people have sexual preferences, and chocolate is not always on the menu. Not sure why, because all pussies are pink inside.
Sal and I are an odd couple of sorts. It could help or be a hindrance. We had discussed that possibility and come to the conclusion that even if we were only exhibitionists for the duration of the trip, at least we would be able to witness other people having sex in public and have sex in the open ourselves, day or night 24/7.
It was going to be a good week. We were thirsty now after fucking in the sunlight, and we had a room with a fully stocked bar. Sal pulled me inside and poured us up a couple of mixed drinks. After consuming our drinks, and making idle chatter, we showered together, kissing and embracing, reminiscing over the passion we had shared earlier. One of many moments we would be sharing together.
Unless someone decided to break the rules or be a sneaky Pete.
Sometimes, rules are made to be broken. Hopefully, we would be able to stick to our agreed upon rules. But when sex and a once in a lifetime moment comes up, who knows what in the fuck will happen?
Sal and I finished showering, and got dressed with the consideration that we might find ourselves in a sexual situation. I wore a beautiful long sundress with my breasts exposed. No panties, no bra, no imprisonment of any body parts. I put on a light perfume so as not to irritate anyone with allergies should I find myself in a compromising situation. Sal wore some wide legged linen pants with no underwear and a button down black linen shirt. His nice thick dick print was showing. I was sure that dick print alone would attract a number of female suitors. We were ready for the evening, no matter what happened. Sal got a prescription for Viagra just for this trip. He wanted to ensure he had the stamina to handle whatever pussy came sashaying his way.
We hugged and kissed and headed out to tour the rest of the resort. Sal reminded me that we needed to be open, and ready for anything.
"Oh yeah, that reminds me, I forget my goody purse," I said.
I had pre-packed a purse which contained various sized condoms, wipes, lube, two small rechargeable sex toys, and some PrEP HIV prophylactics enough for a couple of doses. One can never be too careful. Now we were ready to tour the resort. This next week would challenge every preconceived notion I've ever been taught about sex, relationships, and intimacy regarding women and sex according to patriarchal societal norms. I was ready for it all. This was going to be our secret.
I took a deep breath, squeezed Sal's hand, opened the door, then exhaled. I began walking down the hall towards the hotel's common areas for clothed guest. This hotel had many clothing optional areas, and we planned on finding all of them. The sooner we found them, the sooner we could begin living out our fantasies.
#yolo
Thank you for reading!