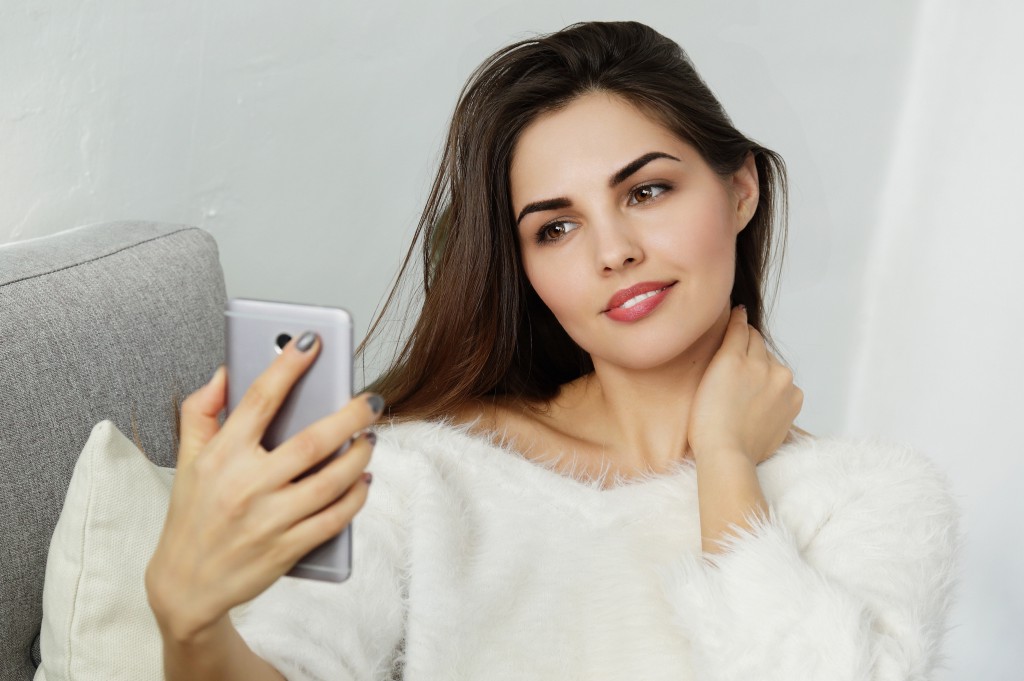 A cure for seasonal stress is surprisingly close at hand
Does end-of-year paperwork have you feeling down? Does an early cold snap have you feeling cooped up? Sick and tired of the winter mire? The cure may surprise you — have you considered upping your daily dose of porn?
It's no secret that Winter can leave you feeling stressed, depressed, and downright lousy. A recent poll found that Winter is bad for your health, mood and even your sex life! The stress of the holidays, seasonal affective disorder, decreased immune response, and chilly weather take quite a toll, with plenty of people reporting less energy and more aches and pains. Many of the 2,000 adults polled said the cold and dark winter months result in an increase in illness, a lower mood and an overall lack of motivation. More surprisingly though, one in 20 of the survey's respondents said their sex life suffered in the winter.
Luckily, the cure for the Winter Blues has been at hand this whole time. Studies have shown that sexual pleasure, including watching pornography, leads to lower stress, increased feelings of life satisfaction, strengthened immune responses, and decreased pain. One study has even shown that having two or more orgasms per week could increase your life expectancy!
Sexual pleasure is hardwired into the human body, and even simply viewing sexual imagery has marked results. Viewing erotic images has been found to lower cortisol levels, which leaves you less stressed and more able to focus — it's even been demonstrated that this effect makes men temporarily better at math. Decreased stress levels are good for more than just your mood and math skills, they also improve your overall health.
If less stress isn't enough for you to justify your porn habit, consider that sexual pleasure and orgasm also release quantities of oxytocin and dopamine, which are hormones that contribute to feeling happy, loved, and relaxed. Dopamine also helps to alleviate pain, which essentially makes an orgasm the perfect cocktail to stave off the symptoms of the season. Another beneficial chemical released by orgasm is DHEA, which increases the body's immune response. This is especially helpful in the colder months of the year, when people report that they're more likely to be fighting flu and cold symptoms.
The sexual benefits of porn are another reason to consider adding more to your winter care regimen. Watching porn, whether solo or partnered, has expansive benefits for sexual health. Viewing porn leads to better knowledge of yourself and your own desires, which when properly expressed lead to better sex and increased satisfaction. Researchers studying hardcore porn's effects on Danish men and women found that "respondents construed the viewing of hardcore pornography as beneficial to their sex lives, their attitudes towards sex, their perceptions and attitudes towards members of the opposite sex, toward life in general, and overall." A little extra time in bed with someone is sure to help warm you up through the chilly months.
To keep it brief, the positive effects of a little porn are the perfect panacea for the seasonal cruelty of the cold and shortened days. Increased happiness, lessened stress, less pain, heightened immune response and more (and better!) sex will definitely help you feel your best. Next time you feel the chill of Winter getting you down, consider asking yourself — have you been enjoying enough erotica?
Resources:
https://www.foxnews.com/story/6-unexpected-health-benefits-of-sex
https://www.glamour.com/story/6-super-surprising-health-bene
https://www.huffpost.com/entry/5-reasons-why-watching-po_b_2766968
https://www.independent.co.uk/life-style/winter-health-illness-appearance-low-mood-sex-life-motivation-survey-a8648381.html
www.menshealth.com/health/how-hot-women-help-you-de-stress
www.springerlink.com/content/am2504138130456g/
https://www.talkspace.com/blog/5-reasons-masturbation-destressing/