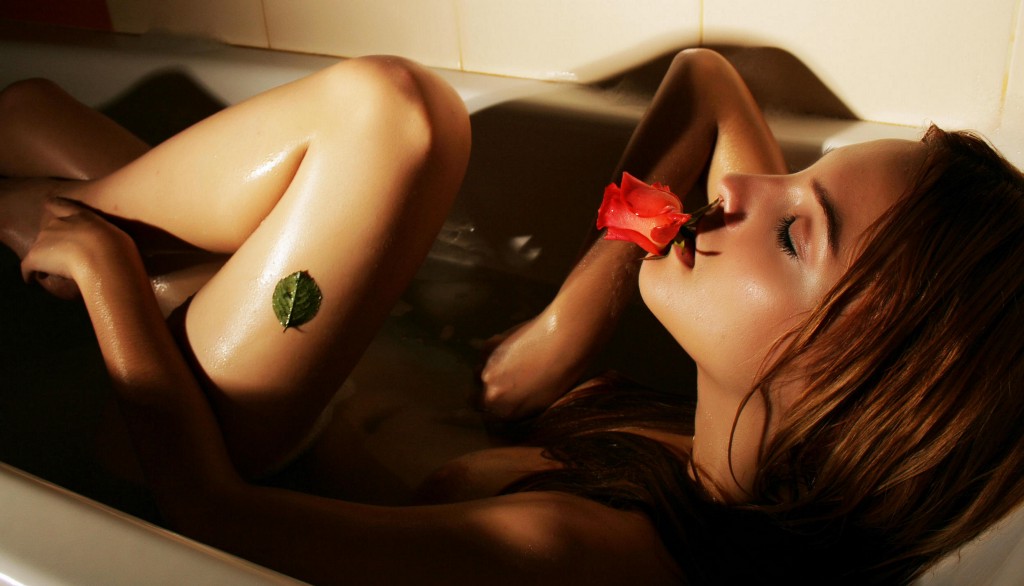 An arousing encounter with a favorite client.
The dream was recurring. I would go and see one of my regular clients at his house. Then I would see — and experience — the biggest dick I had ever laid eyes, hands, and mouth on.
This dream was based on a real occurrence, but my unconscious found it so striking that it kept happening over and over in my sleep.
Before the super big cock guy, my experiences had been fairly average — not too small, not too big. Only a few uncircumcised penises. And this big cock guy, whose member seemed almost my arm's length, wanted me to suck and fuck him.
I have to admit, other than the daunting process of getting it into my throat without gagging and being effective at the same time, I found the whole big cock thing extremely sexy.
And I would wake up. Hot and bothered.
Luckily, I had a client today. I would pour that sexual energy into the session.
I have a session most days of the week. I like to take my time with each client, so I don't book more than one a day.
In the morning, I primped. I spent a luxurious amount of time in a hot bath, a pink bath bomb exploding between my legs. Then, the steam rose, making my cheeks redden. My muscles were relaxed and I was ready for the day's visit.
Today, like any other day, I got out, wrapped myself in a warm, white robe and slipped my feet into pink fuzzy slippers. I let my long sandy brown hair drip dry on my shoulders.
I headed into the kitchen to make a mimosa, which is my version of a daily coffee. I looked over the counter to admire my surroundings.
I had rented this studio apartment specifically to see clients. The focal point was the bed and the highlight was the balcony. My adventurous clients preferred the second.
I had a silver-blue silk comforter on top of the bed. The pillows, strategically placed, would later be displaced. I had a few interesting art pieces lining the walls, one of the ways I invested my money.
I liked my love shack.
This afternoon I was going to see one of my favorite clients, Charles. He was an incurable romantic. At 6 foot 3 inches, he still had the athletic form of a football player, which he used to be in college. Now he was an investment banker, but he tried to work out every day.
He liked to take me on trips. I thought back to the last one a few weeks before. I felt the steamy tropical breeze linger on my skin again. He liked to travel to Mexico to relax once a month. This last trip helped us escape the dead of winter. Neither of us wanted to be in a blizzard and the mutual sun-worshipping connected us and provided a further foundation for attraction.
The winter was starting to pass now, the red buds opening up and hinting at the Spring. We'd have less reason to run off somewhere, but that's okay because being with me was exotic enough.
I didn't have to wax nostalgic for too long because there was a knock on the door. I opened it. Charles was prompt as always, arriving with a single rose in hand. His trademark. We wouldn't say much when he first entered my apartment. We didn't need to.
The silence was intoxicating.
He went straight to the bed, pulling me with him. There was no small talk with him, no awkward moments. It was all about getting down to business. We'd been seeing each other for a few months, so we had our rhythm established.
We just acted like long lost lovers, helping each other hungrily out of our clothes — in his case a suit, and in mine a black fishnet bodysuit with a silk black bra underneath. And no panties.
His hands ran over me as I spread my legs open for him, my body eager for his lips on me in every sensitive and sensual spot possible. He fingered me as I began to climax, pushing forward my hips, begging him for more.
He reached down, holding the base of his large cock, which he proceeded to rub against me in hot desire. After putting on the required condom, he quickly thrust himself inside of me, the wetness pouring out as I climaxed again.
He pushed and pulled his cock in and out of me, the intensity welling up in my red velvet private inner glove, the contractions forcing him into me more deeply than I could have ever imagined. I felt his climax, each thrust interrupting any thoughts of the mundane that might otherwise float through my mind.
I felt a deep longing quenched.
This would end up being the kind of memory that sustained me during later dry spells and, if I wasn't totally into a client, it helped me get through certain sessions. I would elevate that memory into a fantasy, the sexual intensity embedded into my synapses and easily called upon when I was horny.
How many escorts had a go-to fantasy emanating from a real sexual encounter with a client? How many escorts got off on the paid sex they offered?
I didn't know, but, nevertheless, I felt his cock thrust into me, storing the sensation for later, visualizing it in my mind. For many orgasms to come.
I liked getting fucked and getting paid for it.
And then, afterward, it was like always. Charles stayed for a while, getting his session worth. He wouldn't fuck and flee. He liked to talk to me, asking about my long-term dreams, favorite memories, where I would like to travel.
The sex was hot as hell but he enjoyed my company as well. He'd continue our conversation, massaging my body, caressing it as I sunk into deep relaxation.
Finally, he pulled himself away and went to leave. The red rose was lying askew on the floor, and I picked it up and placed it on the nightstand next to the bed. I watched him as he put on his clothes. His muscular arms fetched the red tie.
We would have to play with that next time.
He kissed my neck, bringing back the heat from my earlier bath, my cheeks again reddening with another type of steam. The sun was starting to wane, the heat of the afternoon dissipating.
Charles left, without saying goodbye. We never said it. We didn't need to greet each other and leaving was only temporary. We acted as if seeing each other was the most unquestioned experience we could have. The doubts between a client and hooker replaced by two lovers connected by dollars.
I lay down on the bed, resting my head, my body still vibrating. I always napped after my sessions. And then, again, I had the big cock dream.
❤️
Sign up for my newsletter to find out more about my projects and writing.