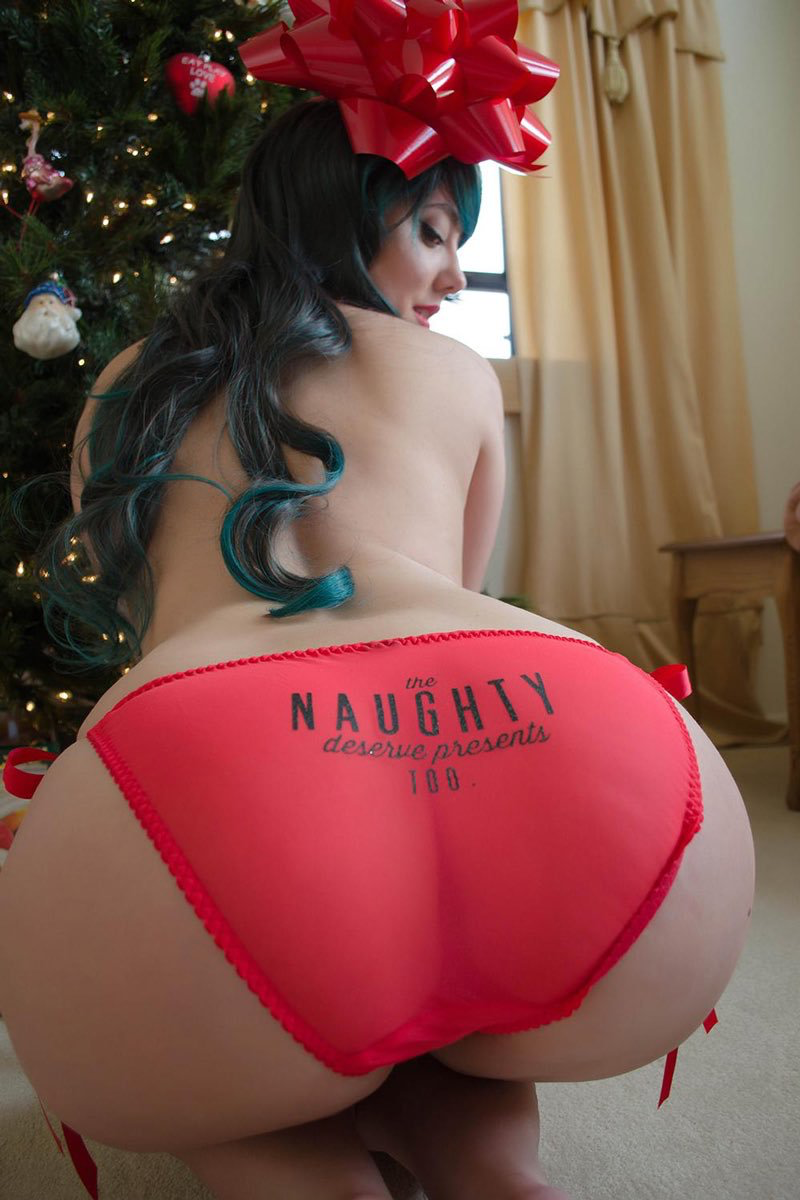 It was just before Christmas on a cold winter evening. My wife Karen sat beside the lit Christmas tree waiting for me to join her so we could open our gifts from each other. It is a tradition we began prior to our marriage four years ago; it was in this manner I had proposed to her. There were other boxes stacked at the base of the tree, the majority of them from our friends, neighbours and family. We didn't intend to open everything that evening; only the important ones, we promised ourselves. Christmas was going to be a busy day.
I returned from the kitchen holding two glasses filled with red wine. The fireplace was ablaze, throwing warm light in the room. Frank Sinatra was playing on the turntable.
"Here you go, darling," I offered Karen her drink before settling beside her.
"Thanks. Are you ready?"
"Oh, yeah." We made a toast, then each picked our designated gift-wrapped box and passed it to the other. "Merry Christmas, darling."
"Merry Christmas, honey."
We tore through our wrappings with enthusiasm. I was the first to open the lid of my box and sift through the form protector inside to unearth a fetish leather whip. I cradled it with both hands, feeling over its tassels. I was all smiles, as this was an unexpected gift from her.
"Oh Karen, you shouldn't have."
"It was my pleasure, babe," she kissed me. "Now, let's see what you got me."
Karen's gift turned out to be threefold. The first was a tight-fit body-stocking outfit, the second a pair of panties that were imprinted with the words THE NAUGHTY DESERVE PRESENTS TOO on the back. Her eyes lit up. Her infectious smile warmed my heart as she took the panties and body-stocking outfit out of the box to get a good look at them.
"They're beautiful," she gasped.
"Try the panties first," I suggested.
She drank some of her wine, then got to her feet and stripped out of the long-sleeved shirt of mine she was wearing — she wore nothing else underneath. The panties were a perfect fit when she tried them on. They hugged her butt cheeks perfectly and made her curves prominent.
"You went all out for this, Jared."
"Gotta give my babe the best. But I'm not done yet. Look inside the box, there's another gift inside."
Karen went looking and found an embossed invitation card. She opened it and read what it contained. I observed her eyes moving left to right, her lips moving and gradually she realized what it meant. Her frown of concentration disappeared, replaced by another smile.
"Jared, you didn't…"
"But I did, Karen," I replied proudly.
She returned to the card, read it once more and then looked at me.
"My God, you seriously did this?"
"I did. But it won't happen yet. They didn't give me a specific time except to say it might happen after Christmas."
That news somewhat dampened the joy in Karen's eyes. "After Christmas? They didn't give a specific date? Why not before?"
I shrugged. "The holiday season has become the horny season for a lot of customers, honey. Plus, they've got a backlog of couples' requests that need attention. Couples have booked with them way back in the summer."
"Aww, why does it have to be so," she whined. "I'd have loved something this special on Christmas night, or right before it. Your folks promised to be here before New Year, remember? We might not have time."
"Don't worry," I insisted, pulling her into my arms. "No matter what, we'll make time. I paid top dollar to see this through and I'm not about to disappoint my babe." I kissed her. "Not tonight, and not ever."
"Will there be two Santas? You promised me two this time, remember?"
"Yes, I do remember. And yes, there will be two."
"Good." The smile returned to her face and she kissed me back. "Pick up your whip, pussy boy. Let me break you in."
I picked up the whip and body-stocking outfit, along with our empty glasses. Karen went to the kitchen and returned with the wine bottle in hand.
"We're going to need it before the night's over." She took my hand and led me upstairs to the bedroom. Our lair that housed our dirty fantasies.
It was the night before Christmas. Karen and I were upstairs enjoying our evening playtime. We had gotten tipsy on Martini and decided to have some fun with ourselves. She wore her body-stocking outfit and had me spread on the bed on my face and was fucking me with one of her favourite sex toys: an eight-inch strap-on dildo. I clutched the bedsheets, dug my chin into the pillows and tensed myself, grunting as she rammed into me hard. Sometimes she'd slow her pace and lean towards me, rubbing her tits over my shoulders, laughing while she did. It was her way of declaring that I was her bitch. Her submissive pussy boy.
The doorbell rang. Karen stopped and we both listened, thinking perhaps we heard wrong. Then it sounded again.
"Don't tell me that's your parents."
"I don't think so — they're not supposed to be here for another two days." I stood up from the bed. "Usually they'd call to let me know they're coming."
"Unless it's those nosy neighbours that moved in next door?" Karen suggested.
"We'll see." I put on a robe followed by my slippers. "Don't come out until I knock," I told her before leaving the room.
The doorbell sounded again as I shuffled down the stairs. I got to the door and peered through the peephole, then unlocked the door and stared at two black men wearing bulky Santa Claus jackets and pants and hats; neither had bothered about wearing fake beards.
"Ho, ho, ho, white boy. Is your wife home, motherfucker?" said one sporting a shaved head; he introduced himself as Tyson.
They were members of the Tongue Patrol gang, the erotic establishment I had hired after perusing their Cuckold Satisfaction brochure weeks ago for this special occasion; they had kept their promise to be here on Christmas Eve. I was so elated I couldn't wait to get them to Karen.
"Yes, she's upstairs," I answered. "Come in."
They stomped their shoes on the mat before entering the warmth of my home. I shut the door and without further word led them upstairs.
I tapped on the door. "Honey, I'm back," I announced.
Karen opened the door and was probably about to inquire who the visitor was but froze when she saw the two black men in Santa Claus outfits flanking me. Her mouth was agape as it suddenly dawned on her what the men were here for as well that I was all smiles as I did the introduction.
"Honey, this here is Tyson," I gestured at the black man to my left. Then to the one to my right, who towered over me by five inches, and was long-limbed with a protruding jaw line. "I'm sorry, what is your name, sir?"
"Jones," the tall black man answered. "We're here to claim pussy and kick ass."
This was the third part of my wife's Christmas gift. The men advanced after her like wolves hunting prey. They took her to the bed while I shut the bedroom door. She got on her knees and watched them pull down their pants and shove their cocks one by one into her mouth. Karen slurped and choked on their meat, her head going back and forth on each black Santa. They ripped her body stocking to grab at her tits and paw her buttocks; that excited her immensely.
The Tongue Patrol men weren't here to fuck around or waste any time. They got Karen on her knees and Tyson ripped the underside of her body stocking and shoved his huge cock inside her. I listened as Karen screamed. She attended to the other's cock with her mouth while making gruelling whimpers as she got fucked from behind. Tyson tore into my wife in ways I never could: he smacked her ass, yanked her head backward and didn't once let up from fucking her harder. Karen alternated between moans and screams — she was enjoying every minute of it, drowning in her lust.
Jones got to his feet and took over. I dropped to my knees at the foot of the bed, aiming my cellphone and taking snapshots as Jones stood over my wife from behind and lowered himself on her. I gasped at the sight of his rod stretching my Karen. Hearing Karen whimper and squeal, I could tell she was feeling it, just as I was seeing them gangbang her roughly. The men had undeniably huge cocks just like the brochure had promised.
I looked to the side and there was Tyson standing beside me, stroking his cock near my face. His cock was wet from Karen's cum.
"Suck it, white boy!" he barked.
He didn't wait for me to drop my phone. He grabbed the back of my head and thrust his cock at my face. I did my damn best cleaning his cock as well his dangling nuts. Afterwards, Jones came over and I applied my oral skills to him as well.
"White boy here likes being fucked, don't he?" Jones asked his friend.
"Only one way to find out. You want him or should I?"
"Let me have him," Jones pulled me to my feet. "You take care of his bitch."
They got me and Karen on the bed and they proceeded to fuck the shit out of both of us. Literally, Karen and I were groaning our heads off. Jones pulled out of me and went over to fuck Karen while his buddy Tyson pushed me back on my face and shoved his rod inside me. The fucking went on and felt more like hours. It was with relief when Tyson pushed me to turn around and jerked cum all over my face. The same was being done to Karen too. We got together and licked, kissed, and tasted cum off each other's lips.
Jones continued fucking Karen while I showed Tyson where the bathroom was. He turned on the shower and soaped himself off while I stood waiting with a towel in my hand. He came out and dried himself while I dropped to my knees and sucked his cock until he pushed me away.
"The night ain't over yet, white boy," he declared.
We went back into the room and he took over from Tyson who then went to have his own shower. That was how we carried on well into Christmas night.
Wishing you all a happy Christmas holidays and hope your erotic/cuckold dreams come true . . . at least until New Year. Hope to see you all around in '19. Peace & Love