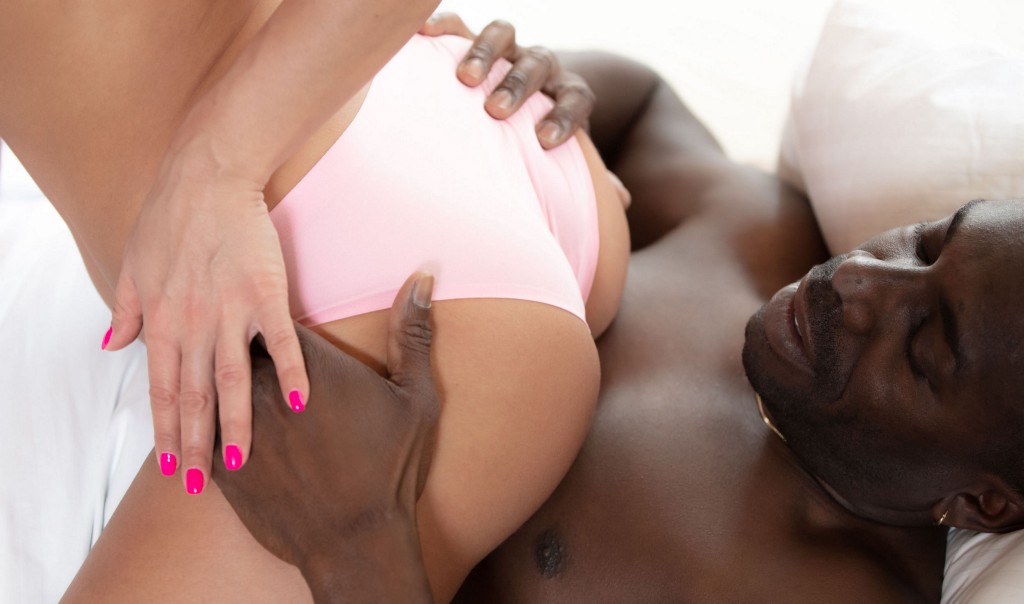 Anna was already inside Agnes' bedroom, completely naked. Despite coming heavily, my dick was still very hard. I knew that the night was just beginning…
Anna was slimmer than Agnes and equally beautiful. The latter realised that her friend was in her bedroom and motioned her to come and join us. Anna positioned herself on top of my mouth, legs widely opened. I got the message instantly. The two friends had spent so much time travelling together that they needed no words to communicate. While I ate Anna, Agnes went down on me. My cock stiffened up again.
Anna's pussy moved rhythmically on my mouth. I stuck out my tongue and could feel it hitting the tip of her clit. At some point she grabbed the back of my bald head and pushed herself further down onto my face. The smell of her pussy was incredibly arousing. I was very hard again. This was a signal for Agnes, who rubbed the tip of my fat dick against her pussy lips.
Agnes said something in Polish to Anna, which I later on understood to be related to protection. Agnes left the room and came back with a condom which she proceeded to put on my hard cock. In her Polish-accented English, Agnes told her friend, "C'mon, it's your turn now, he feels amazing!"
Anna slid down my body and impaled herself on my dick. Just like she had been doing when sitting astride my face, she began to rock back and forth. Agnes began to fondle Anna's small breasts from behind. The latter leant back and kissed her friend on the mouth. A wet, tongue-filled kiss that made me even more turned on. I opened my legs wide and pushed up as Anna ground on my dick. She didn't last long. She hardly made a sound when she came. Instead, she dug her fingers into my chest and heaved like a wild animal. Her eyes were firmly shut and her face betrayed pure pleasure. Her body was all tense as a muffled moan escaped her lips. She convulsed and shook uncontrollably.
When she calmed down, I brought her closer to me. I knew it'd be another five or six minutes before I came. My fingertips travelled down her back from nape to buttocks and back up. Meanwhile, I had picked up a little grinding movement myself. I raised my legs and this caused Anna to move further up my body. I planted both my thick lips on her tiny ones. Suddenly I felt her body tense up again. This time her orgasm was less dramatic but equally satisfying. The evidence was her mischievous grin when she raised her head. I took both her ass cheeks in my hands, spread them and plunged my cock in as far as I could. Anna held on tighter to me and as our foreheads touched, I felt my dick stiffen and finally shoot its load. This time the moan came from me, not muffled, but loud and intense.
As we both looked at each other, sweated, salty and satisfied, we heard another loud scream. Agnes had just come, her creamy fingers drenched in her pussy juices.
It was now time for the three of us to go to sleep together. I knew, though, that in the morning there would be another round. I could already taste those two pussies. My tongue moving from one to the other, my fingers making both Agnes and Anna writhe and my fat, hard, big black cock making them come countless times.