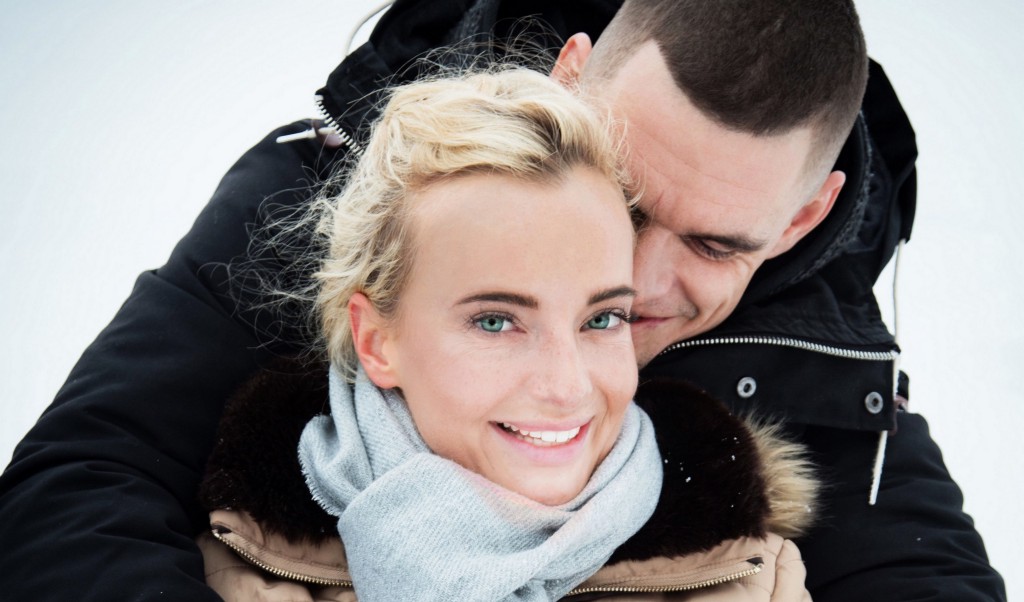 Polar storms bring out our inner perv
As a wicked winter storm made for some unbearably cold winter weather and wind chills brought temperatures below zero, people in the Midwestern United States spent more time huddling indoors and, apparently, watching porn. A popular site reported that their traffic from states afflicted by the icy polar vortex were between 9% and 22% higher than average. It seems that quite a few people were heating things up in the thick of the cold — overall, traffic to the website rose 5.94% during the storm.
The significant statistic should not come as much of a surprise. The data, which was collected at the end of January, actually correlates perfectly to what happened during 2017's Winter Storm Stella, a blizzard that blanketed the northeast. Similar patterns were observed during 2016's Winter Storm Jonas and 2015's Winter Storm Juno. So is it the threat of the storm that gets us all hot under the collar?
It's unlikely that the sleet and snow is having an aphrodisiac effect on housebound snowbunnies. Traffic to adult sites seems to increase during events that keep people indoors. In addition to matching up with data from other nasty storms, the numbers are similar to what was seen during the recent 35-day government shutdown in the US. In particular, site visits rose around one in the afternoon and two in the morning, which suggests that boredom and free time play much more of a role than living in a winter wonderland.
The one exception to the increase was the state of Michigan, where traffic dropped by -2% below average. Pornhub posits that this may be down to people being a bit too cold due to the shortage of natural gas in the state, which prompted Michigan's governor to ask residents to turn down their thermostats to 65 degrees Fahrenheit (18 Celsius). The site quipped that "perhaps the temperatures inside were too low for people to risk exposing their extremities unnecessarily."
There is something comforting about knowing that when faced with copious amounts of indoor free time, people tend to default to watching porn. Hey — at least it's not just me! Sex often has to take a backseat to everyday life, and it's nice to know that as the snow muffles the hustle and bustle, we can still collectively sigh and wank one out together. It certainly beats shoveling the sidewalk.
References:
Moritz-Rabson, D. (2019, February 5). Pornhub traffic rose in Midwest as temperatures plunged during polar vortex. https://www.newsweek.com/pornhub-traffic-rises-during-polar-vortex-1318170
Pornhub (2019, January 17). Government shutdown leads to Pornhub traffic increase. https://www.pornhub.com/insights/government-shutdown
Pornhub (2019, February 5). Polar VorteXXX. https://www.pornhub.com/insights/polar-vortexxx