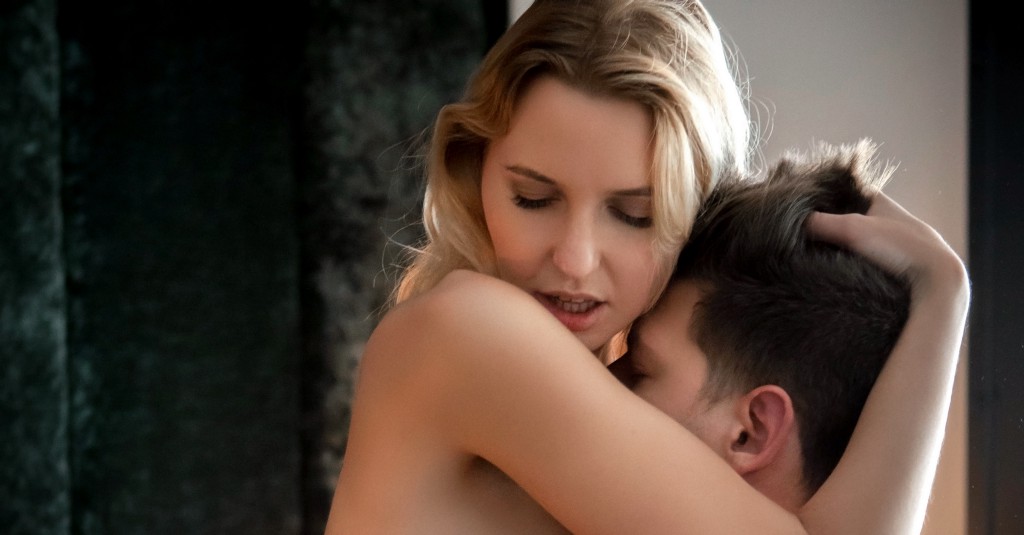 We are at the club, in one of the small rooms with a funky triangular bed. We have been fucking in missionary now for a longer time than it takes for her to come. She asks me to hold still and as I do, I feel her contractions pilling up, in very slow motion. She moves her hips up as if to fetch the last scraps from me, and then her legs start shaking. The feeling of time usually fades out when I experience her orgasms, but today I can feel every detail in super slow motion. Her vagina contracting around my cock in pulses that are more voluptuous than usual.
A long time ago she asked me if I had ever done "drunk fucking". My answer at the time was that I prefer to be sober and enjoy every moment of it. But tonight was to be different. I had invited her to this club, to the Friday party. I know she is an introvert, and as she suggested getting a double whiskey for her to reduce her inhibitions we went to the bar.
I was surprised to see my beautiful angelic companion knock back the whiskey as if it was water and ask for a second one to take along. After a few minutes of trying to talk to some couples, we decided to go upstairs. We went into a room where a threesome was getting started on the adjacent bed. We got in the action but it became clear that having a group in the bed next to us was taking away her concentration.
I kept trying to tell her that the alcohol had not "uninhibited" her enough, and it was hilarious as we were failing to being able to pronounce the word in our state. Took like three tries for her to finally understand me, and another three tries on her side until she could speak it back. After another sip of her whiskey we went to the tiny cozy room with the triangular bed. Tonight, my girl was quite assertive and told me exactly what she wanted. I was to give her oral pleasure but with a pillow under her butt because she wanted to see what I was doing.
She was wearing this beautiful burgundy colored leather mini skirt that showed the fantastic length of her legs. Her garter belt and stockings were a calling for pure lust. Her long hair and beautiful pink bra with flower patterns gave her an air of innocence that gathered the attention of all partygoers. And the shine in her eyes as she asked to be eaten by me was the cherry on the top.
It took me ages to make her come through oral stimulation. After hundreds of hours of flight time with her clit, I know how her body reacts to me quite well. It was interesting to see the same reactions but at a slower pace. She would sometimes pull my head up so that she could see how the tip of my tongue was licking the tip of her clit. And sometimes she would ram my face down as if asking me to suck the hell out of her.
Her orgasm did come, and in difference to the normal ones she kept rubbing herself on my mouth for a much longer period of time. As her thighs started shaking on me I held onto them and placed the tip of my tongue quietly on the tip of her clit. Emotions erupted out of her like a volcano. She told me that she had never been able to come when drunk, and that the effects of alcohol on what she had just experienced were mind blowing.
When we make love it is usually me suggesting what to do next. Tonight, emboldened by the alcohol, she knew exactly what she wanted. She pulled me up and led my shaft inside of her with her hand. She raised her knees and put them under my armpits. And she grabbed my butt with her hands and showed me the rhythm that she needed. And she got it. I could see her eyes filled with lust and desire for me in one of the sexiest moments ever.
"In vino veritas"
As I rode her in missionary I could also feel her slow reaction times. She was definitely building enough momentum, but was not stopping me to orgasm as she does in our normal lovemaking. I remembered her telling me that I had to stop for her shaking to show up, and so I did.
Her cries while coming came from deeper inside this time. She moved up her legs as if to hold me into position, while at the same time grabbing my butt with all her strength to keep me inside of her. The spasms showed up like a roaring avalanche and embraced the whole of my shaft. It was a delicious feeling seeing her body react as it usually does, but at a slower pace.
After doing doggy, and taking a shower to cool down, we went back into the room, where she pushed me on the bed and told me that she wanted to extract my juices. The effects of the booze on her were wearing off and she was not so tipsy anymore. She got on top of me and nailed me with her hands. My girl was fucking me wild, and her kissing was taking me to the glory. She pulled out and told me that she wanted me to jerk off so that she could taste my cum.
She was pinning me with her body, as I was doing the deed with my hand. She reached down with her hand and pushed at my perineum, that sweet spot under my balls and above my ass. At the same time she kept kissing me as if there was no tomorrow. The combined strokes of my hand and my cock in her sex must have turned her on again, because she decided to push me inside of her and finish me with her hips.
I honestly don't know where that came from. We had been fucking like rabbits the night before and even while getting ready for the party. But she did extract my juices as I was inside of her. She immediately went down and licked the rest out of my cock as it was still pulsating from my orgasm. "You taste bitter," were her words, and she came up to share her newfound delicatessen with me in a sweet kiss.
We got ourselves halfway dressed and went out to the bar. Where is everyone? was the question. The bartender showed us the clock, it was past 2 AM. We had been fucking for over two hours. It was time to go home, but if you thought we would then rest a little, you surely don't know us well enough…