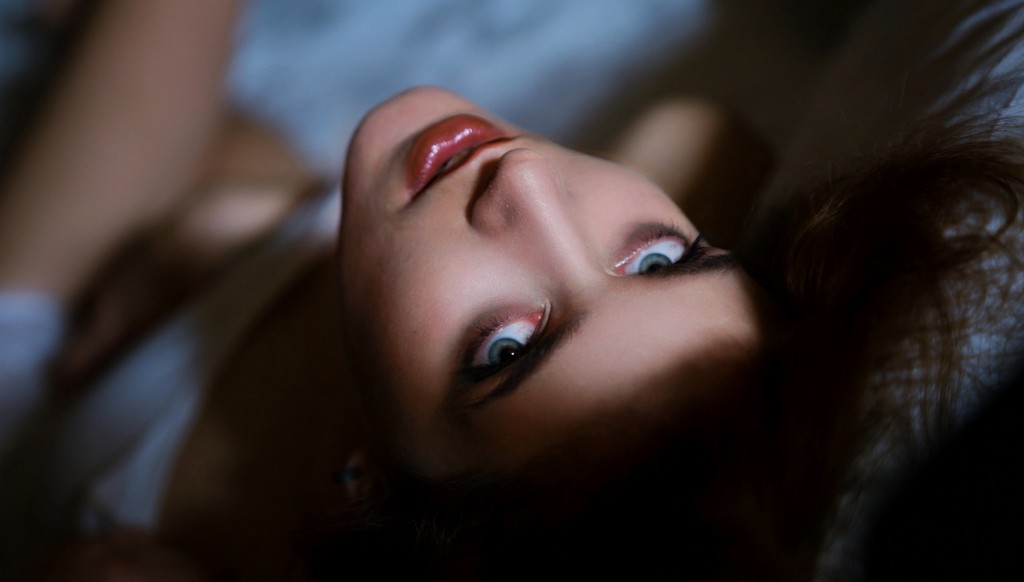 We live in a small town that gets a lot of visitors as soon as the air chokes with pollen. All the new faces pull the town out of a wintery sleep. Most travelers ended up at Hooked, the closest thing to a fancy seafood restaurant in York.
My girlfriend, Natalie, has been a seasonal waitress at Hooked for a couple of years. Her boss is a bit of a creep. He makes all the women wear super short black shorts. Natalie doesn't mind. Honestly, it helps with the tips. She has long legs that stand out, and her toned skin seems permanently tanned even though she rarely gets any sun. Her pretty face has the paleness of a ghost that brings out a strange maroon color in her lips. Her hair is as black as the night.
I've gotten used to her getting hit on. She always comes home from a late shift with a story or two. For a town of our size, we have a disproportionate number of modeling and movie agents, or so they say. One dirty old man promised her the next role in Wonder Woman. "Come to the motel and we'll finalize the paperwork," he said.
Every so often, she doesn't come home.
I've gotten used to that too. We've been together for a long time. I know she needs a night away sometimes to satisfy her cravings. At least I know she can take care of herself.
She typically texts me when the night is headed in that direction, as she did recently.
"Some dude is claiming he's got the biggest boat in the marina," she said.
"Sounds impressive. You going to check it out?"
"Maybe."
If you really want to get in Natalie's pants, get her on the water. The mere thought of the salt in the air — the feel of it in her nostrils and on her tastebuds — awakens her senses.
"Who's the lucky guy?" I asked.
"Well, he's got a buddy. They look friendly enough."
"Cute?"
"Enough."
Natalie has a certain type. It isn't physical as much as an attitude she is looking for. She likes the kind of guy with the audacity to think he can get with her.
She also likes the type who is just passing through. She knows if word spreads about her she might not be able to hold a job — even in those shorts two sizes too small. In York, a girl has nothing more valuable than her reputation.
I went to sleep without hearing from her. The next thing I remembered was her crawling into bed at some point after 4 a.m.
I could smell them on her.
"You're home early," I said.
"I missed you," she said.
"How'd it go?"
She held my hand against her bare breast. It was sticky with sweat and other evidence of a wild night. Her heartbeat was faint.
"Did you cum too?" I said.
She started to laugh. "Actually, multiple times. They weren't half bad. It's really a shame."
It had been a slow night at the restaurant, so Natalie asked one of the other girls to cover a couple of her tables. She took a nice walk to the harbor with Lawrence and the other guy — she thought his name was Will.
Lawrence had the kind of fishing boat that you would never find a real fisherman in. It was luxurious and pristine — it didn't get out of the marina much. There was an open-air captain's cockpit above the deck. The stern was lined with a u-shaped bench oriented around a door on the starboard side leading to a small dining room and a kitchenette. Stairs led down to a master bedroom, a bunk area, and a bathroom.
Lawrence took the boat out until York looked like a string of Christmas lights strung across the horizon. He killed the engine. The water was unusually still, leaving them floating in a cool breeze.
"I could go island hopping all the way to Newfoundland in this," said Lawrence. "But I find town-hopping is more interesting."
Natalie laughed.
Lawrence pulled open a cold storage area under the deck, which he had converted into a drinks cabinet.
"What are you drinking, princess?" said Lawrence, a fit man whose good looks helped her forgive him for that gray, bushy mustache — or the fact that he called her princess.
"A bottle of Scotch you've been waiting a long time to open," she said.
She could tell from the smirk that Will admired her boldness. He didn't talk much. He was a younger man, buff with a buzzcut. He looked more like a nephew but she was sure he was a co-worker.
They treated her like she was a colleague. "It's like they thought I was going to complain to HR if they gave me an awkward look," she said. She thought the drinks might relax them. But Lawrence finished his fourth double and was seeming more anxious about the night. "Well, we got a long trip home," he said.
"Give me a second," said Natalie. "I don't want to lose my balance in the bathroom."
At this point, she was feeling annoyed. She didn't know if she would let the night go the way she sensed — from their heartbeats —that Lawrence and Will wanted it to.
"What's with the modern man?" she said. "They don't know how to seduce a woman anymore."
"Oh, I don't know, I can appreciate the sensitive type," I said.
"Yeah, but I know who you are underneath. Your softness hides your strength. That's why I have loved you all these years."
"So what happened next, dear?"
"I went to the bathroom and washed up a little. I stripped down to my blood-red thong panties," she said. There was a white undershirt in the master that she threw on. It felt thin over her nipples and it went down over her butt cheeks. "It reeked of Old Spice," she said.
Then Natalie started to chuckle. "What?" I asked.
"On my way up I passed the sound system and saw a Best of Sade album."
"No!" I said.
"You wouldn't believe the looks on their faces when they saw me coming up the stairs half naked and shaking my ass to the sound of a sensual keyboard solo in The Sweetest Taboo."
Natalie turned around for Lawrence and Will and did a slow dance. She bunched up the shirt below her breasts, pulling the cotton up over her round ass, which had held their attention most of the night.
There's a quiet storm
And it never felt this hot before
Giving me something that's taboo
Lawrence looked like he was in a trance and Will was smiling like a big oaf. There was not much space between them on the cushioned bench so Natalie pried her way in between them. She could feel their dicks hardening underneath her elbows.
"Just think of me as a mermaid or something," she said. "Something exotic that just landed on your boat that's yours for the taking. Can you do that, Captain?"
"Yes…princess," said Lawrence.
She began to rub her hands all over their shorts and between their legs, sneaking glances back and forth.
"Ok, Captain, what next?" she said.
Lawrence started to kiss her. Will put his hands over her tits and pulled the t-shirt down to suck on her neck. Natalie slowly pulled out Lawrence's cock. It was leaky but still a little soft. She leaned down to suck on him, coaxing the blood until he was big and thick as he held her tight by the bun at the top of her head.
It took her disciplined mind — trained by many years of practice — to resist giving in to her temptation and ending it right there. She was compassionate, unlike the rest of them. These men deserved better — maybe.
By the time she pulled Will out, he was good and hard. She didn't feel like sucking his cock so she gave them both hand jobs as they continued to kiss.
Lawrence slid his hands slowly up her legs to her thong, pushing his fingers down into her soft wet spot. "He had a working man's hands — they were rough — but he was still gentle on my clit," she told me.
Natalie had been paying a lot of attention to Lawrence when she felt Will leave her side. He got down on the floorboards and pulled Natalie's thong down her long legs. "He was a little sloppy. He had a hard time finding my clit buried beneath my thick black bush," she said. "So I was surprised how quickly I came the first time."
"More of a situational orgasm," I told her, trying to soothe my natural rage with some light humor.
Lawrence slipped Natalie's shirt off and stroked down on her fat nipples as she sucked his cock. "I asked Will to fuck me."
She got up on the bench so Will could slide inside her from behind. He was so strong. "I'd probably have black and blues on my ass if…you know."
"How did you hold yourself together so long?" I said.
"Changing things up was a distraction," she said.
Natalie kept sucking on Lawrence's shaft until he needed a little break. She switched sides, sucking her juices off of Will's uncircumcised cock as Lawrence jabbed his tongue into her loosened pussy and stuck a finger in her ass. By the time Lawrence was ready to fuck Natalie, Will needed a break too.
"It was kind of sweet they didn't cum so quick," she said.
She got on her back for Lawrence and told him to strip down. She took his pecs — strong but slick with sweat — in her nails and dangled her leg over the side of the boat as he fucked her. She could hear the sweat dripping on her like hard rain from his forehead. He squeezed her tits firmly in his hand. Will hovered over her head and she demurred, licking at his shaven balls.
She came several times before the men reached their breaking point.
When she sensed they were getting close she got on all fours on the cushions. Will came in from behind again, thrusting himself deep inside her. She patted on the cushion in front of her where she wanted Lawrence to sit. She was ready to finish him off.
"You should have heard me moaning with my mouth full of the Captain's cock," she said.
"When did they suspect something?" I asked, trying to stay calm.
"I'm not sure if they ever did," she said. "Not until it was too late anyway."
She could feel the blood rushing to Lawrence's cock. She gripped her fingernails into the side of his leg, breaking the skin and drawing blood.
"Uhhhhhaghhhh!" he screamed.
The smell brought fire to her eyes.
"Come on, Captain, cum for me," she said.
As soon as he started to cum she pointed his exploding dick at her tits. She liked to swallow, but not a man's seed.
He came all over her and curled back in his seat in ecstasy. Will emptied himself inside Natalie — convulsing with pleasure — as she put her mouth deep over Lawrence's cock. She could feel the throbbing of his veins slow down as the blood began to recede. She didn't want to startle him, so she slowly sunk an incisor into a virgin vessel.
"He started to slowly drip into my mouth and then gushed as his vein opened up. I could barely keep up," she said. "When he realized what was happening he grabbed me by the neck but the life was already draining from him."
"What about Will?" I said.
"He had kind of passed out next to us," she said. "I pushed him over on his back. The last thing he saw was me holding an empty bottle of Scotch over my shoulder with Lawrence's blood dripping from my mouth."
We were silent for a few minutes. "You're not mad at me, are you?" she said.
"For what?" I said.
"For making them cum."
"Oh, no honey, no. It was the right thing to do."
She slumped her head down on my chest. "I have a little surprise," she said.
I looked down at her and she came up towards me for a kiss. We locked lips and a spurt of blood shot into my mouth. My cock, which had been hard for most of her confession, rushed with excitement. I slid my tongue deep along her tongue for another taste but it was mostly gone. "Oh fuck Natalie, you're such a tease," I said.
"Just lie back," she said. She stuck her hand through the hole in my boxers and pulled me out, stroking me until I made her hands sticky with cum. I continued to breathe heavily for several minutes, feeling some slight satisfaction with a pang of hunger.
"That wasn't the surprise," she said.
I sat up in bed.
"Will's still alive. Tied up on the boat in the master bedroom," she said. "There's about 90 minutes before sunrise. You probably have time to get a bite and then go find a resting place for the boat."
I didn't bother getting dressed. I jumped through our open bedroom window and headed towards the water. My boxer shorts rippled against a stiffening ocean breeze. The crest of the waves sent up a cooling mist against my body.
My senses were overwhelming me. The sea rolled like thunder. My mouth was filled with the taste of the salty sea air. And as the fishing boat drifted into view, I could smell his fresh blood.