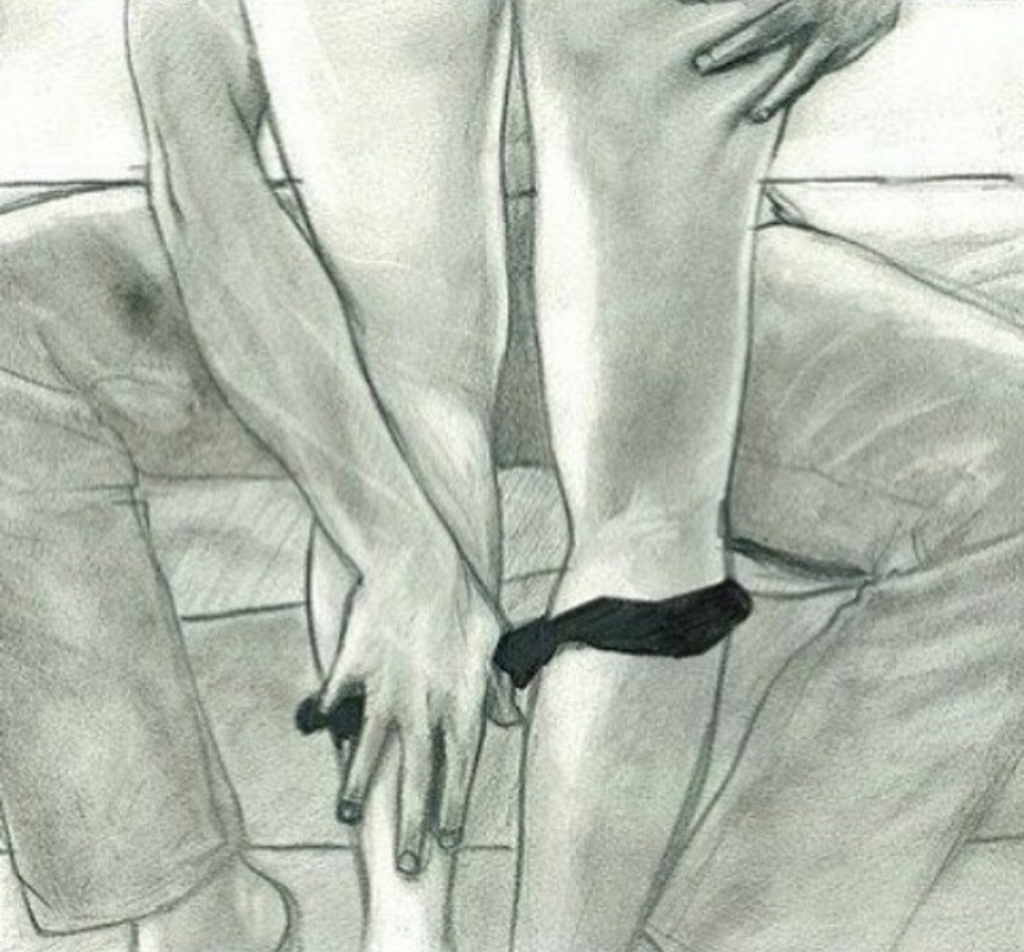 I spent a lifetime chasing things. Boys. Jobs. Love. Money. I wanted it all so bad. Just that one boyfriend. Just that one ring. Just those shoes. Just give me this one job. After a while I learned that the best thing about everything was the challenge of getting there. I wanted to live forever in the moments of the "just before." Waiting to find out if your crush really likes you. The rush of a job interview. The moment he kisses you as he pushes his cock in deeper. I want to float on a cloud of just before's.
Like a man with a woman just after he cums; sometimes when you arrive at your destination, things change. I used to define love as someone I could have just as much fun with waiting in the DMV line as we would sweaty with hoarse voices at Lollapalooza. The problem is even if you find that person who makes you a better person, complements your personality perfectly and checks all the right boxes, it is still a limitation. I hate knowing that the person I love is influencing his life in any way for me. I hate the fact that instead of playing golf three times a week because he loves it, he only plays once a week because he wants to spend time with me. What if I've changed the course of his life? I'm not talking about the kind of couples who publicize their love and are totally wrong for each other. (He posts Instagram pics of her sitting on top of a mountain captioned "This girl. Thank you for being my number 1." even though you know he cheated on her last week). I am talking about the healthiest of marriages. The balanced lovers. The ones who legitimately enjoy every moment with each other and can carry on with their own lives too. It is still a defined state of living and it can be limiting. How do we get past this limitation and still co-exist in love?
A man once told me that sometimes when he fucks girls he pictures other girls. He added that when he is fucking me, he just pictures me. I contemplated for a moment what I may be doing differently. While there may be no defined reason, I do believe that the state of being present during sex has a positive influence on how your partner feeds off you. When I said I've spent a lifetime chasing things, I'm encompassing all of my actions. It is easy to go through life living out all of your experiences chasing things; including having sex just to get an orgasm. When you make a deliberate choice to be present in the moment and to feel the soft skin and sweaty hair brushing against you, things can change. What's the point of having sex if you're not all in? Moments become more enjoyable and your presence becomes organic.
It's just after 9pm and I've knocked on your door. I walk into your place dressed in a short skirt and sneakers. I want to get naked with you. My playful smile and flirtatious laugh spell it out for you.
As you begin to kiss me on your bed I feel my mind transform. You touch my shoulder softly and the sensation translates throughout my body. I slowly lift my dress over my head and unclasp my bra. I stare at you for a second as I lie on top. You grab my pussy through my panties. It's wet and your fingers find your way inside. I'm feeling my breath begin to collapse. I respond by grabbing your shoulder tightly. My fingers turn limp and slips down your chest. You take off my panties and place the tip of your cock against me. It slides in. My breath is cut short and I gasp. I take my hand to your neck and push your lips against mine so you can breathe into me. My lungs fill up with your oxygen. You thrust your cock in and out as your sweat runs on to me. My hand slides over your body and I lick your chest to taste all of you. My tongue finds its way to your cock as I press the base and tease the tip back and forth. I taste the cum from my pussy on your cock. It feeds my adrenaline. I want my tongue to bring you to orgasm. I want your cum in my mouth so I can swallow all of you.
You push my head deeper onto your cock. I love that you want it deeper. I secretly hope that I choke on it and gasp for air. I need to taste your body. I come up for air and land my tongue against your pelvis, licking it with voraciousness. I want all of your body inside me now. Cum for me. I hear you burst with pleasure as your warm cum fills my mouth.
I take my hands to the bed to regain my gravity as I swallow you down. My legs are weak from my orgasms and my pussy still soaking. I collapse head first into your pillow and catch my breath.
Chasing boys and dreams is a thrill. Living in the moment will be your greatest challenge. It will also be the most rewarding.
Redefine sex. Redefine love.
Redefine limitations.