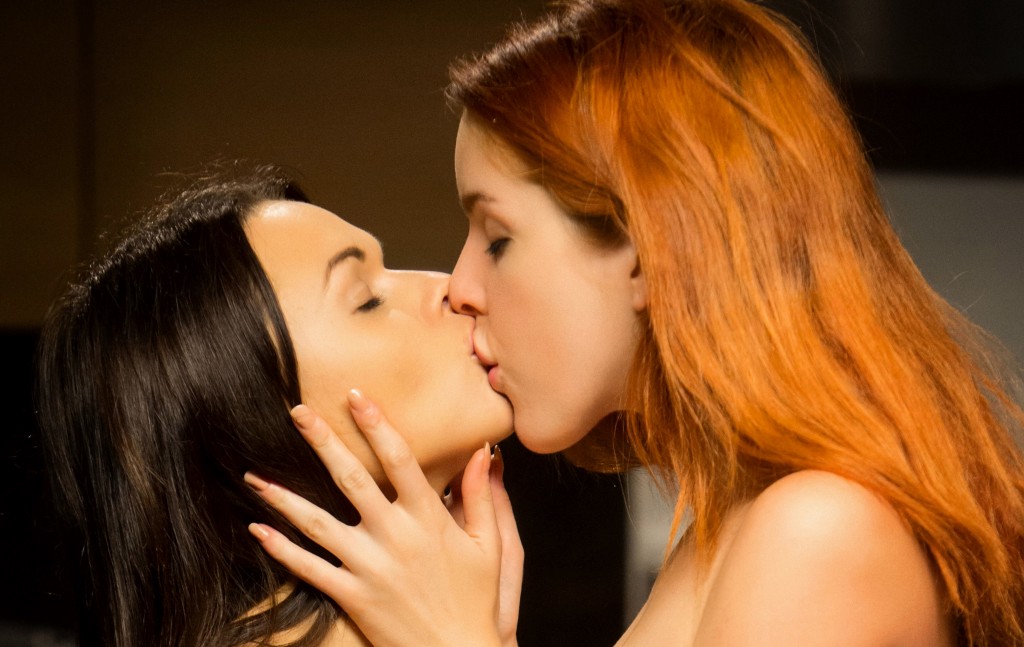 I am absolutely burned out from the holidays. This month has been nonstop Christmas music and wrapping gifts, then ripping them open. Discarding countless bundles of ribbons and boxes. Drama, liquor, sooo much ham! I am so done!
The day after Christmas was much more eventful for me, thanks to a lovely whimsical beauty I met named Alicia. Being new in town, she already had eyes lurking her way throughout the city and even at my workplace. I could tell she was going through something, considering she was alone for the holidays. I could also tell she was not a people person, which brought me to instant attraction.
I love bad girls. I like crazy. And I adore people who other people hate for no reason. Where most see a warning to stay away, I see a hummingbird feeder. I am drawn to people who don't live life in the norm. If anything, I was more intrigued than ever to know her.
We spent the entire day together, talking and drinking in her hotel room. Just a couple of sinners discussing love, loss, and Jesus. The talk about religion got very interesting when I noticed it was turning her on. I dove into a rant about Patriarchal religion and how we women are targeted in the Bible. All the missing pieces in it that purposely shifted the balance of power between the sexes. I never thought such a rant would ever get me laid in a million years.
Alicia was a gorgeous redhead with a fantastically fuckable frame, but I wasn't planning on sleeping with her. And I doubt she was planning it either. Apparently, teaching her something she never knew about history and faith was like foreplay. I must admit, I have a way with words, but I never expected this.
Before long, she had her own knee highs tied around her face, while I gave her a naughty lap dance.
"I've never been with a woman before," she whispered nervously, "but what you said was so empowering. I'm so turned on by you!"
I smiled. Flattered and a little confused as to what was so sexy about my speech. But am I such a fool as to question it and risk losing her sudden spark of attraction? Hell no!
I straddled her lap and whispered softly, "Just relax. You're in control. If at any point you want to stop, or it gets too intense, just tell me."
"I don't want that," she giggled. "You're making me very comfortable."
"Good," I said as I tied the binding back over her eyes and set the mood with sexy music. I leaned in close to her face and licked her lips teasingly. When she got too excited, I gripped the hair at her nape to keep her still. I imagined she was afraid and excited at the same time. So of course, I would try my best to please her, despite lacking my usual sexy resources. It's a good thing I let her borrow one of my toys earlier. She about killed it, but I'm sure it's still alive enough to make her cum again.
Her hands trembled, struggling to stay behind her head when she felt my breasts press on hers. I held her wrists firmly and let my pussy brush softly on hers. I let her kiss me then withdrew again.
"This should be charged by now," I smiled, taking the sex wand off the pillow.
I turned the vibration on low and slowly trailed it down her stomach. Then, I let it touch her pussy. She moaned softly as her thighs tensed. I pulled her hair back and kissed her deeply, keeping her senses overwhelmed, keeping her breathless and gasping.
I let the wand rumble between us. I pressed my hips close and ground slowly on her. I let her arms free to embrace me. We rocked back and forth, not chasing climax, but letting it rise naturally like a tide. We held each other close and surfed the coast of pleasure to her first orgasm. Her body shook and shivered, heating up until her cheeks were rose red. The hot blush of her skin radiated from her lush crimson curls.
I pulled it again, making her head lean back as I licked slowly up her neck. I bit and sucked the side, right under her jaw. She screamed as she came on me. I sucked her neck even harder until she rode every last little wave of her climax.
She untied the blindfold and kissed me ravenously, her tongue reaching my tonsils as I sucked it. I pushed her back and raised her legs over my arms. I kissed her pussy softly and dipped my tongue inside her. Then, I slowly trailed her wetness up her clit and flicked my tongue rapidly.
She gripped my hair tightly as she ground her pussy on my face. I sucked her clit firmly and stuffed my fingers inside her, making her gasp. Her delicate flavor filled my mouth and the nectar was so sweet, it made my mouth water. I fucked her hard and sucked softly as she moaned sexily. I could feel her core tighten around my fingers, so I pushed deeper. Keeping rhythm until she came again with a jolt.
She lifted my face to hers and kissed her wetness right off my lips, our tongues dancing sensually. Her hand touched my pussy.
"Fuck, you are so wet!" she whispered.
She was about to lean down to lick me but I stopped her.
"No, no." I smiled. "Tonight is just for you. This is my gift to you."
I pulled her body up to my face and cuffed my arms tight under her thighs. I licked her pussy softly as she wriggled delightedly. Her hands roamed behind her, feeling my wetness, eager to please me too. But I refused.
She sat up and pinned my arms above my head, kissing me hard. Insisting on getting me out of my way. I gave in as she pressed the wand between us. My lingering orgasm bursting through me like electricity. I gripped her ass tightly and let it all go. Convulsing and shivering beneath her as I came over and over again. I had to grab the wand and push it away when I couldn't take anymore.
Alicia nestled her face to mine and kissed my lips softly. She looked at me for a good long while as I stared back. Her tender red curls tickled my face as she smiled warmly.
"You are so fucking beautiful!" she purred, tracing my lips with her fingers.
"And you are just absolutely delicious," I replied.
She lay beside me. Her face at peace, about to lull into dreams at the break of day. I got dressed and kissed her softly, grateful for her company.
Alicia made a mark on me somehow that I carried on my chest like a scarlet letter. We were never strangers, but kindred spirits meeting again within a lifetime. A mirror passing. Shooting stars on a blue moon. Rare, complex, and beautiful. Her stone caused ripples in my still lake. I awoke inside and out, embracing my path through this so called life, living twice as fast in one scarlet night.