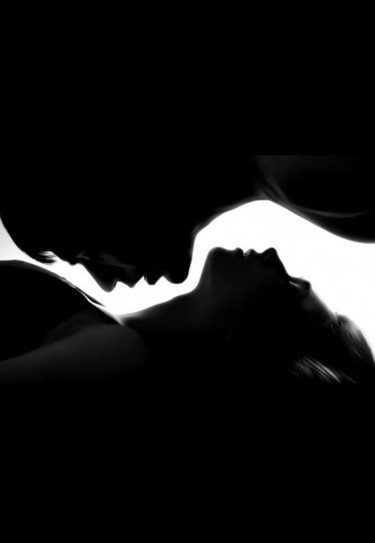 I'm not satisfied with my poetry
I need some inspiration to re-write.
A recent divorcee
My friends say I'm too uptight.
I'll prove them wrong
And find someone to invite.
Open the App
Swipe Right.
A hott booty text
In the middle of the night.
Lie in bed waiting
Turn off the light.
The gorgeous spirited moon is full
Which makes my silhouette outline sexy and bright.
Granting a stranger a free pass
Without any fright.
Can't calm the anticipation
Try as I might.
I hope he is hungry
I built up an appetite.
As instructed he sneaks through the bedroom window
Here we go; this story is about to take flight!
He finds me sexily bent over on all fours
Ready for him in plain sight.
I act like I don't notice
Staring at the candlelight.
Until he bends over my heated body
Giving my neck a bite.
I turn to introduce myself
Our tongues unite.
He tears off my lacy panties
There's no need to be polite.
His demeanor is the perfect combination
Showing respect and desire, the ultimate white knight.
I spread my mariposa with my fingers
My wet clit shining from the moonlight.
I guide his head in between my legs
I lock my feet around his back tight.
His warm tongue moves up and down
And from left to right.
He knows what he is doing
As if he wears a headlight.
What a refreshing feeling
To be treated as the spotlight.
God my ex was such a bore
I realized in hindsight.
Now I can orgasm multiple times
Because I finally have my head right.
I'm ready now to blow him
His turn for the limelight.
I open up wide
As I warn him to hold tight.
Before he can explode
I distract him with a playful pillow fight.
I'm 20 years his senior
I know he can go all night.
His fantasy of fucking a mature divorced mom
What a way to excite.
His pants drop to the floor
We take off in a satellite.
His intimidating package gets my approval
As it stands upright.
Damn this eager chemistry is so hott
I ride him and take him in flight
Despite being young
He is no neophyte
Now he gets on top of me
What a drilling delight
All this sexual energy
Taking me to new heights
It's almost dawn
We've been going since midnight.
Can this really be happening?
Our future looks bright
This story of a stranger coming in my window?
I think that is the highlight.
I will grab my pen in the morning
I've got plenty now to write.