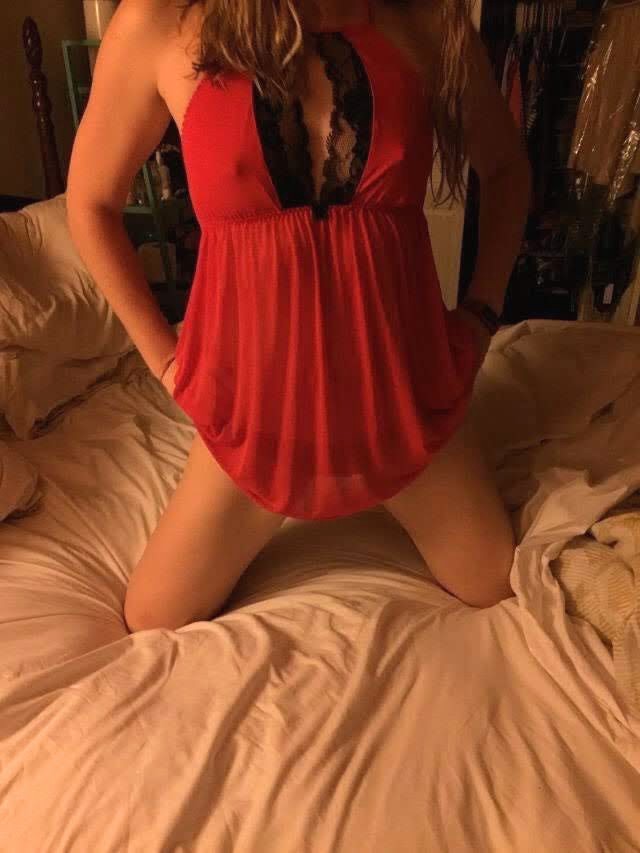 Where the fuck is my lover?
He should have been here already. It's been almost an hour since he called to say he was on his way. He's probably fucking some other bitch on the side. Too bad I didn't listen in when we talked to hear another voice on the other end. It's my fault, really. This is what I get for sticking with a single lover.
Not that I could help it. If there's one thing Avery knows how to do, it's fuck; he can fuck, fuck, fuck for days on end. Never have I had a lover as insatiable as him. His cock is so good he's more than once put me to sleep with it. Men like him are a diamond in the rough; not something you can easily discard just because of a lapse.
My husband Fred knows it too. It was his blessing that led me to have a relationship with Avery in the first place.
Boy, I need me a cigarette to calm down. I'm growing anxious and weary just wondering how close he is to getting here. It's got me bursting at the seams not to go out and look for him instead. Fred keeps reassuring me that he'll be here; he's never disappointed me once, now has he ever? Not that I can remember. But he certainly has an issue with keeping time.
Suddenly it starts to rain. I peep out of the bedroom window, feeling kinda let down that my lover has stood me up tonight. My pussy is going to suffer tonight without him. Sure, I've got my numerous dildos, but ain't nothing comparable to a good hard dick fucking me. Definitely not my husband's, for sure. Fred knows I belong to Avery and can't in anyway have him defiling my pussy when my lover has all the manpower I need to handle me in bed.
Just as I'm about to turn away from the window, a cab pulls to a stop in front of our home. A dark figure climbs out and races across our lawn. I appraise myself in the mirror one last time before rushing out towards the stairs.
Fred is at the door letting Avery inside. His coat has spots of rain on it. I come down to meet him as he's getting out of his jacket, smiling at me. I punch his arm just so he knows how upset I am.
"Where the fuck were you, and why did you keep me waiting?"
"Sorry, babe. I was already on my way, but the traffic slowed me down."
"Like hell you were," I said. "I thought you weren't going to make it. I'd just about given up on you."
"Now why would you want to go thinking a nasty thing like that?" He pulls me into his arms. I pretend to be angry with him, but he knows I'm only playing. He already had me at hello. Once he starts kissing my neck, that's it for me. All my inhibitions and anger go out the window — I'm wanting him now more than ever.
"Come here, babe," he says, and nibbles on my earlobe. "Why would you think I wouldn't want to come see my babe?"
Avery gives his jacket to Fred, who goes to put it away in the coat closet. I am busy kissing my lover and can't be bothered about my husband. I lead Avery into the living room; I lead with my pussy instead of my hand. I sit him down and proceed to strip out of my lingerie.
"You kept me waiting all horny by myself for hours," I cooed. "You're gonna pay for that, you know."
Avery laughs. "Whatever the lady wants is whatever the lady gets."
He unbuckles his belt and the buttons of his jeans. His stiffening penis shoots out of his briefs like a rocket.
I lower myself to my knees before him.
He slaps my chin with his cock.
He introduces his cock into my mouth.
Nothing seems to matter anymore. Not the fact that he'd kept me waiting, or the downpour outside. What matters is that he's here now, and I have his hardened cock in my mouth, and soon enough, it's going to go into my pussy, where it rightfully needs to be. My pussy is screaming for attention right now.
My husband is going to watch him fuck me. Avery is going to use me however he wants like the horny trash milf that I am, and when he gets done pumping his cum inside me, Fred is going to eat his semen out my pussy and possibly suck Avery's cock, too.
I'm ready.