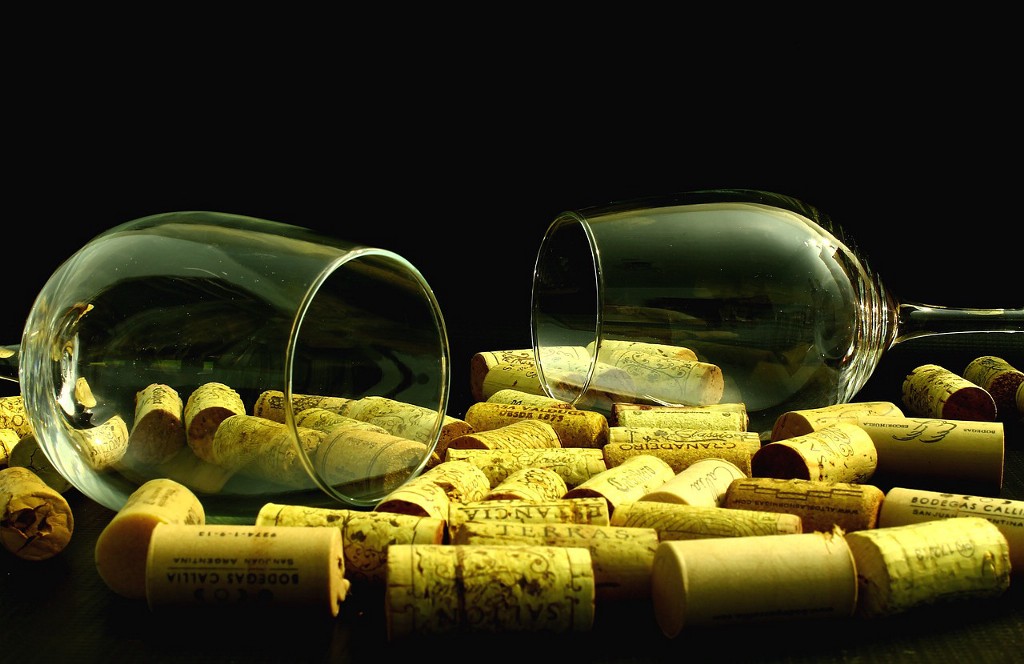 I woke as dawn painted the bedroom amber, to find an envelope on the bedside table.
On the front, your handwriting admonished me:
Don't open this until I tell you
You knew it would pique my curiosity; I turned the envelope over to see if any gaps in the seal would provide the opportunity to peek. But any plans for mischief were halted by your unequivocal message on the back.
I mean it, naughty!
As I remember, I giggled.
But what was inside?
The growing tingle of anticipation somehow made the morning's routine business meetings seem much more exciting. Then, at lunchtime, I received a text. From you.
It simply said: Open it now.
My trembling fingertips tore the envelope open. Hiding behind the screen on my desk, I blushed as I read its contents:
Before 8 bells toll.
Undress.
Unlock the door.
Stand in the hallway.
Face away from the door.
Plug your ears.
Don a blindfold.
Bind your hands.
And wait.
After that, I couldn't wait for the day to end.
And so it was that at 8pm I came to be standing in the hallway with my back to the unlocked door. I was utterly naked, save a blindfold, earplugs and a pair of velcro handcuffs that bound my hands, which I rested on my head.
Now unable to see, I felt thrillingly vulnerable.
Lurid fantasies began to spring into my empty mind. What if someone was delivering catalogues and the door swung open? They could be silently staring at me right now! I widened my stance, allowing my invisible audience a better view; then shocked myself at the thought of being discovered by one of the neighbours, just happening to push the door open on a genteel visit. How would I ever explain that?
Suddenly, I flinched as warm breath prickled the back of my neck.
In an instant I felt the warmth of someone slide across my cheek from behind. I knew it was you, I smelt you. Gently but deliberately you cupped my chin in your hand and tipped my head slightly back, deftly applying my swimming noseclip across my nostrils. Instinctively, my lips parted and I drew a sharp breath as it pinched my nose closed.
What was this? What were you doing? My mind raced in pointless circles.
But I knew you too well, far too imaginative to be second guessed.
I felt the pressure change, followed by sudden rush of noise as you plucked out one of the ear plugs. Now I could hear you breathing in my ear.
"Good girl."
I heard you take a step back, I bet you were admiring what you'd made me do. I hoped you were pleased with me. I felt you pull at my cuffs, ripping open the velcro fastenings to tug them more firmly into place. Despite my blindfold I was in no doubt that I was being heavily scrutinised, which made my skin crawl with a heady mixture of pleasure and shame.
"Now… stay there." Your voice tight with arousal.
You wedged my ear plug back into place and I felt two hard parting smacks on my bottom, to me unusual muffled thumps rather than ringing slaps. Somewhere in the darkness I faintly felt you marching off heavily down the hall.
You just left me standing there — how long for, I can't say for sure.
At first my skin tingled with anticipation. At any moment, I expected to feel my buttocks being roughly pulled apart, and something pushed inside. I slouched slightly, pushing my bottom out, inviting you, willing you.
But nothing.
You left me alone in my darkness, listening to the roar of my blood in my ears. A growing sense of uncertainty started to well up in my stomach. Where were you? What were you doing? I remember feeling lost, even though I was standing in my own hallway. I was deprived of my senses, only able to feel the scratch of velcro bindings on my wrists, my own weight on my feet, and the two warm patches you'd given me on my bum.
Just when I could resist the urge to call your name no longer, I felt the light touch of your fingertips cupping my breast. It startled me, and I jumped one step backwards — an involuntary yelp escaping my lips. I heard you laugh dully through my ear plugs and my cheeks flushed hotly. How long had you been standing there, observing me?
Suddenly the ear plugs were plucked away — an eerie rush of sound invaded my head, and I felt your strong hands on my shoulders.
"So, young lady… you thought you were pretty funny last night."
I think it was a rhetorical question, but I wasn't quite sure to which of last night's misdemeanours you were referring.
"Making fun of my appreciation of a good wine!" you tutted.
Oh, I remembered now!
I tried to suppress my smirk. Yes, I'd teased you mercilessly over dinner for the way you'd savoured the smell of the expensive wine being proffered by that stiffly dressed waiter. I'd poked my tongue out at you playfully, as you'd warned me sternly with your eyes.
"So… I'm going to teach you to appreciate the bouquet of a good wine. I have a little test prepared for you, missy. Five fine wines for you to enjoy… with the jeopardy of floggings as accompaniment. Let's see if we can't teach your palate to recognise a little bit of culture?"
I smiled to myself. If I had to be punished for my sins, you certainly knew how to sugar coat my penance.
With that you slid round behind me and smacked my bottom several times, shooing me, each whack propelling me a few steps further along the hall. Through my blindfold I could sense the intensity of light increase subtly as I stepped under the bright spotlights of the kitchen. I was suddenly acutely aware of my own nakedness, and felt my face begin to blush.
"I do hope you've closed the blinds…" I said warily.
"Oh, do you? Well — no doubt you'll find out after I've finished fucking you, won't you?" you whispered back wickedly.
That must have had the desired effect, because then you added: "You look so good in red, babe. Now sit down."
You plonked me down on a stool by the breakfast counter and deftly whipped the clip from my nose. I breathed deeply through my nostrils to loosen them, and was instantly hit by the powerful aroma of grapes and spices. Startled I jerked backwards, but you helpfully placed your hand behind my head to steady me.
"Your task then. Smell the wine. Then taste it. Then tell me what year it was bottled. Get it right and you'll win the pleasure of my tongue. But every year you're out will get you a spanking."
"Shall we begin?"
.
.
.
And that's all I have.
Just a single rumpled A4 page, printed text on both sides, smelling faintly of wine.
I found it inside a wine bottle as I was walking through Hyde Park. Its tinted glass glinted in the sunshine and caught my eye. Somehow it had looked half-hidden, rather than discarded; its cork haphazardly wedged into the top. So I went closer to investigate, and that's when I saw the sheet of paper rolled up inside.
Who was she?
Who was he?
The page offers no clues, and no explanation of why it's been discarded.
My best guess is that, perhaps as part of her punishment, he made her write about her experience, and then leave it in public for someone else to stumble across.
It reads like a confession — but also an encouragement, the abrupt ending almost daring me to continue the story. Perhaps they left it to be found, chuckling to themselves about inspiring others.
Perhaps the bottle I found contained one of the wines she had to sample. It's a New Zealand Chardonnay, 2004, I wonder if she guessed right?
In my mind's eye I can see her, bent over the breakfast bar, hands still bound, eyes still covered. He's lifted her up slightly, so her feet are off the floor, so she kicks and flails her legs like a naughty child as he spanks her.
I imagine her guesses were wrong by 20 years altogether, earning herself 20 spankings. I hear him tell her for the next few weeks she'll be bent over the breakfast bar every morning just before she goes to work. She'll be wearing her work suit, so he'll lift her elegant skirt and slip down her underwear.
Then he'll cane her bare bottom, and send her to work with a glowing pink arse, to sit on her stripes.
I wonder how many other bottles have been cast into our urban sea, for others to discover?
I wonder how many more have been found? I wonder if their discoverers were repelled by their weirdness — or inspired by their inventiveness?
And I wonder, tonight, how many will stand naked and vulnerable in their hallways… waiting for their lover?
Originally posted at spankingtheatre.tumblr.com.