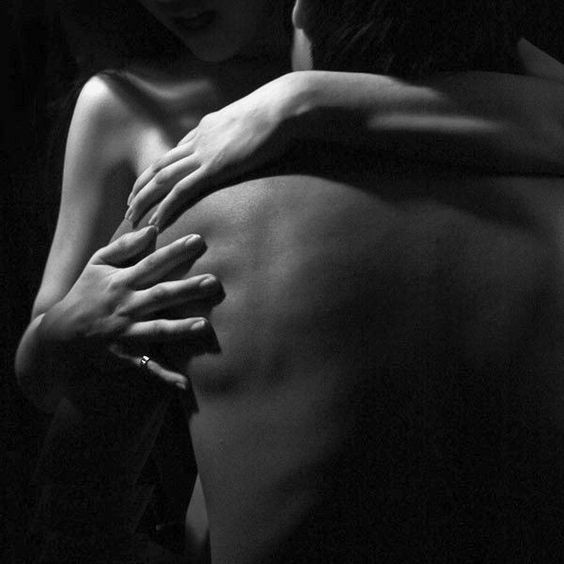 It's 8pm on Sunday and I'm crying in the cereal aisle.
Let's rewind.
I've been married for five years. One of those was wedded bliss. One was muddied with suspected cheating, two were spent with confirmed cheating, and the last year has been spent revenge cheating.
Sex. I wanted to be desired again. I wanted a man to grab me and fuck me. You can never truly have this insatiable desire until you're a little broken inside. The double edged sword. In a heightened emotional state I would reach levels of orgasmic bliss I wasn't capable of reaching before. My physical body would be truly happy, but I was leaving the doors wide open for my emotions to come rushing in like a tsunami. It's kind of like at the end of a hot yoga class where your body is beat down and exhausted and you just lie there for five minutes without a care in the world. If you're lucky, your mind is clear. But if you're hiding something from yourself, you're sure as hell going to feel it then.
I cheated on him with three separate men. (If you're keeping score, his number would be somewhere around 25, but I digress).
It was the Saturday of a long weekend. I was attending a wedding with my husband. Up until certain points, I was capable of hiding my feelings of sadness and resentment throughout our daily routines. It's amazing how months of brushing your teeth, going to work and taking up hobbies of baking and beat-that-booty classes can make the time fly by. But it can. And it will. You can even get promoted, or switch jobs. You can get a dog. You can even have a fucking baby. Literally no one will stop you and say, "Hey you're not happy… like at all… maybe you should fix that." No one but you can do that. So I kept brushing my teeth. I brushed my teeth into oblivion. I was completely aware, but yet totally unaware of what was happening.
Weddings were typically my happy place, but they slowly became dreadful. On this particular Saturday night, I was happy to get dressed and look the part. If you were watching me from afar you would have thought I was the luckiest and happiest girl in the world. Chatting and making friends with all the other guests as I lit up the dance floor with my outrageous moves to the classic rock hits. When the slow dances came on my husband would grab me and pull me in close. He was drunk but not too drunk. He meant his embrace. I could feel it. I felt his love as I desperately wrapped my arms around him to feel as much as I could. I pressed my hand extra hard into the middle of his back, just below his neck. I was letting him know I was there with him.
I wasn't. I was still brushing my teeth.
The following Sunday night I was finishing up baking some cookies at home when I got the come over text from my casual side fling. I rushed over to his place with an hour's window. When I got to his door he opened it with a towel around his waist. He grabbed me by my face and kissed me all over. He loved every piece of my body. He pulled me into him. He desired me in that moment and he forced me to feel it. As I lay on my back I wrapped my arms around his shoulders and he pushed himself deeper inside me. I lifted my head and caught a glance of my hand in the middle of his back, just below his neck. I pulled tighter.
I was there. I meant every finger on my hand that clenched him.
It is often said that the only thing worse than losing your mind, is knowing it is happening. I came and had to leave immediately. The tsunami was rushing in and my toothbrush was the only barrier for shore.
He walked me to his door and made small talk. He told me he was moving to a different apartment in his building. I asked him when and he answered "May." I smiled and replied, "ready for the big move?", emphasizing big, which may have been the most useless and corniest joke I've ever said. I was smitten. I was a tongue tied little girl with a crush on her boy, just waiting to be heartbroken.
Just the way it should be.
I drove straight to the store to satisfy my evening of self indulgent baking. Rice Krispies squares. Just need a box Rice Krispies. Just need a box of…oh. They were on sale and now they're out of stock.
And that's how you get a breakdown in the cereal aisle.
I drove home in tears, faced with overwhelming feelings. I knew what it felt like to feel things naturally again. I wanted to live in those fleeting moments forever. My heart was breaking, driving home to the love I had built over years.
I came home and heated up a few marshmallows and poured in some cornflakes.
This will do.