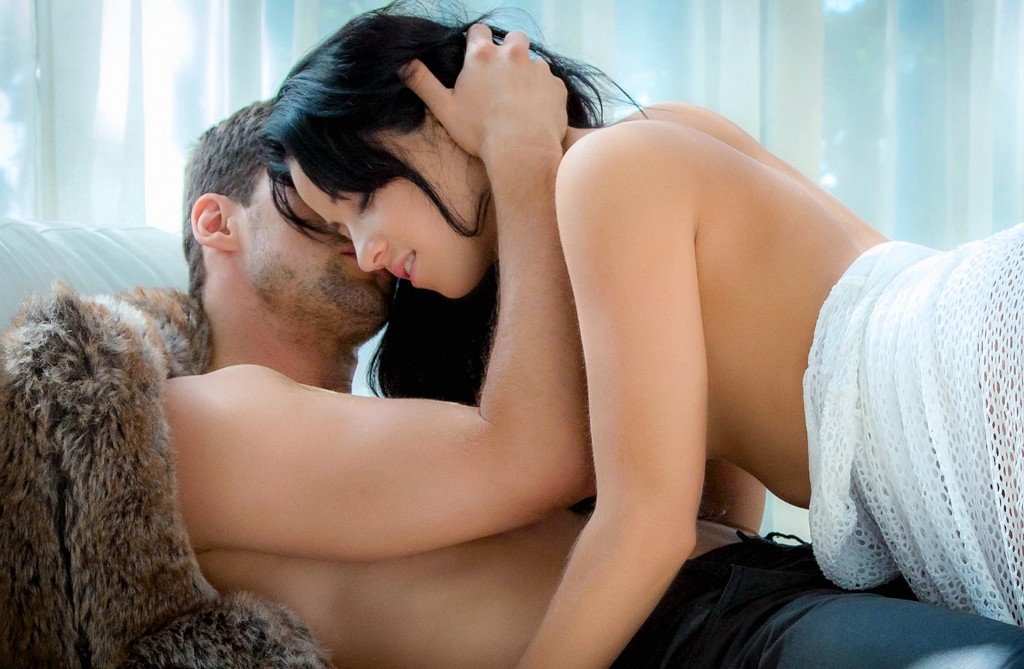 When I fall in love, I fall in love hard. This tendency was undoubtedly the key to my relationship with Veronica. When I first saw her walking around campus, I was awestruck by her. I'll never forget seeing her walk through the crowd. She wore those oversized sunglasses. Her skin was perfectly tan, and she had flowing blonde hair. She wore pink booty shorts. Her sorority shirt with the Greek letters, "Sigma Lambda," draped perfectly across her heaving chest. She had just come home from the summer and was a lifeguard. She looked sun-soaked and gorgeous.
It was the first day of the fall semester, and I walked over to her to say hello. I was feeling confident. After working construction all summer as a laborer, I was tanned and chiseled. Women noticed my body, and I enjoyed the glances. Flushed with confidence, I made a move.
We both turned 21 that semester and spent all of our time hanging out and going to bars. Unfortunately, my grades suffered because I was neglecting my schoolwork to spend all of my time with Veronica. I was addicted to her. More importantly, I was addicted to her tight pussy. We fucked like wild animals, day and night, with hormones coursing through our veins and lust consuming every waking thought. I upgraded my dorm room to a single so that we could fuck all day without having to worry about roommates. Her screams and moans filled the empty dorm halls.
There was nothing better than having her sweaty body beneath me, with her silky legs wrapped around me. She would look me in the eye and beg me to fuck her harder, and I would stretch out her tight pussy with my fat cock and lock eyes with her as the headboard pounded against the hard cinder block wall of my dorm room.
The lust was fun. On the weekend before Thanksgiving break, I told her that I loved her.
She paused for a moment and responded, "I love you too, Jim."
That's why what happened after Thanksgiving was genuinely heartbreaking. The Wednesday before Thanksgiving was the wildest party night of the year. We agreed to spend some time apart and go out with our friends, whom we had been neglecting all semester.
I heard through the grapevine that she had sex with my best friend, Eric, that night. I thought it was suspicious when he didn't go out to the bar with the rest of us. He was fucking Veronica that night. They arranged it and assumed I wouldn't find out. When I did, I immediately broke up with her.
Veronica's cheating made the effects of our relationship all the worse. My grades had left me on academic probation. Going to bars all the time was not only detrimental to my academic career, but it also impacted my finances. I had racked up quite a credit card debt.
As I contemplated my finances and my slipping grade point average, I became overcome with despair. Then, I heard a knock at the door.
At the door was Carmen, Eric's girlfriend, and Veronica's sorority sister. Carmen had long dark hair and wore a tight-fitting tank top and cut off jean short-shorts, which hugged every delicious curve of her hot body.
"Mind if I come in?" she asked.
I sat down in my desk chair, and Carmen sat down on the bed. She looked me up and down like a lion sizing up a gazelle. I looked at her body and was so turned on. Carmen had olive skin, a tight bubble butt, and big, beautiful, brown eyes. She noticed me checking her out and seductively crossed her legs. They looked smooth and shiny.
"What is this all about?" I asked her.
"We are in quite a predicament," Carmen said. "Our significant others have wronged us."
I nodded. "Yeah, it's a real betrayal. My whole life has turned upside down because of that bitch."
"I think it's only fair that we enjoy a little revenge. What do you think?"
"What do you have in mind?"
She smiled and walked towards me. Her fingers caressed the tight muscles of my chest.
"I see the way you look at me. Why don't we have some fun? It's only fair, you know."
She kissed me. As our lips parted, she looked me in the eyes and smiled. She then went in for another kiss. I grabbed the back of her head and pulled her in for a deeper, more exciting intermingling of our tongues.
She pulled away and looked me in the eyes, smiling.
"I've wanted you all semester," she told me as she stroked the growing erection that was filling out my pants. She dropped to her knees and unzipped me, unveiling my throbbing erection.
"Bigger than I imagined," she said as she seductively wrapped her thick lips around my swollen dick. She struggled to fit it in her mouth and could only suck the tip as I grew inside of her mouth. She used her hands to stroke the rest of my shaft. She held eye contact with me, watching as my face contorted in pleasure as she slurped my fat cock.
"Spit on it and stroke it," I told her. She took her mouth off and smiled as she spat on my cock and began stroking it using her spit as lubrication. She looked up at me, clearly enjoying the way that my cock filled out her hand.
"You're so big," she told me. "You make me want to be fucking dirty, no wonder you made Veronica scream."
She put my balls in her mouth and stroked my cock.
"Good girl," I told her as I reached down and grasped the back of her head. "Take those shorts off."
She smiled and stood up, bent over in front of me and removed her shorts, unveiling a black thong. I loved watching her remove the shorts from her thick curvy ass.
Once her shorts were on the floor where they belonged, I put two fingers into her cunt. She was dripping wet.
"You turn me on so fucking much," she told me as I finger fucked her pussy with one hand and stroked my fat cock, still covered in her slobber, with the other.
"Bend over," I told her.
"Yes, sir," she purred.
Carmen's bubble butt was dangling in front of me. I gripped her ass cheeks and spread out her tight pussy. The juices from her cunt dripped down onto my comforter. As I slowly stretched her out, her fingers dug into the sheets. I began increasing my tempo, fucking her with ever-increasing ferocity. She screamed out in ecstasy, and her ass cheeks rippled with every stroke. She dug her face into my comforter and her long, beautiful, black hair strewn across the bed.
"Fuck me, Jim, fuck me like I heard you fuck Veronica!" she cried out.
I started fucking her harder, to make her scream louder and let the whole world know what I was doing.
"Oh my God, yes, please, keep fucking me!" she screamed out as I mercilessly pummeled her tight pussy.
I smacked her ass, and she arched her back and braced for me to begin fucking her harder. I pulled her hair while I fucked her hard.
"Yes, pull my hair, smack my ass!" she cried out.
"You're my little fucktoy, is that what you are?"
"Yes, yes, I'm your fucktoy, fuck me baby!"
I leaned over and licked the back of her neck. She began gyrating her ass back into me as if she wasn't satisfied with the tempo.
"Do I fuck you better than Eric?" I asked her.
"Yes, you fuck me better than Eric!"
"Is my cock bigger than Eric's?" I asked her.
"Fuck, yes, you are so much fucking bigger than him," she screamed while her pussy tightened around my dick.
"I want to look my fucktoy in the eye," I told her.
I pulled out, and she lay down on the bed on her back.
"Spread your legs for me," I told her.
"Yes, I'll fucking do what you say," she told me. "I'm your fucktoy."
I began rubbing her clit with her legs spread for me. I loved how wet she was, how all consumed her body was in our sexual experience. As I ferociously stroked her clit and her juices dripped down onto the bed, her body began shaking, and her guttural moans filled the dorm hall.
"What do you want?" I asked her.
"I want your cock!" she cried out.
"What do you want?" I asked her with a sterner tone.
"Oh my God, I need you to fuck me."
"Good girl," I told her as I gripped her legs and plunged into her pussy.
I fucked her harder, slamming our sweaty bodies together. I felt her cunt grip me tighter, and her body began convulsing.
"You make me cum so fucking hard!" she screamed.
I loved the sound of her demands while I could hear the tempo of my hard cock pounding her wet pussy. Consumed with fuck lust, I could feel my cock begin to become more engorged, and knew I was about to cum.
"I'm going to cum in that pussy," I told her.
"Yes, I want you to fucking cum! I want you to cum inside of me!" she demanded.
I increased the speed of my thrusts.
"Fucking do it, fucking cum in me! Please fucking cum inside of me!"
I erupted within her.
"Oh my God, you're filling me up!" she screamed as I spurted my cum inside of her. "Oh my God, that was so fucking hot!"
I leaned in and kissed her lustfully, eventually collapsing next to her.
"I think we're over our exes, don't you?" she said, laughing. I kissed her and began rubbing her clit, preparing her for round number two.