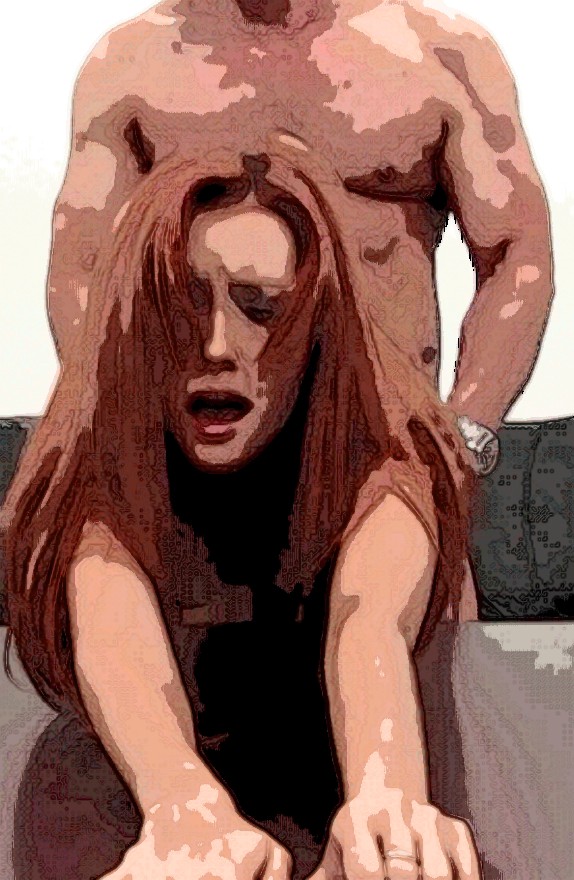 Somewhere right now there is a person walking into a casino. They are casually entering through the gold plated doors, grabbing a glass of whiskey and making friendly conversation with a dealer. They are acting out a plan. They are an advantage player and their goal is to bypass the rules of a game and win… big. A good advantage player is skilled, self aware and knows when to walk away. They know it takes more than just learning how to have an advantage over the house, they know they need to play the part. And last but not least, a good advantage player is always one step ahead.
It's Sunday night and I'm lounging on my bed in undies and a grey oversized hoodie. My hair is wrapped up in a messy bun. My makeup removed after a long day at work. I lean over and switch my oil diffuser on. The smell of lavender fills my room.
It smells like his bedroom. He switched his on every time I went over for sex. He knew how much I loved the smell. I tell myself I bought one because I liked his so much.
What a ridiculous lie to myself.
I pop a caramel candy in my mouth. My mouth floods with saliva. The kind of saliva I wish I had every time I was giving a blowjob. I taste the caramel cream, every swallow gets sweeter. I fall back against my pillow and scroll through my phone.
I suppose it would be fair to say that I believe I am a smart woman. Not book smart. The other kind of smart. The one where I can always figure out a way to stay two or three steps ahead of someone. I can't really narrow it down to a science. I just know people.
An advantage player is skilled.
I push open his door and he grabs me by the back of my head, slowly running his fingers down my red hair. I want his hard cock inside me as soon as possible. My pussy is wet and I don't want to waste a second of it. I grab his belt buckle and pull him by the hips into me. I feel his cock pulse through his jeans. I tuck my hand down his pants and keep it over his boxers. I cup his balls with my warm palm and tug them softly. He moans and pushes me onto the bed. He can't wait another second now.
An advantage player is self aware.
He looks down at me as I lick the pre cum dripping down. He squirms in delight. He motions for me to come up so I can sit on his throbbing cock. I oblige and move slowly. I grab his cock with my right hand and slip it inside me slowly. I spit on my left hand and gently tease his anus. I want him to watch me ride him. I want to give him visual pleasure. I want to give him ultimate pleasure. My breasts bounce up and down to my thrusts as I bend my body over, he catches my nipple with his mouth like a bullseye. He squeezes my ass tighter and I let out a moan. He rocks my body harder when he hears me. I bend closer and let him hear my next moan right next to his ear. I exhale a warm breath and pause. He looks at me and throws me over so he can thrust into me from behind. He needs to cum and he needs it now.
An advantage player knows when to walk away.
He releases his cum on my lower back as I cave into the bed slowly. He collapses beside me, breathing heavily as the cum drips down my spine. I open my eyes and look at him. My desire for him grows every time he rubs against my bare skin. My heart pounds into the mattress as I turn my gaze away from him. I roll over to grab a towel and wipe off. I see my clothes thrown across the room and start getting dressed.
A good advantage player is always one step ahead.
I always leave before he can tell me to leave. I don't think I've ever heard him utter the words "well… I should get some sleep now…" or "want me to call you a cab?" He expects me to pack up after sex and I expect him to rely on that. I can't tell you for certain if he would ever ask me to stay. I suppose if I follow the advice of Seventeen Magazine — "Trust me girl. If he wanted you in his life, you would know" — then my answer would be a firm no from him. So I leave to protect the great sex we have; and my heart, I suppose.
My exit is confident and calculated. My black stiletto hits the pavement off his front porch. I stumble and fall a step back.
He has me. He always will.
My head hits the backrest of my car as I slouch into the seat. My pussy still wet from our encounter. My car smells like vanilla perfume and sex. I fix my makeup in the rearview mirror and whisper to myself, "it's just a cock."
If one day by chance you see my name up on the Vegas wall with odds 50 to 1, do yourself a favour and place a bet on me. I've always got something up my sleeve, and I'll find a way out and stay ahead. One step, to be exact.