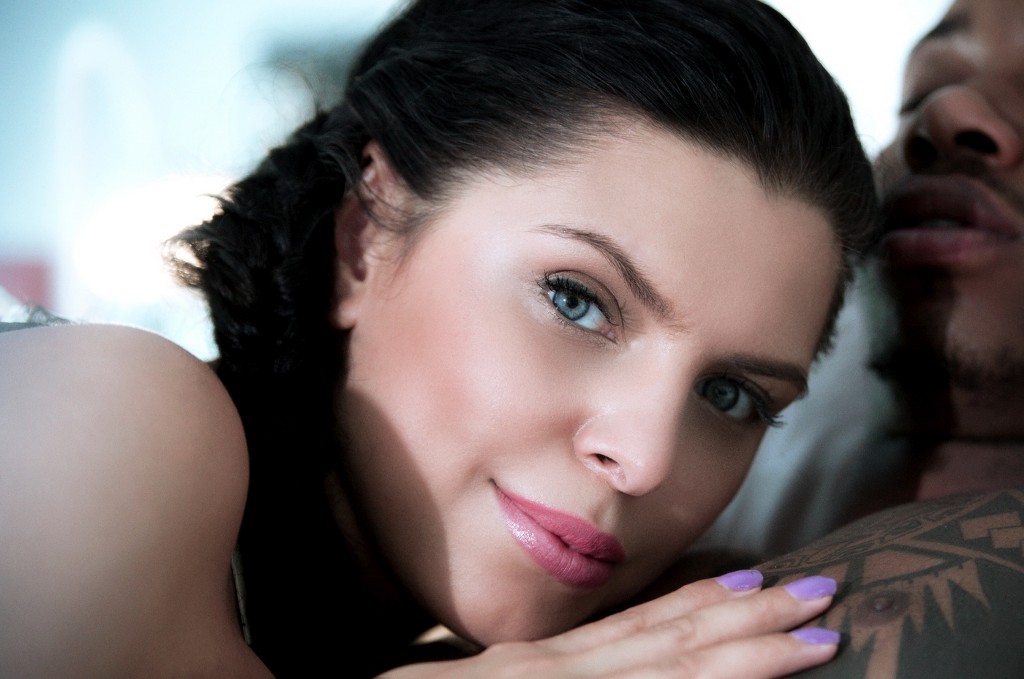 I want to fuck my wife. It is pretty much all I think about. I want to fuck my wife because I am not fucking her. Every day I have to look at her and think about how fuckable she is. I mean, I am not saying I mind looking at her. I like looking at my wife. She is a gorgeous, hot woman, which is the problem. I do not mean that it is a problem that she is gorgeous and hot. It is a problem that she is gorgeous and hot and that I want to fuck her and I don't. I want to fuck her so bad that I want other men to fuck her just so I can at least watch her getting fucked.
I fantasize about her getting fucked by four big black guys while I watch, hoping that, at the end, they will let me fuck my wife too. I see the way Jerry looks at my wife when she picks me up from work. Him and his buddies. They look her up and down but pretend they are not. I can't really blame them. They would have to pretend they are blind not to notice that my wife is hot. My wife is killing them, and they damn well know it. Jerry wants to fuck her in the worst way and he knows I know it. When our eyes meet, mine tell him: fuck her in your fantasies while you're fucking your milk cow wife. But he fucks her in my fantasies — this is one of them:
Jerry comes over to my house. He brings one of his running buddies. Soon as he walks in the door he is licking his lips and undressing my wife with his eyes. This is why Jerry does not come over to my house. His friend at least plays it cool, not sure what's up except that he knows he is going to get to bang my wife.
We have drinks. My wife is wearing something short and sheer, crossing her legs and leaning over to pick up her drink. She wants to make sure they get a good look at her. I already got a good look at Jerry in the head at work. He can't help bragging about his dick. He loves to sling it around and show it off — Alabama black snake make her moan all day long. Nobody else does that, but then, nobody else has a schlong like Jerry. At least nobody's showing it off.
So we have drinks and my wife decides it's time to play. She pulls out Jerry's snake, which by now is crawling halfway down his leg, and uses it to lead him to the upstairs bedroom. I got no say in this — my game but her rules. I get to hold the cam.
Soon as they get to the bed she is all over Jerry and the other guy is ripping off his clothes like they are on fire. Before I can get the camera up to my face all of them are going at it. My wife has Jerry's Alabama snake like she is hypnotized by the thing, huge in her hands, looking back at her like that one-eyed cat. You know the song. Jerry's buddy has her up by the ass. I hear myself say: Nothing with the asshole. They all give me a look — this has nothing to do with me. I mind the camera, now fully cuckolded, a voyeur at my wife's blackening. A lot of guys love this. So do their wives. I already know this. I have visited the websites. And all the white guys, the guys holding the camera, like me, got these little fucking dicks, like mine, that my wife notices with amusement while she is taking Jerry from one end and his buddy from the other.
Jerry looks over at the camera, like, Yeah, you got a nice wife here. I'm like, Yeah, work it out. Fuck my wife. I find I am starting to enjoy it, more than I thought I would. A little jealous for sure, but I can see how much my wife is loving it herself. She never moans like this when I am fucking her. I am just not equipped for this. They work on my wife for an hour. They put her through her paces. They anoint her with jizz like it's Holy Water. She takes communion on her knees. She smiles for the camera. Then my wife lets me lick her up while her bulls watch my humiliation. Then my wife lets me fuck her, and I am finally satisfied.
I find myself thinking about it more and more. Enough with the websites, we may have to do this for real. I wonder if she would do it. Maybe she would do it for me. Maybe just once. I'll have to ask her if she remembers Jerry from work.