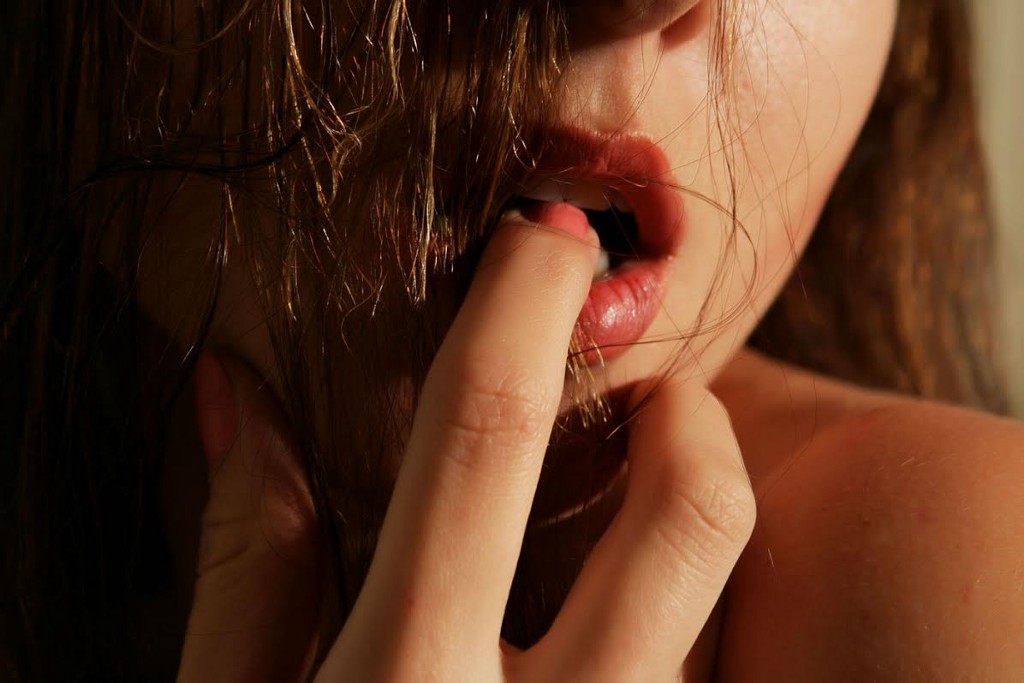 My Master had taken me out to a pretentious event earlier that evening. Now, back at his place, we could finally be ourselves. His dungeon was my palace and I was his princess.
I was sitting in the armchair sipping my scotch when he walked in, belt in hand. His bowtie was undone and dangled around the collar of his crisp linen tux. His owl-like hazel eyes pierced right through me.
"Your safe word is purple," he smiled.
I didn't respond, but internally acknowledged that our little game had begun. He took my glass away just before I could take my last sip. I immediately got angry. He knew I hated being controlled in that way. He sensed my pride.
"What is it?" he laughed. "Baby wasn't done with her glass?"
My eyes answered for me with a glare.
He stood me up and kissed me gently. I was soothed by the softness of his lips. They sent shivers down my spine as they pressed around my tongue. Suddenly his hand swooped down to my ass and spanked it. My eyes flew open at the unexpected sting.
He turned me around and bent me over the armchair. He hiked up my gown and slid my black lace panties down to my knees.
I heard the belt snap. "You know you aren't allowed to look at Daddy that way," he said.
He spanked me harder, my right cheek getting more attention than the left, making the sting curve across my hip. I heard his zipper open, and got excited instantly. Now my left cheek was getting whacked, leaving my right cheek to throb with a rush of heat. My wriggling made my panties slide to my ankles.
He stopped for a moment; then I felt a long warm drip of his saliva hit right between my ass cheeks. He wrapped the belt around my neck and held it firmly from behind. The head of his cock smeared his spit up and down the crack of my ass. My arms started trembling, my breathing heavy. I thought he was going to fuck my ass until I screamed! Instead, he stood me up and unzipped my gown. It dropped to the floor and he turned me around to face him.
He kissed me softly again and unclasped my bra with one hand, pushing me back into the chair. He loosened the grip of his belt around my neck, the buckle resting on my chest. He slid his middle finger between my pussy lips.
"You're not wet enough," he declared, shaking his head in disappointment.
He grabbed my breasts and squeezed them together. I felt an instant rush of pleasure as soon as he sucked my nipples. He nibbled my left breast and then sucked on the right. I could feel my nipples harden against his tongue as he flicked them. He took the end of the belt and tapped my nipples until the sting overcame the pleasure. As soon as I arched my back he started to kiss them again, making it impossible for me to control my reactions. I couldn't believe how horny I was getting. I imagined his lips sucking my clit the same way he was treating my nipples. I sneaked my hand down to play with my pussy. Of course, he noticed.
"Do you want Daddy to eat you?" he asked softly.
"Yes, please," I whined. "I can't take any more teasing, Daddy!"
I was now deep in my role as his naughty little cock slut. My voice changed from my usual ladylike tone, to a cum-hungry baby who could only manage obedient one-syllable whispers and gasps.
He knelt and hoisted my legs over his shoulders. He traced the insides of my thighs with his tongue and waved it across my flesh, deliberately ignoring my clit. My hips were squirming, trying to catch his mouth where I wanted it.
Finally, he gave me what I needed. His tongue whirled around my over-teased clit. He grabbed the belt and wrapped it around his hand, choking me. I was so close to coming! The more I shook, the slower he moved his tongue. I couldn't even moan any more. The little breath I could suck in was just enough to feed my orgasm. I gripped the sides of the chair with all my might, chasing after my climax. One last, agonizingly slow whirl of his tongue set off a deep throbbing explosion from my pussy, making my chest sink. It was like my heart and my clit were competing against each other.
He dipped his fingers inside me and looked closely at the juice trickling down his hand.
"Good girl!" he said, smiling. He thrust his fingers in my mouth, making me taste myself. I licked his fingers and swallowed my sweetness. I could feel his engorged cock growing against my thigh and reached down to grab it, but he pulled away.
He bent me over again. I was dripping wet from my orgasm. He kicked my panties away and spread my legs wider. He wrapped the belt around his hand, so it gripped my neck even tighter than before. At last, he leaned in and spread my pussy lips apart with the head of his cock. When he finally surged inside me, my whole body was tingling. His thick cock thrust deeply, hammering my G-spot. I could feel another orgasm rising.
He took his cock out of my pussy and squeezed it into my ass, slowly and deliberately. He didn't even have to thrust for me to moan and scream! The unexpected insertion had my inner walls trembling.
He pulled out and put his cock back in my pussy. I got even wetter. He kept alternating between my pussy and my ass, giving each a few hard stokes until I couldn't hold it in any more. When he stuck his prick in my ass again, I reached down and rubbed my clit ferociously, coming all over my fingers. A gushing stream of fluid sprayed down my thighs and all over the floor.
I collapsed forward, feeling dizzy and disoriented, my hand still cupped tightly over my pussy. He kissed my back and shoulders, sliding his cock out of my ass and pressing it against the back of my thigh. I could feel it throbbing.
"Turn around so I can cum on that pretty little face," he said.
I sat and just barely slid the tip of my tongue over the head of his cock…
"Purple," I said, with a smile.
Then I went over to the drinks cabinet, poured myself another glass of scotch, and walked out of the room.
Follow MyErotica for refined erotic fiction to ignite your deepest desires.