Inspired By Chalkboard's One Line Prompt "Magic"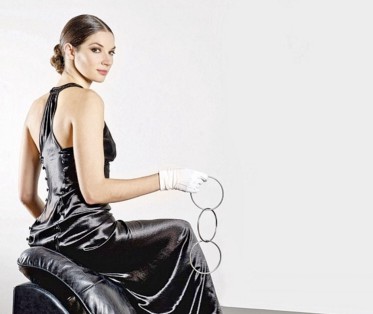 When it comes to her, he has zero willpower. She invites him in with her eyes. Oh, how she has so many tricks up her sleeve! She knows he will not be able to resist her allure. He follows her in a trance state to the master bedroom. He unzips her leather dress, like a good little boy not needing to even be asked. She, all knowing, "mistress of the world," worshipped by the masses, lies back on the duvet, pulling him down upon her. Her black lace undergarments highlight the nakedness beneath. Under her spell, he begs to serve. Settling in for her slave to worship her all night — she spreads her magic.
Be Fierce
With thanks to Nancy E. Pitts and Kathy Jacobs for the Prompt.
Now it's your turn…