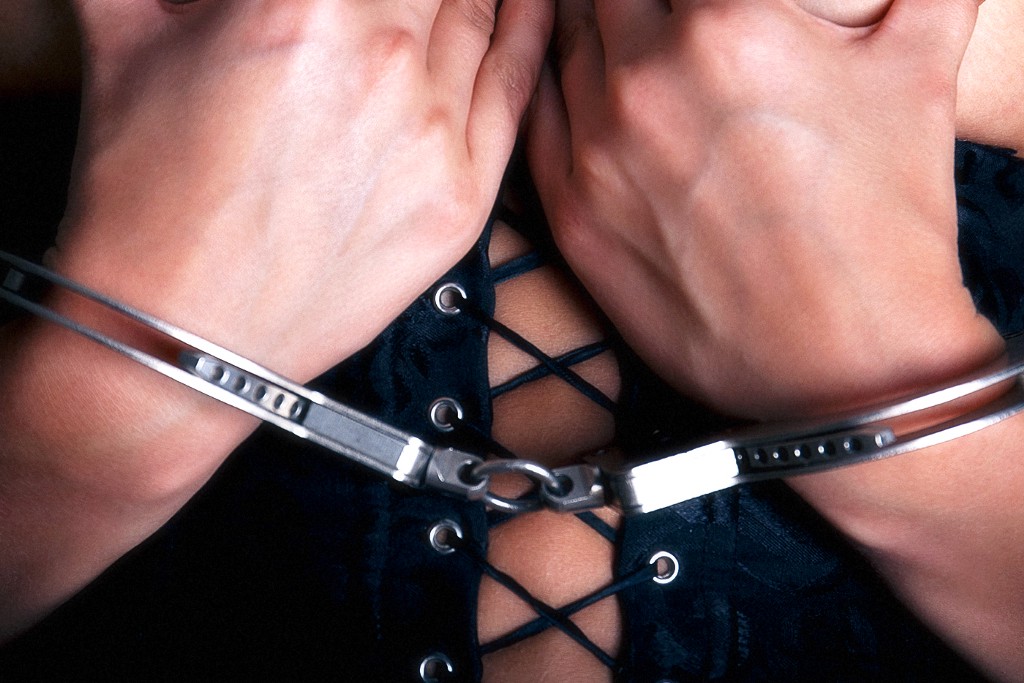 I expect my Master soon
and knowing His pleasures, I must
prepare myself for His arrival.
I see myself reflected,
corsetted tight and waist nipped in
black, the way He wants me.
I look to check that
seams are straight and too high heels that
thrust my body into provocation.
I scent the room and
light soft candles, making shadows play upon
the body that will be His to use.
I find His ballgag and
part my lips to take it deep, and tighten the strap
so my cheeks bulge with violation.
I ensure His whip is hanging
where He may reach it when need arouses
and mark me in ways He pleases.
I caress the steel of cuffs
between my fingers, wanting to see them
glittering against yielding skin.
I feel compulsion in His iron bed
that will welcome my spread-eagled body
each shackle open with invitation.
I reach down to encircle ankles
to hear the sound of metal closing
moistening me wide for surrender.
I strain above my head to reach the bars
stretched tight is the way He wants me, I must
tighten steel upon my wrists.
I am here for Him now
knowing not when He will come, only that desire
will grow with the waiting.
I can only stare upwards
knowing that when He comes,
I will be only His.
"BDSM Verse: The Poetry and Beauty of Bondage"
101 Poems for kinky lovers, by Francesca Anderssen is available in paperback and on the Amazon kindle marketplace.