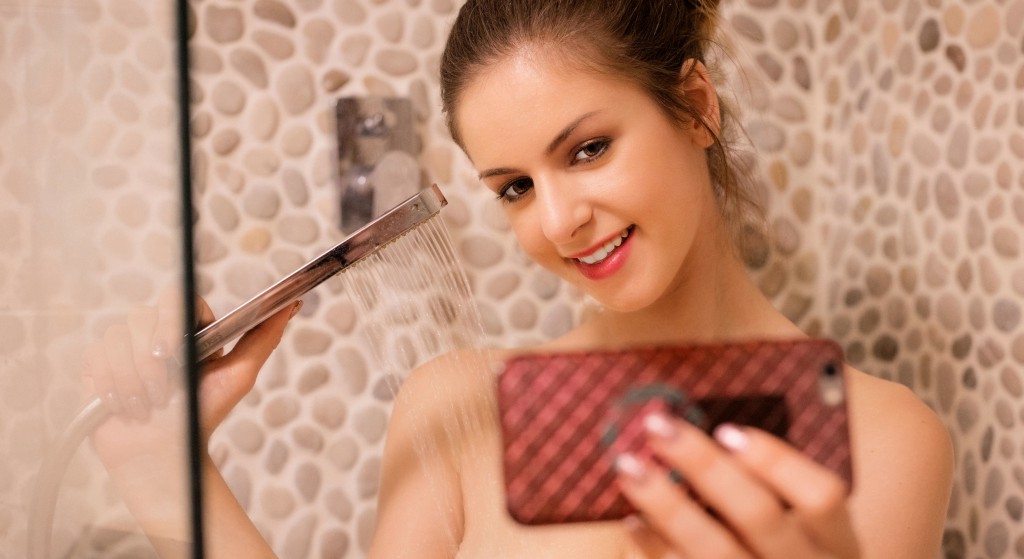 Your own personal porn may be exactly what you need.
Have you ever considered making your own sex tape? In a post-Kardashian world, it's easy to believe that filming your lovemaking is a choice limited to celebrities and show-offs; but that could not be further from the truth. Making your own explicit movie has some unexpected benefits that may be exactly what you need to spice up your mood and your love life.
It will make you closer with your lover. Doing adventurous things with your partner is a bonding experience. It is not often that couples get to enjoy a creative challenge together, and making a sex tape allows you to try new things, both on and off-camera. Overcoming the challenges of planning your private production will bring you closer together, and you may just learn that your lover is a stellar lighting designer, or the next Hollywood director!
It can improve your sex life. This is obvious, but it's worth considering! Of course, making a sex tape is a fun sexual experience, which will increase your pleasure in the immediate sense. But making a sex tape can also lead to long-term lovemaking improvement. Couples who go back and watch their tapes together can learn from what they see, especially if they discuss the action with their partner.
It's a very personal memento. It's an unfortunate fact that our sex lives can change as we age. Who wouldn't want to keep a treasured keepsake around to recall the good times? With cloud media storage, it's now possible to keep your memories indefinitely. Studies have shown that many people have more sex when they are post-retirement age, and you and your lover will definitely appreciate a sexy glimpse into the past.
In the era of internet privacy breeches and revenge porn, there are plenty of reasons to be safe when making any kind of sex tape. But with a trusted partner and the right motivation, making your own erotic film may be just what is needed for an unforgettable bonding experience.
References:
Aron, A., Norman, C. C., Aron, E. N., Mckenna, C., & Heyman, R. E. (2000). Couples' shared participation in novel and arousing activities and experienced relationship quality. Journal of Personality and Social Psychology, 78(2): 273–284. doi:10.1037//0022–3514.78.2.273
Techopedia (n.d.). What is Cloud Storage? https://www.techopedia.com/definition/26535/cloud-storage
Mydailymoment (n.d.). Should You Make A Sex Tape? https://www.mydailymoment.com/love/intimacy/should_you_make_a_sex_tape_.php?page=1